Sunshine, fresh air, birds chirping, and that sweet-sounding whack when you hit the golf ball just right. Throw in a walk in a groomed, park-like setting for some easy exercise and it sounds like a pretty fantastic day. How old were you when you started to play golf? With a mix of learning the fundamentals and relaxed game play in a junior golf program, your child can discover the joy of golf and appreciate the game for years to come.
Golf provides benefits to people of all ages, including children. It's a sport that can be played for a lifetime and it encourages core values such as honesty, courtesy towards others, and strategies on smart decision making that can be used off the fairway too.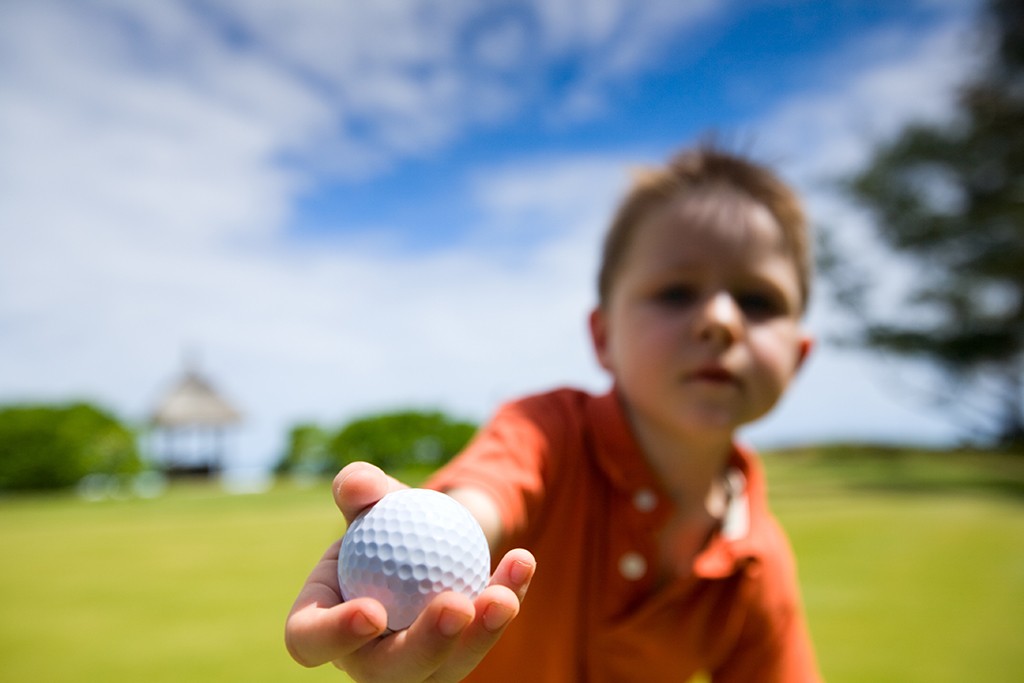 Gilles Richard, Marketing & Sales Communications Coordinator at Hidden Lake Golf Club in Burlington, recommends starting young golfers in a junior golf program. "Starting in a comfortable environment is important. With other peers doing the same thing, they can learn together, and they tend to feed off each other a bit," he says. Along with learning the fundamentals of the game (grip, stance, weight transfer and short game), he says a typical junior golf program in the summer also provides some fitness components, camaraderie and focus. At the end of the program, Richard says you'll likely notice a big change in your youngster's skill level; and hopefully their interest level in the game has risen and will continue to grow.
Benefits of Junior Golf Programs
According to the JRPGA, programs for young golfers include the following four benefits:
Socialization
It introduces your child to other like-minded students with similar interests. By participating in youth golf school, children will be able to develop friendships that last both on and off the green.
Physical Fitness
Driving the golf ball is an excellent workout that strengthens the core while engaging the arms and upper-body. Each time a young golfer performs a swing, he or she burns calories and builds muscle. Walking is the greatest physical benefit. Distances vary from game to game, but a typical golfer will walk at least seven kilometers when playing a full 18 holes.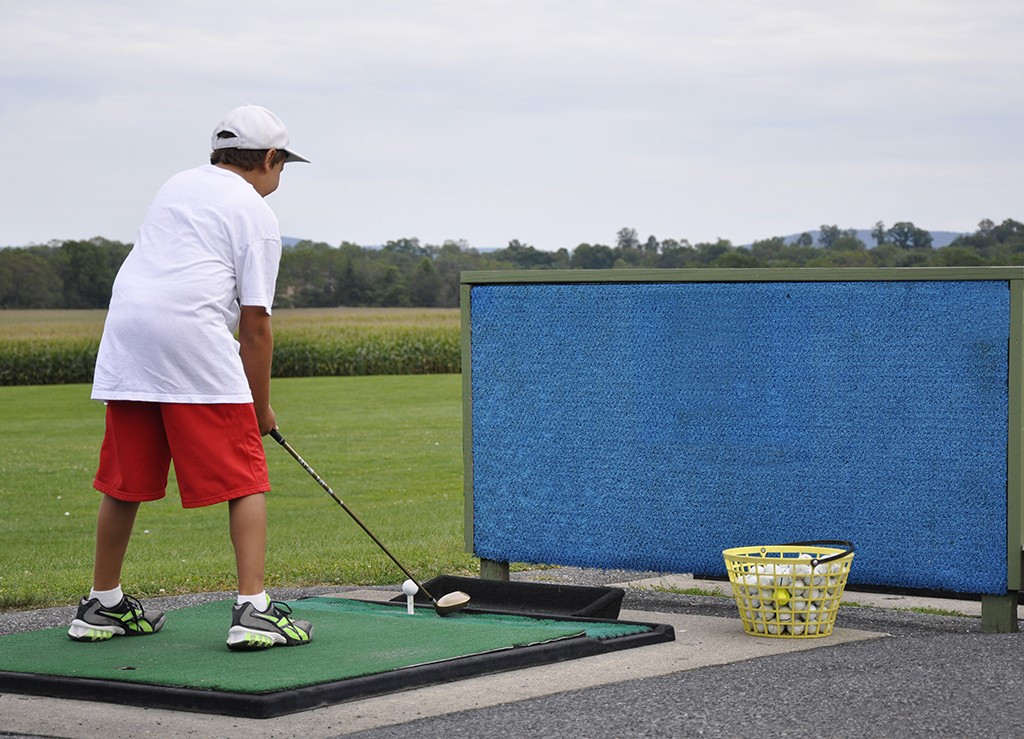 Mental Focus
From choosing the right club and approach to factoring in elements like wind and rain, there's an enormous amount of mental focus required to succeed in golf. Children who participate in youth golf school will learn how to block out distractions and focus on the task at hand. This is a skill that is not only useful on the green but also in other aspects of the child's life.
It's Fun
It's exciting to get outdoors and appreciate nature, which is always associated with golf, whether you're in Ontario or Orlando. Junior golf programs allow children to hone their skills under the guidance of an experienced instructor. As your child progresses, he or she will likely develop an even stronger connection to the sport.
Take a Kid to the Course Event
Take a Kid to the Course is a national program in which many participating golf clubs allow youth under the age of 16 to play a round of golf for free when accompanied by an adult. The program is intended to encourage families and juniors to take up the game of golf. This year, the event runs from July 6 – 12, and a list of local participating courses can be found at kidsgolffree.ca.
Suggested Courses/Ranges for Kids:
Hidden Lake, Burlington, hiddenlake.clublink.ca
Tyandaga Golf & Country Club, Burlington, tyandagagolf.com
Within Range, Burlington, withinrange.ca
Vic Hadfield Golf & Learning Centre, Oakville, vichadfieldgolf.com
White Oaks Golf Club, Oakville, whiteoaksgolfclub.com
Local Links: 
Canadian Junior Golf Association
cjga.com
Golf Association of Ontario
gao.ca
Golf Canada
golfcanada.ca/play-golf