Deciding where your charitable donation dollars go can sometimes be complicated, as there are so many local, regional, national and international charities, all of whom need our support. 100 Women Who Care is a group of likeminded women who want to make a difference in their local community, and the local Oakville chapter focuses on benefiting organizations specific to Oakville.
The very first chapter was formed in Michigan in 2006 by a group of 100 caring women who raised over $10,000 at their first meeting. Today there are nearly 350 chapters throughout North America and around the world.
The concept was brought to Oakville by Dana Peever in September 2013, and since its first meeting, 100 Women Who Care Oakville has raised over $60,000 for the community. Current Chair Ishrani Henry joined in 2014. "It's such a great concept that grassroots charities get so much money in such a short time, and that's what makes the difference," she says.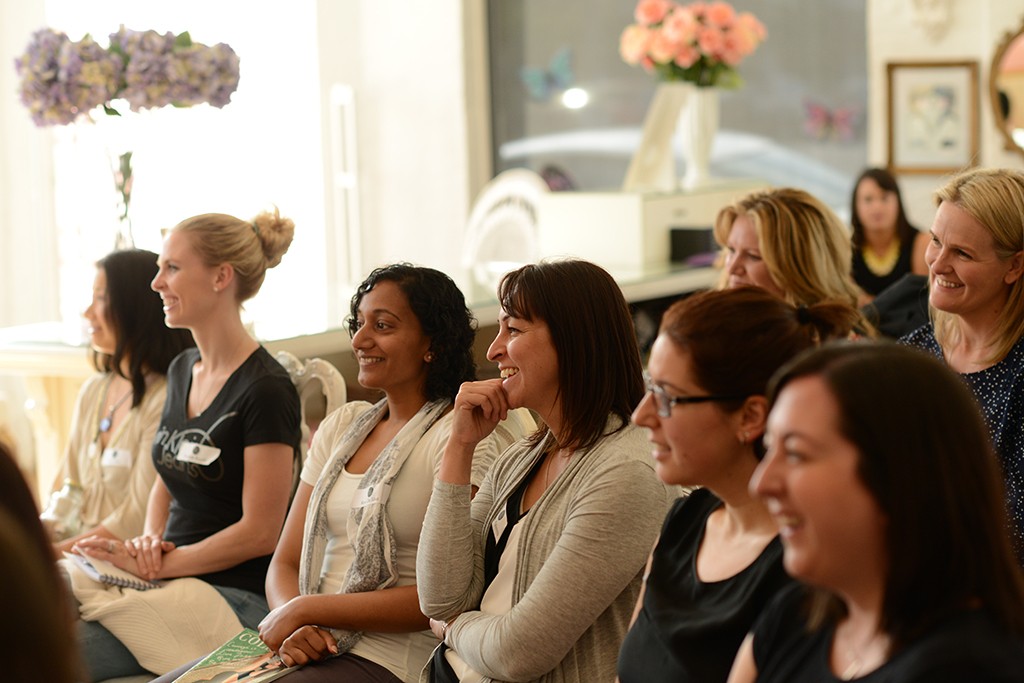 The concept is simple and effective. Benefiting charitable organizations must be local to Oakville (since Burlington and Mississauga have their own chapters), and must be nominated by a member of 100 Women Who Care Oakville to be considered. In order to be eligible, the organization must be a registered not-for-profit charity able to provide tax receipts for donations; it's required to have been operating within Oakville for at least 12 months; it must have its offices within the Town of Oakville (or the Region of Halton in some cases); and it must have a local impact within Oakville itself.
After nomination, a "winning" charity is chosen by random draw from a hat. A total of three are chosen each year and nominating members of the group are asked to give a short five-minute presentation on why they nominated their charity and how they will benefit from the donation. No money goes to administration costs whatsoever. The group is run, organized and operated by passionate, caring volunteers and the money goes directly towards each winning charity. Previous recipients of donations have included: Acclaim Health, Community Living Oakville, Halton Women's Place, Halton Food For Thought, Lighthouse Program for Grieving Children, Food 4 Kids, Halton Learning Foundation, and Nanny Angel Network.
Henry says the challenge isn't necessarily raising the money, because members are required to commit to the four meetings a year and personally donate $100 towards the nominated charity at each meeting. She would like to see an even bigger increase in membership but also raise awareness of the group. "People (haven't) heard of it, they don't know how powerful it is."
Since the time commitment itself is so minimal but the impact so great, Henry says it's a great way to help out a charity that's close to your heart if you might not have the time or resources to go it alone. "If you want to help out your favourite charity, it's one of the easiest and best ways to do it," she says.
4 Great Reasons to Join:
Commit to helping others in the community for just four hours a year, one hour per meeting.
Be part of a powerful group of local women making an immediate, direct and positive effect on the lives of your neighbours.
Know that 100% of your donation goes directly to a local charity.
Learn more about the many worthy community service programs and organizations in Oakville.
Local Links:
100womenoakville.com
by Becky Dumais