As it turns a little too chilly outside, many of us rummage through cupboards and closets for warmer coats and hats.  It may be time to stock up on your fall wardrobe, so we asked a couple of our leading men's fashion retailers what's popular for fall fashion this year.
WHAT'S TRENDING?
Scott Alexander from Bush's Menswear, Burlington says typical seasonal colours are in high demand: earth tones, plums and muted colours.  Customers are also after  luxurious fabrics that feel soft, especially pants.
Lou Frasca from Scrivener's Men's Apparel, Burlington says "if the big designers had their say on what you'll be wearing this fall season, it will be any colour as long as it's navy…  Leather brogues are back, but not to be mistaken for stuffy styles, think of a pair that mixes the classic shape with details like contrasting materials and coloured laces to give them modern attitude."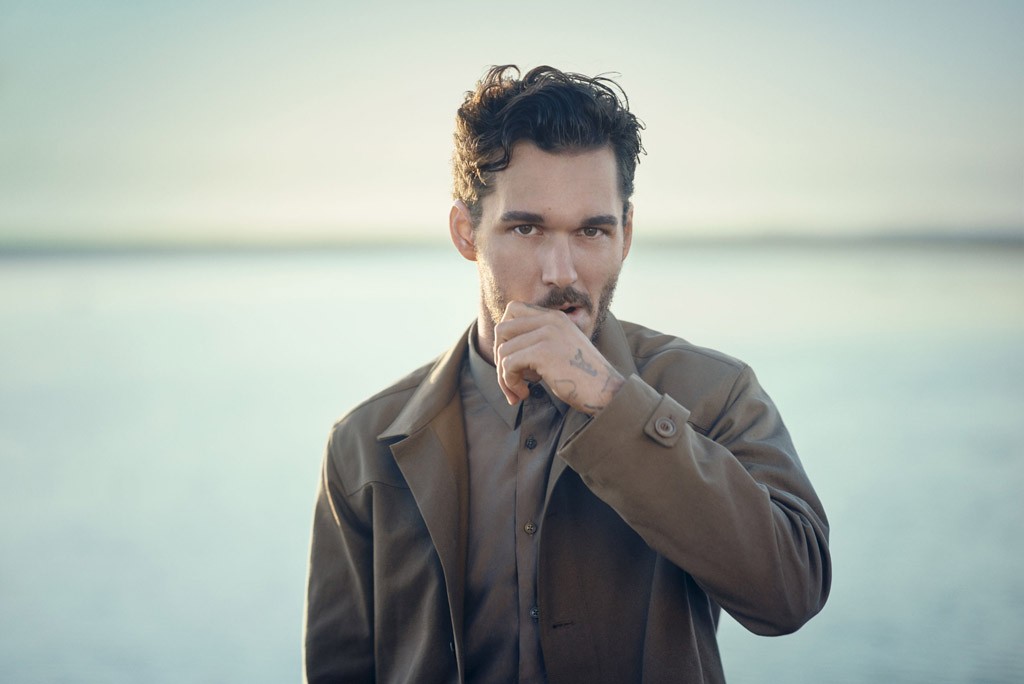 MOST ANTICIPATED POPULAR ITEM IN THE STORE?
"After the winter we had last year, coats are certainly going to be popular.  Topcoats like camels and the classic colours like black and grey are going to be strong.  Lots of different sweater styles too, like quarter-zips.  On the dressier side of things, look for classic suits in greys, navy or subtle checks, with slightly trimmer fits." says Alexander.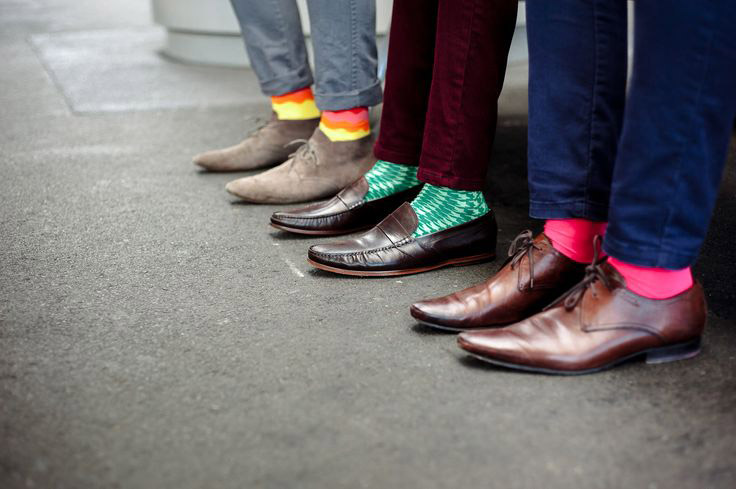 "Fun, colourful socks – even though they have been a timeless piece of men's fashion for decades.  The art of socks can be a little complicated, so I'm here to tell you that there are no rules when it comes to fun colourful socks.  They can be worn for dressed up occasions to casual weekend wear.  So, have fun because they give you 'socks appeal'." notes Frasca.
by Becky Dumais
Local Links:

Bush's Men's Wear, Burlington
bushs.ca
Scrivener's Men's Apparel, Burlington
scriveners.ca
Jeff's Guy Shop, Burlington
jeffsguyshop.com
M for Men, Oakville
mformen.com
Burrows Clothiers, Oakville
burrowsclothiers.com