It's a big understatement to hear Mark Downing say that he grew up in what he refers to as "not a bad backyard". That's because in his youth, Downing's playground was what hundreds of people have come to know as the Fern Resort in Orillia. Downing's family has owned the resort since 1918 so, as a child, his backyard was a fantasy-filled play area complete with skating rinks in the winter, swimming pools year round and a long list of adventuresome activities, from rock climbing to dog sledding.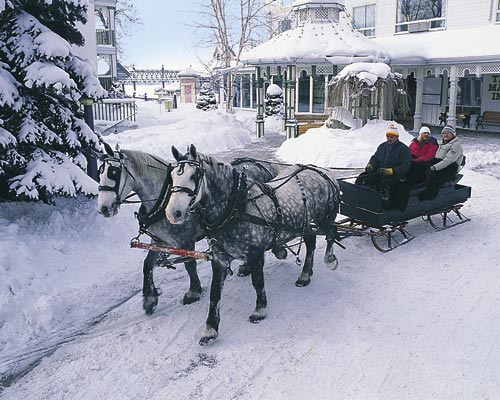 The resort has stayed in the family for four generations and today he heads up that ideal backyard as the resort's president. "We lived right on the property when I was growing up so we always had stuff to do," recalls Downing. There's no question there have been changes over the years. As the resort has been operating for close to 100 years, it would be impossible not to have major changes. Indeed, the resort has gone from having no running water or hydro to today's expansive activity-filled spot that includes more than 100 rooms which, when full, welcome more than 350 people.
There are various types of accommodations available but each one has a fireplace. Most have decks with a lake view, including some of the cottages, which are sprinkled along the one and a half kilometres of lakefront on Lake Couchiching. There's also a conference centre, which is popular for corporate events, a play village, and an activity schedule that's as long as the day. Families are their biggest returning visitors, says Downing, and some families have become such regulars that he's watched them grow up. Several go back for generations and, like Downing himself, they played there as children and are now bringing their kids to Fern.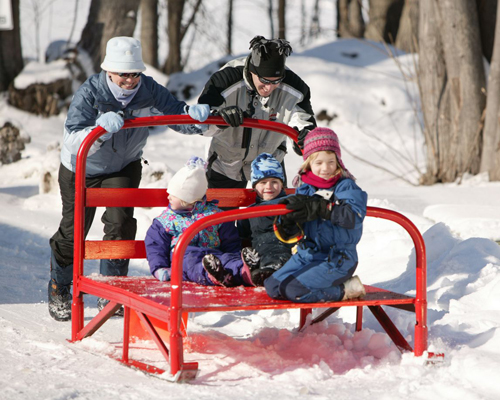 Because the resort caters to families, they offer a wide range of activities that appeal to all ages. Their list of winter things to do is almost endless: skating, hockey, horse-drawn hayrides, dog sledding, snowmobile rentals, curling, snowshoeing and broomball. "The beauty of the place is that when a family comes here together, everyone in the family has their own interests – so mom can go to the spa and have a hot stone massage, the kids can play hockey and do hay rides, and dad can play hockey with them," states Downing. "We want everyone in the family to be happy with their time together but also to have things they can do on their own."
There are directors at each of the kid's activities, so mom and dad can even enjoy a quiet dinner alone while the kids are being looked after. They also have weekends devoted to bridge playing, quilt making and scrapbooking. Nighttime entertainment includes musical acts, magicians and comedians. Besides Thanksgiving, Christmas is one of their most popular seasonal getaway times. Downing says the appeal for many families who like to go away for Christmas is that they can enjoy all of the trimmings of the festive season without the time consuming prep work. They can just sit back and enjoy their time as a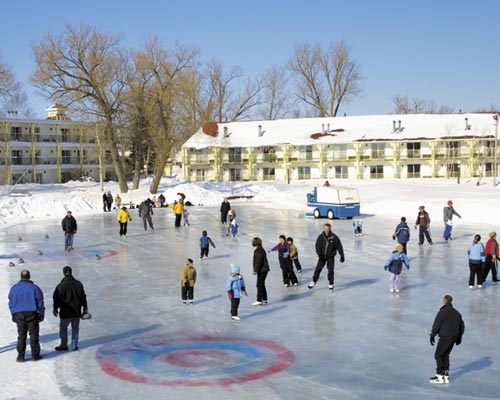 family.
This winter Downing says they're thinking of adding a one and a half kilometre skating rink through the bush so guests can enjoy nature while they glide along the ice. They also offer Girl's Weekend outings, which include relaxing massages and spa treatments as well as non-traditional events like paintball, rock climbing and karaoke. "We know (they) want to experience some fun stuff, too," he notes.
By Denise Davy
Local Links:
Fern Resort, Orillia
fernresort.com
Orillia Tourism
orillia.com
Ontario's Lake Country
ontarioslakecountry.com