It's not all about twinkling lights, towering Christmas trees or glittering baubles.  Sometimes "The best way to spread Christmas cheer is singing loud for all to hear" – or by simply making guests feel relaxed in your home for the holidays.  Consider the following 10 essentials to keep them comfortable, satiated, merry and bright.
1. Seating Arrangements
Whether it's a planned gathering or an impromptu visit, extra seating is vital.  You don't want to be scrambling all over the house at the last minute looking for folding camp chairs.  Stools and benches are practical additions because they can also double as side tables.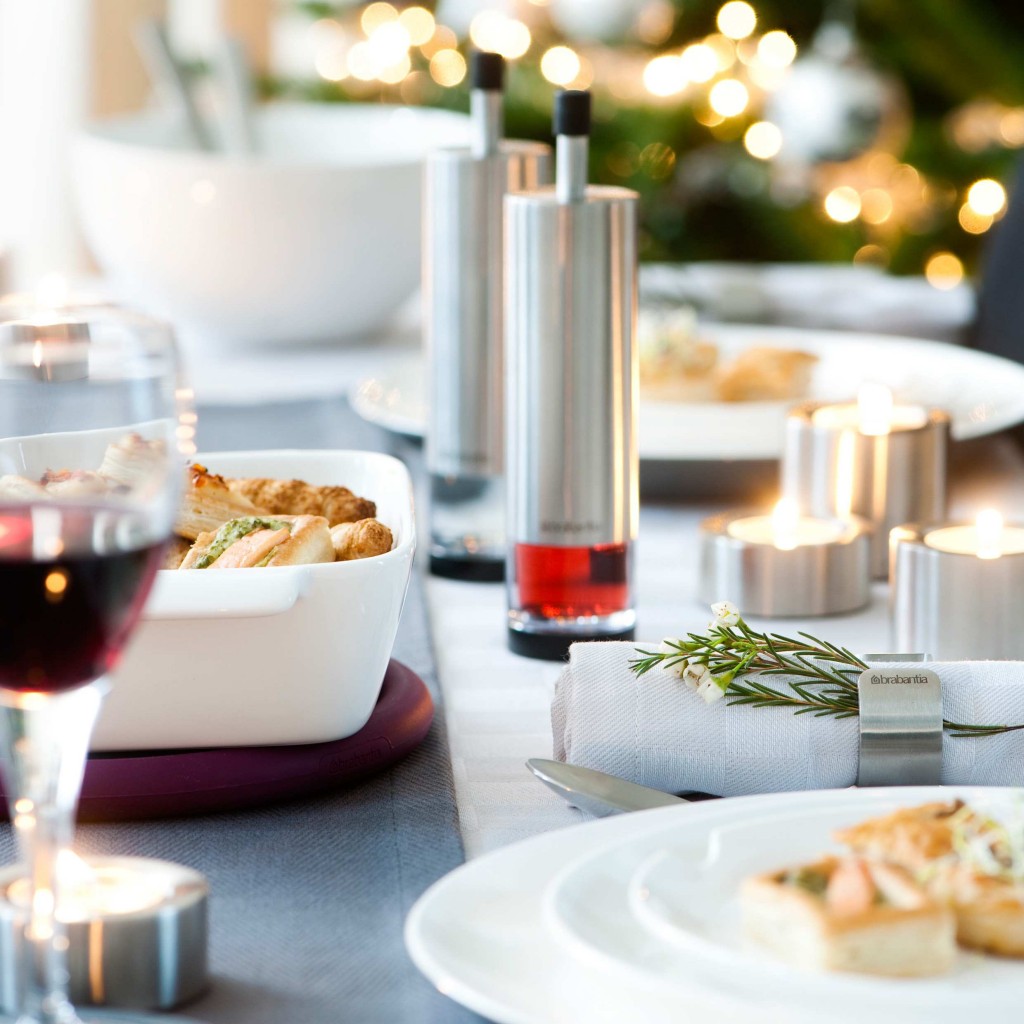 2. Tableside
You might be content with just a coffee table during the year, but when guests are over everyone needs a nearby perch for their food and beverages.  Try to have one side table at either end of your couch and one between a pair of chairs.
3. Throw Cozy to the Wind
If you are planning to curl up by the fire waiting up for Santa, you are going to need a warm blanket.  They're also a nice way to add colour and texture to the room.  And if you're short on bed linens, throws are a less expensive way to keep your guests warm.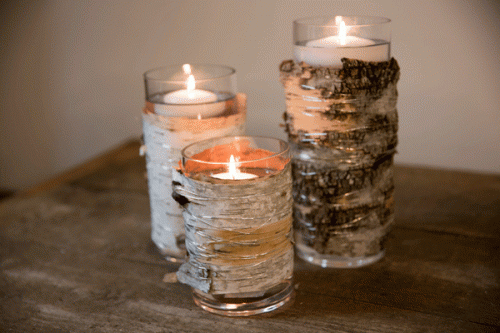 4. Hold a Candle to It
Ambient light in the home is much more welcoming than harsh overhead lighting.  Even the minimalist holiday decorator should invest in some candles, including neutral-coloured tapers for a candelabra or chunky pillars for the coffee table or dining room centrepiece.
5. Coasting into Christmas
Mulled cider, eggnog, martinis or punch all need a place to rest when your guest's hands aren't wrapped around a delicious holiday drink.  Make sure you have enough coasters for everyone. Find some that suit décor in the room where they'll be used and where they could add a touch of holiday sparkle.
6. Seasonal Scents
If you don't have a real tree in the corner of your room, there are other ways to create the fresh scent of the outdoors.  Place candles, scented oils or potpourri  in rooms where guests will congregate to give off the air of the holidays.
7. Green Christmas
An easy way to decorate the living or family room mantle is with evergreen garlands, branches, and mistletoe, or with seasonal flowers such as magnolia, paper whites and white amaryllis – and of course, poinsettia.
8. On the Sidelines
A sideboard or sofa table has many uses: it may be a place to showcase your favourite holiday or eclectic pieces, or a perfect surface to decorate with pine cones and sprigs of greenery, or an ideal spot to put food and beverages when entertaining a crowd.
9. Merry Music
Every holiday gathering needs a bit of holiday music.  Whether you're taste is in vintage jazz, 80's or modern day holiday hits, it's a good idea to have a stereo or Bluetooth speaker system nearby, so you can control your playlist and keep the mood going.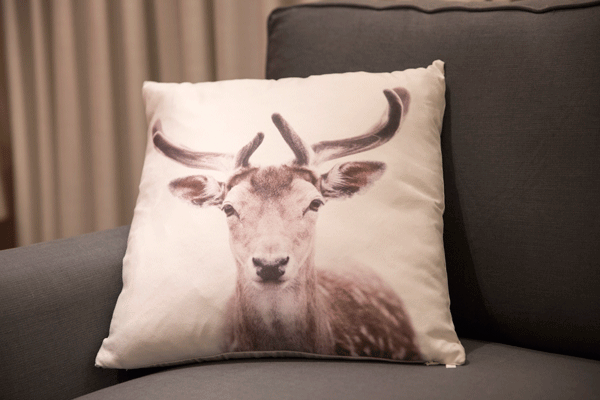 10. Pillow Talk
For late nights chatting or early morning gift-opening, comfy pillows will make your guests feel at ease, even before they've had their morning coffee.
by Becky Dumais
Local Links:
Centro Garden, Burlington
centrogarden.ca
Pure Boutique, Burlington
pureboutique.ca
Fairhome, Burlington
fairhome.ca
House Warmings, Oakville
housewarmings.ca