During the holiday season, home kitchens all across the region were once busy with family cookie baking, frosting Yule Logs and soaking fruitcakes.  But today, there are so many irresistible edible treats made with care from artisan bakers who use the same wholesome ingredients you do, it makes you ask, why am I doing this?
"We use only the ingredients you would – fresh butter, organic flour and real vanilla," says Janis Smith, owner of Elm Hill Cookies in Oakville's Kerr Village.  Elm Hill Cookies does the bulk of their business during the five to six weeks leading up to the holidays, clear evidence of the trend that more and more people are finding trusted sources to do their holiday baking.
Whether you want to fill your home with sweet treats for the holidays or you are looking for edible treats as gifts, small independent bakeshops are baking up a gourmet difference you can taste.  "We bake fresh daily so our cookies are as fresh as yours would be," says Smith with pride.  At Elm Hill, the gourmet cookies range from elegant pistachio shortbread to classic chocolate chunk; there are cookie suckers for the kids and Guinness cookies for the grownups.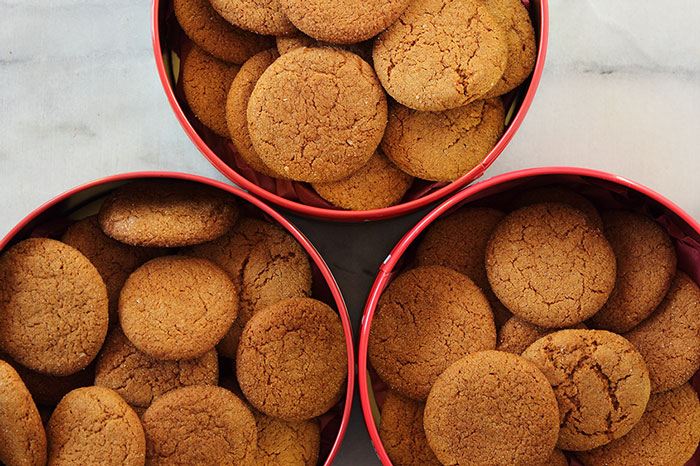 Smith grew up loving cookies and went to school to perfect the art – yes, the art of cookie baking! "We have a very narrow focus in this business, no on else has the depth of cookies that we do."  Between corporate orders, individual reservations and spontaneous needs (and there are many), Smith goes through "about a hundred pounds of shortbread in a week during the busy time".  And with good reason, her shortbread is more buttery than sweet, more dense than dry.
At Elm Hill, they'll package your edible treats in beautiful, environmental boxes so they look festive under the Christmas tree.  There is also an in-store Milk Bar, so Elm Hill is a great place to bring the family, enjoy fresh cookies and a glass of milk, and start a new holiday family tradition.
Using the same fresh, simple baking ingredients in all her baking is Christine McLaughlin of MollyCake in downtown Burlington.  Walk into the store during the holidays and the smell of peppermint fills the air.  It's McLaughlin's favourite holiday flavour, so she stocks the store with plenty of it from gourmet peppermint sipping chocolate to the hand-made plain or minty marshmallows.
In a bakery that excels in elaborate cakes, it's no surprise to find the moistest and most flavourful Yule Logs.  McLaughlin rolls dark chocolate sponge cake in peppermint buttercream and enrobes it in the same, with a few chocolate meringue mushrooms on the side (other flavours available).  Besides crafting stunning cakes, MollyCake offers macaroons and cookies, fudgy brownies and festive meringues, all waiting to be gifted or enjoyed at your holiday party.
McLaughlin also sells packaged deconstructed gingerbread houses and un-iced sugar cookies together with the necessary ingredients to finish the projects at home.  If you're looking to fill the house with the smell of baking, MollyCake sells buckets of frozen cookie dough.  Once home, scoop and bake whenever the mood moves you (or the guest list gets longer).
This holiday season get with the new trend and outsource your baking.  Pick up a small box of carrot pumpkin whoopee pies for the teens on your gift list, a buttery rich Yule Log to centre the table, some gourmet sipping chocolate with a promise of ice skating for the kids, and a tray of delicious cookies to make your home a welcoming place during the holiday season.  From my home to yours, may it be a bountiful, safe and delicious holiday season.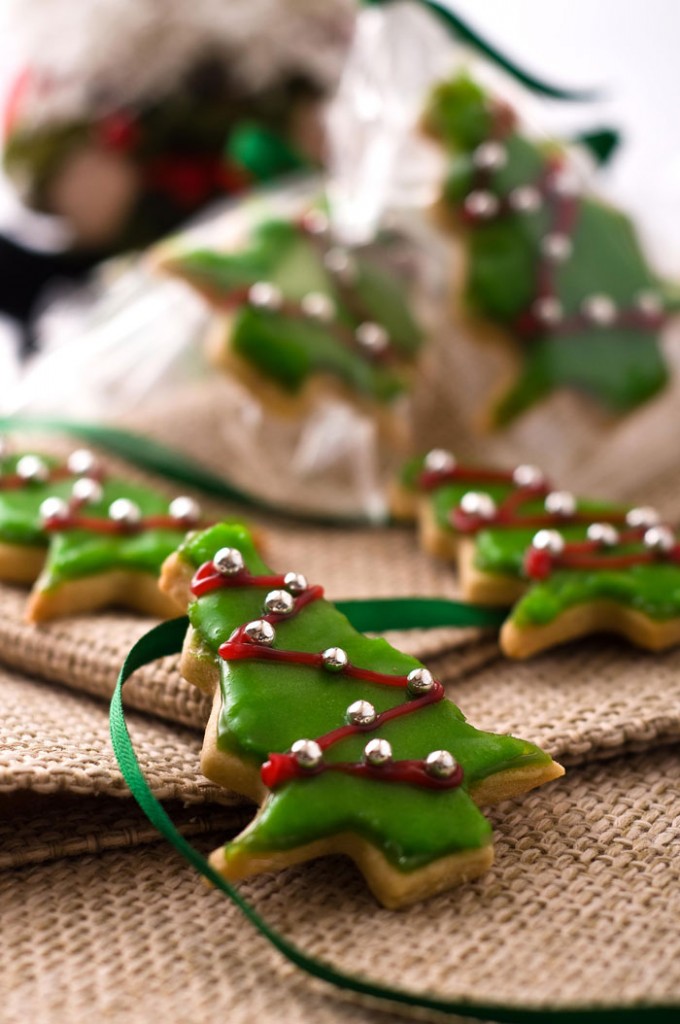 Written By Lynn Ogryzlo
Lynn Ogryzlo is a food, wine and travel writer, international award winning author and regular contributor to Look Local Magazine. www.lynnogryzlo.com
Local Links:
Elm Hill Cookies, Oakville
elmhillcookies.com
Monastery Bakery, Oakville
monasterybakery.ca
Sweet! Bakery & Teahouse, Oakville
sweetbakery.ca
Clarke's Bakery, Burlington
facebook.com/ClarkesHomestyleBakery
MollyCake, Burlington
mollycake.ca
Cakes, Sweets & Treats, Burlington
cakessweetstreats.com