Last week while most competitive sixteen-to-eighteen-year-olds were sweating it out on sports fields, or trying to beat their last level in Call of Duty, twenty-eight Oakville teens got pumped up for a totally different sort of contest: a one-of-a-kind architectural design competition.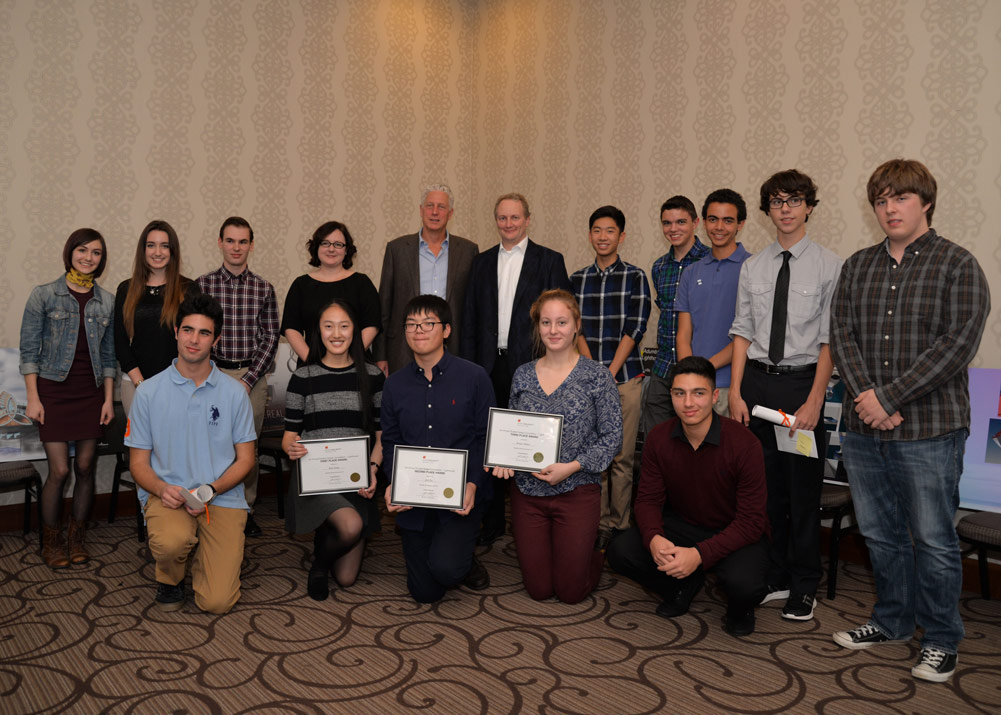 The annual JWA Student Design Competition was started in 2011 by local architect, John Willmott, as a way to give back to the Oakville community where most of his clients reside. His goal, as he puts it, is "to inspire students to embrace the creativity of architectural design." Although architectural design challenges are not uncommon for university-level students around the province, the JWA event is the only one of its kind for high-school teens. Participants are sometimes enrolled in design or construction courses at school, but typically have no special training at all. Any grade 11 or 12 student with vision, creativity, and enthusiasm can apply.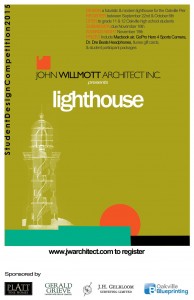 Each year a new architectural project is the focus: a new main stage for the local Jazz Fest, a Little League announcer's booth, and a skating rink are some past examples. This year's challenge was to envision a new, updated lighthouse to grace Oakville Harbour Pier.
"No matter the theme, the idea is always the same: to give high-school students the opportunity to get a taste of the industry before getting ready to apply for university or college," says Willmott. He adds that when he was a teen he had very little exposure to the world of architecture and design but wishes he'd had more. He's proud of the fact that many past winners and runners-up have gone on to continue their studies at prestigious schools such as Ryerson University and The School of Architecture at Waterloo University.
This year's competition was the most popular yet. So many students registered that, for the first time, it was necessary to create a preliminary shortlist of the most promising designs. These select twelve presented their ideas to their peers and a panel of judges (Willmott; Gerald Grieve, of Gerald Grieve Landscape Group; and Susan Schappert, Heritage Planner for the Town of Oakville) on November 19, at the Oakville Holiday Inn.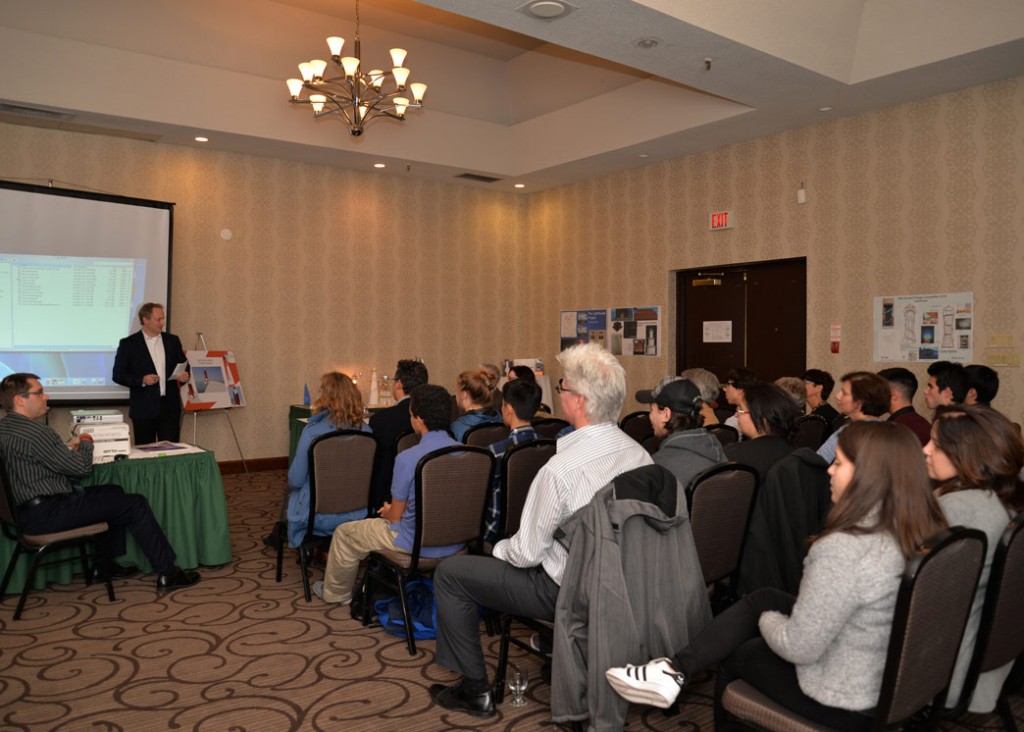 With an "exceptional pool of designs" to assess, it was a tough deliberation for the judges; but finally a winner emerged. Siran Xiang, a grade 12 student at St Mildreds Lightbourne School, took home first place for her aptly-named design, "Ethereal," which featured a modernistic interpretation of a lighthouse resembling bird's wings rising into the air. Jack Xu of St. Ignatius of Loyola Catholic Secondary was runner-up, and Kaitlyn Malave of T.A. Blakelock High School earned third place. Adam Farrow (Holy Trinity), Dario Taylor (Loyola), and Ali Salama (Garth Webb) received honourable mentions.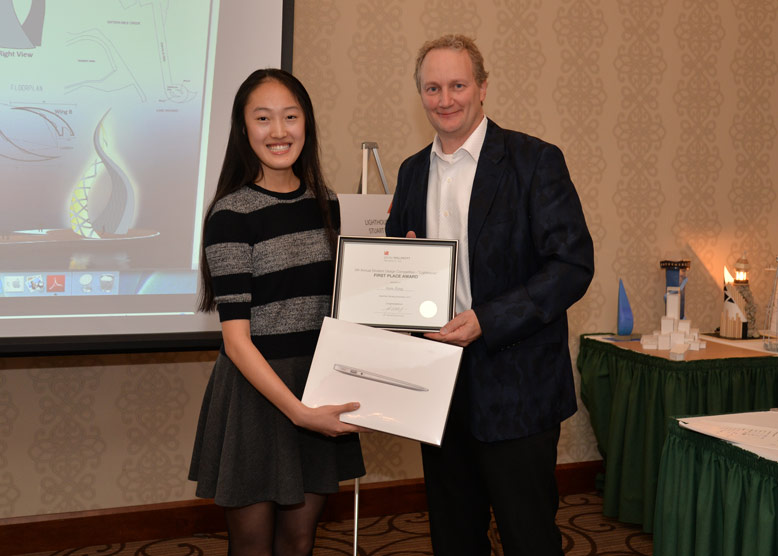 For more details about the winning entries or to find out more about this fun and educational annual event, visit www.jwarchitect.com or follow John on Facebook at https://www.facebook.com/johnwillmottarchitect/?fref=ts
Article by Nancy Fornasiero