The businesses of the Burlington Downtown Business Association (BDBA), and partners No Vacancy, COB Life and the AGB are excited to announce the 10th annual Christmas Windows of Downtown competition December 1st to 11th, 2015. The competition is sponsored by Cherishome Living.
The fun begins at the Art Gallery of Burlington on December 1st from 6 to 8 pm with a little soirée and formal unveiling of the AGB's window, featuring a most ingenious art installation by Liz Little. Little has exhibited her work at the 2015 Toronto Outdoor Art Exhibition, 2015 Supernova event, Burlington, and the 2015 Fresh Paint/New Construction, Art Mûr, Montreal.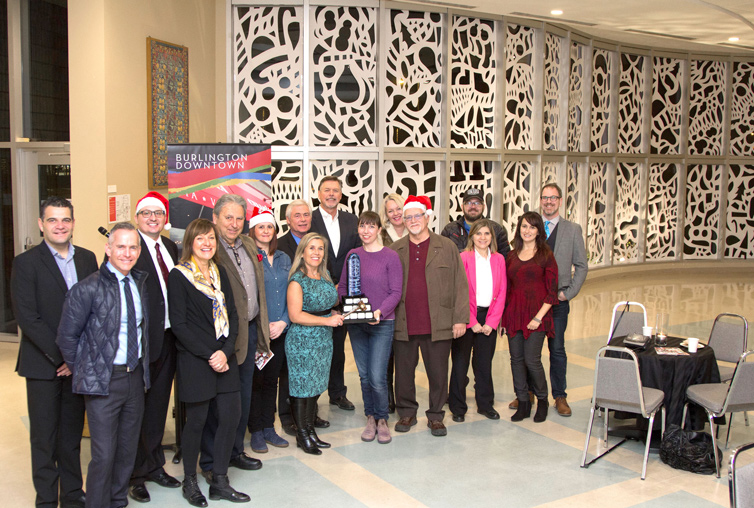 Little will be on hand on December 1st to launch her new art installation and officially kick-off the competition.
For many residents of Burlington, these beautifully decorated storefronts throughout the downtown core have become a Burlington tradition, and evoke feelings of wonderment, awe and surprise. "Our downtown businesses are dressing up their windows for the season! Be sure to make a special plan to bring the whole family downtown to see these most impressive displays that celebrate the upcoming holidays", says Brian Dean, Manger of the BDBA. "Also, be sure to cast your vote for the "People's Choice" award, there are great prizes to be won.
Each year the BDBA calls upon an expert panel of judges, who will be out and about Burlington's downtown assessing the displays of the forty + businesses in the competition.
The BDBA is very happy to announce the 2015 judging panel which includes Doug Cockell, Selina Jane Eckersall and Robert Steven. Awards include: BEST WINDOW / EXTERIOR (Professional), BEST WINDOW / EXTERIOR (Non-professional), BEST INTERIOR DESIGN, BEST DESIGN – SERVICE PROVIDER, BEST RESTAURANT / EATERY DESIGN, THE PEOPLE'S CHOICE and BEST OVERALL.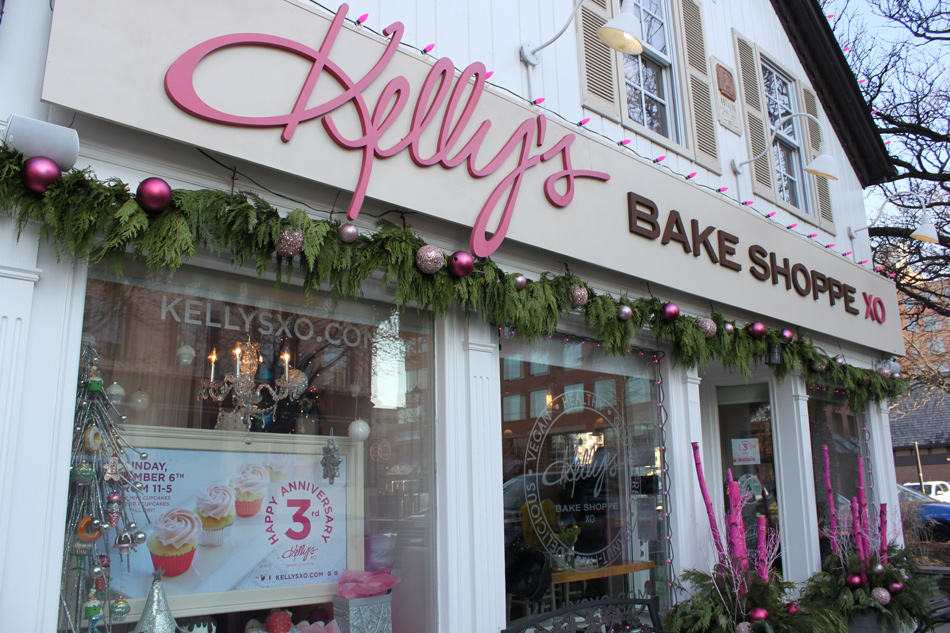 Category winners and "juror's choices" will be announced at a special award ceremony mid-month at The Waterfront Hotel. Winners receive a customized trophy engraved with their business name against a special winter-themed background.
PEOPLE's CHOICE AWARD…The public is encouraged to vote for the People's Choice Award and get a chance to win 1 of 3 grand prizes! It's easy, just take a pic of your favourite display and tag @DTBurlingtonON (Twitter and Instagram) and include the Hashtag #CWOD15
The 2015 Christmas Windows of Burlington Downtown is a friendly competition between businesses in the downtown core and is sponsored by Cherishome Living.
Full contest details are online (www.burlingtondowntown.ca)
2015 CHRISTMAS WINDOWS OF DOWNTOWN JUDGES:
Doug Cockell: Doug was a teacher and department head at high schools in Burlington and Oakville and taught courses at Brock University and U of T . He was awarded a Distinguished Teacher Medal by the Marshall McLuhan Foundation. Doug is a founding member of Artists Walk at Village Square, and is on the executive of the Burlington Fine Arts Guild. He gives regular slide talks on Art, Literature and the movies.
Selina Jane Eckersall: Selina Jane Eckersall is the Global Business Marketing Lead at Wattpad; one of Canada's most successful technology startups and a passionate entrepreneur who loves creativity and innovation. Selina is the Executive Director of No Vacancy Art; a non- profit arts organization based in Burlington that showcases and supports contemporary installation art and hosts pop-up art events in non-traditional spaces. Selina has 15 years experience in digital marketing and has worked with companies like Ford, BMO, Starbucks, Macmillan Publishing and HMV, with 8 years spent as a marketing consultant and founder. Selina has a Direct Marketing accreditation (with distinction) from the Canadian Marketing Association and has spent her career focused on the business of creativity.
Robert Steven: Robert Steven is the fourth President and CEO of the Art Gallery of Burlington, he took up his duties there on May 4, 2015, after 14 years of prior experience working in public art galleries. Robert was named one of Alberta's 50 Most Influential People in 2013 by Alberta Venture Magazine, and also in 2013, he received the Queen Elizabeth II Diamond Jubilee Medal for his work at the Art Gallery of Grande Prairie, in Grande Prairie, Alberta, where he lived from 2006 until 2015. Robert holds a Master of Museum Studies from the University of Toronto and a Bachelor of Arts (Honours Fine Arts) from the University of Waterloo, and in 2009 he attended the Getty Leadership Institute's prestigious Museum Leadership Institute in Los Angeles.