Back in the 80s I recall our home being redecorated with wallpaper, bold patterned drapes and a crimson couch with florals on it in the living room. The kitchen was adorned with colonial pineapple wallpaper and the dining room with burgundy and forest green.
30 years later, non-neutral fabrics or wallpaper needn't make you cringe or think of the house from 'Home Alone' (if you just watched that as many times as I did over the holidays). Used properly, these bold and patterned modern designs can add elements of interest to most rooms in the house.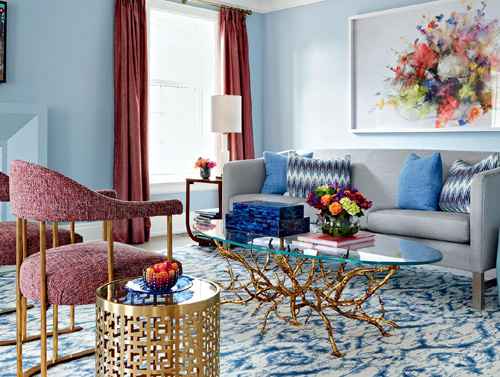 There's a range of choices for popular fabrics. Staci Edwards, owner of Switch Studio in Oakville, says oversized florals are in; they're ideally suited to smaller pieces of furniture such as small oval back chairs. "(Don't) use it on a large piece, because that's a little too much pattern," she says. "Doing it on a smaller piece of furniture makes sense."
Geometric patterns are still popular, and an added bonus is they're often in gender-neutral tones. Edwards also says cut velvet with intricate patterns is stylish again and gaining in popularity. "One thing I think we'll see more of is cut velvet. It's velvet with a pattern cut into it. This isn't your grandmother's rose velvet settee, it's a way to add texture without adding a lot of colour," says Edwards. "We (carry) some great durable velvet. Nowadays they're new and improved, durable and luxurious."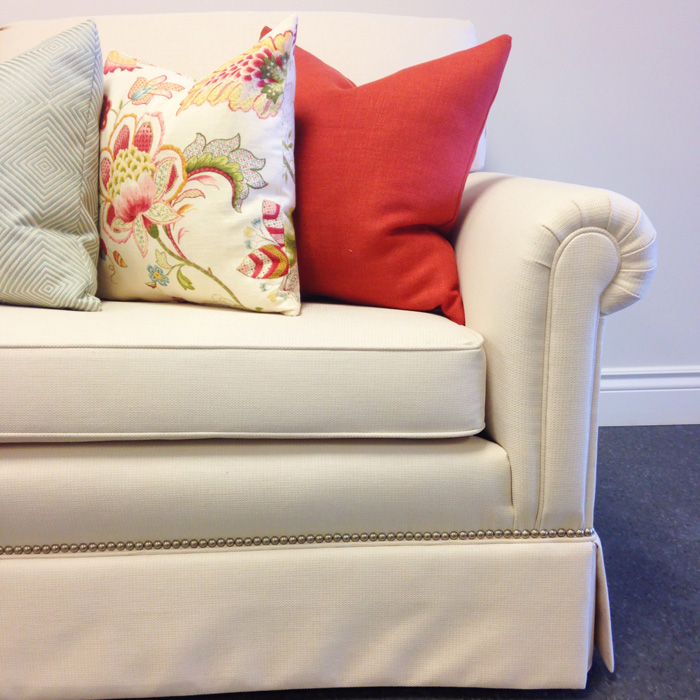 Stripes remain classic and Edwards says animal prints (think leopard and cheetah) are still strong. "What we're seeing now is taking those prints and putting some more modern colours into them, for example leopard with hot pink or navy," she describes. Colour is best added to a room with pillows, smaller chairs, and benches. For a classic hit of colour, Edwards says navy is always easy to work with. "Blues and navy are great because you can accent with any colour," she says, just like you'd wear any colour with a pair of jeans.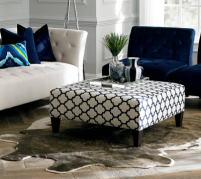 Andersons in Burlington sees neutrals and linens (some of which are washable) continuing to be popular. "People are going for plain linens on their main pieces (of furniture) and they're adding their pattern with toss pillows," says Marguerite Harrison. Light beige and off-white are the most popular tones at the store in different textures. Customers may choose to incorporate velvet on a chair and pair it with a linen sofa. She enjoys the crisp, stunning look achieved by mixing warm and cool whites in the same room.
Both designers agree that going neutral on the big pieces of furniture and drapery is the safest option. Then as the seasons change and colours and patterns come and go, there's nothing that a trip to your favourite home décor store can't fix.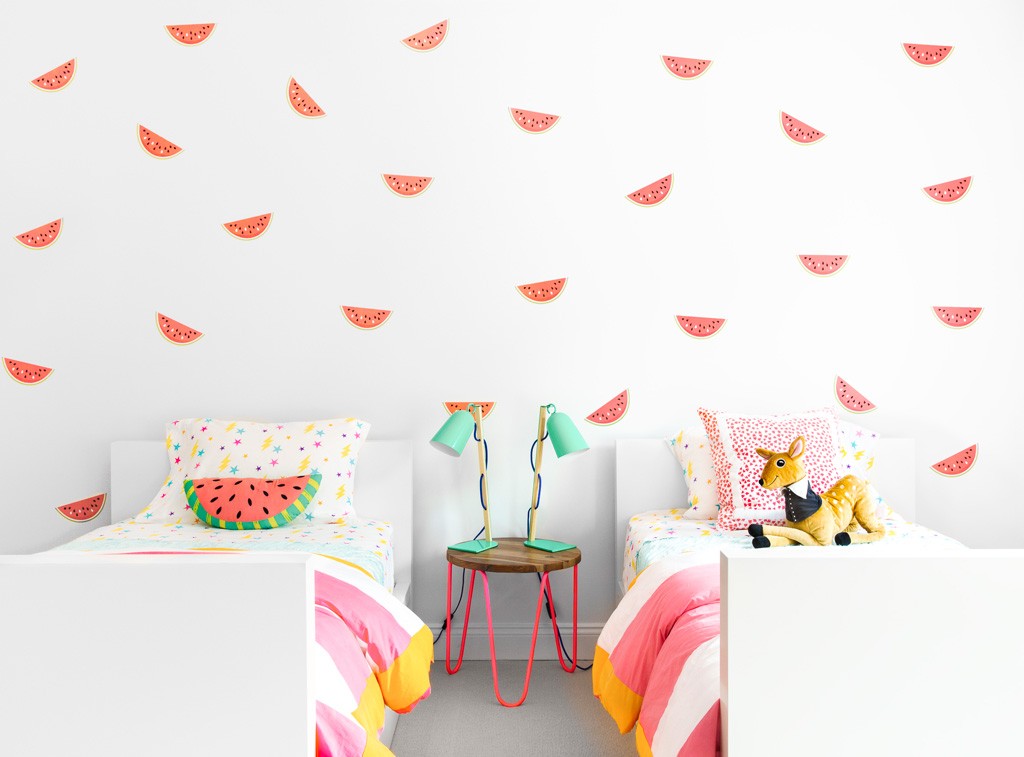 Top 10 Wallpaper Trends for 2016
Accent a wall or update a room in your home with wallpaper this year. Here's what is trending now:
Part art
Picture an amazing impressionist painting across your wall.
Natural reflections
Images of gardens, skies or a park setting.
Child's play
For kids playrooms and bedrooms: retro-inspired patterns that promote the imagination.
Rooms with a view
Gaze onto a cityscape or a tropical beach scene out the "window".
Leather
Various shades and grains of leather and suede are opulent and sensual: great for a hallway, bedroom, dining room or office.
Texture
Think faux snakeskin and crocodile or different types of grasses.
Geometric
Great for repeat patterns and giving a clean, simple and ordered look.
Faux natural
Create a mood or illusion with faux wood, polished concrete, marble and brick patterns.
Florals
Modern and bold graphic florals or more open prints.
Interactive
Like a giant activity book for the inner artistic person to draw and create on.
Local Links:
Andersons, Burlington
andersoncarpetandhome.com
Switch Studio, Oakville
switchstudio.ca
Fairhome, Burlington
fairhome.ca
Joshua Creek Furniture, Oakville
joshuacreekfurniture.com