As downtown Burlington evolves and grows, lakefront properties are being purchased by those who value a good view. The Nautique Lakefront Residences by Adi Developments promise elementally serene suites inspired by Lake Ontario itself. "Striking. Seductive. Decidedly different."
The artful interiors mirror the blue waters which many of the suites look out onto. Modern grey and white glass construct Nautique's stunning four-storey podium above the lobby entrance and style starts right when you'll enter the lobby. You'll be hypnotized by the lobby fireplace while you wait for the elevator.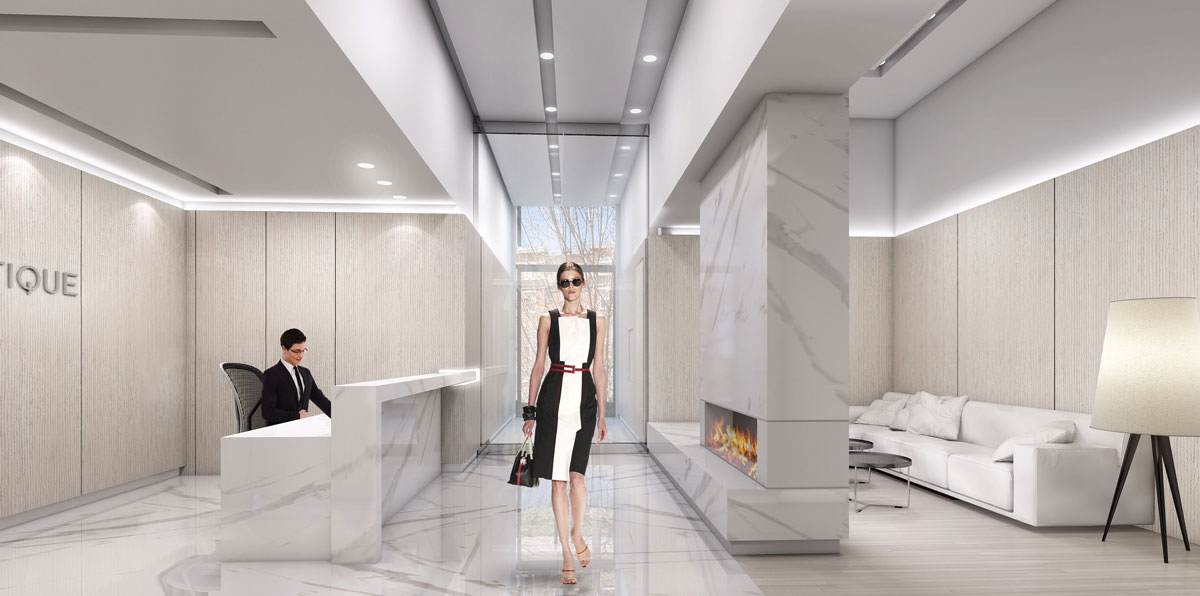 Photos from the model suite at the presentation centre:
This slideshow requires JavaScript.
Upscale amenities accommodate as you'd expect from residing in a downtown location like Nautique, both indoors and out. There will be space to lounge, sweat, swim and entertain on the 6th floor outdoor terrace and further up, the outdoor Fire Pit Terrace links to the indoor amenity lounges on the 18th floor.
6th floor amenities:
This slideshow requires JavaScript.
18th floor amenities:
Of course Burlington looks great from any angle, but if you want a specific view to wake up to each day, the upper floors (16, 20 & 24) on the web site indicates which facing views of the city will be. Already over 75 per cent sold out, remaining suites will sell quickly and occupation begins November 2018.
Location:

PRESENTATION CENTRE & MODEL SUITE
375 Brant Street, Burlington
(Corner of Brant & Pine Streets,
downtown Burlington)
Google Map
Mon – Thurs: 1 – 6pm
Friday: By Appointment
Sat, Sun & Holidays: 12 – 5 pm
www.adidevelopments.com
T: 289-337-0766
E: nautique@adidevelopments.com