An organization really is nothing without its people. Helen Keller put it nicely, when she said "Alone we can do so little; together we can do so much." For the last 60 years, the May Court Club of Oakville has been doing many great things for the community.
The club's longevity is likely due to the dedication and persistence of the membership as a whole. "We quietly go about our community and do lots of good, providing lots of support – financial and with our time," says co-chair, Charlotte Riddell. She says the club's main in house programs (scholarship, nutrition and the anti-bullying puppet show) have grown considerably since they started. The Nearly New Shop in Kerr Village is the club's consignment store that sells new, consigned or donated gently used fashionable clothing and small household items. It continues to be a successful retailer and every cent of income from the store is donated to local charities.
Debbie Morris, the current club president, notes that as much as they've grown and changed, they're still somewhat the same as that small club established in 1956. "We're still the same in respect that we support the most vulnerable of the population which is how Lady Aberdeen started out," she says. "We still reach out to children, seniors, and those dealing with mental and physical challenges. Those are the people we're trying to reach and I think we do a really great job." It's a dedicated group of ladies – some of whom have been members for 50 years or more. And they all have a great time doing great work.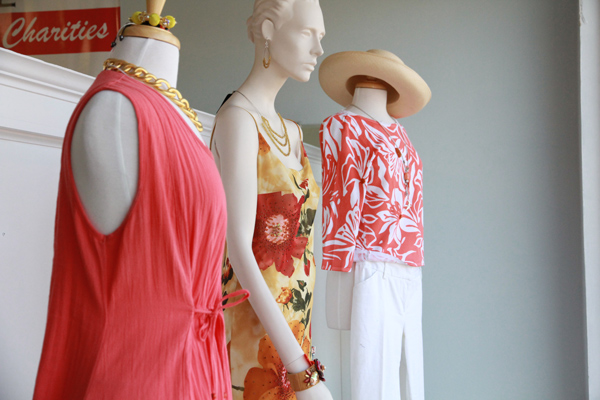 May Court supports charities that are local to Oakville and funds are distributed according to need. "One of the things I've often heard is that by giving to us it reaches so many different charities, because we don't take just one pet charity," explains Morris. "We've got on average 21 in a year that we'll support and many of them are (ongoing)." Not only does each charity receive much-needed donations, but they also receive a little something else: hands on work from the members. "We're not just giving them the money, we often give them our time," says Fulvia Walton, co-chair and mentorship co-ordinator. "We get involved to make sure the money goes where (it should)."
Morris would like to sincerely thank supporters of the May Court Club in the community. "We couldn't do it without them. That's the bottom line," she states. "They are astounding. Time and again they amaze me with their generosity."
Let's Get this Party Started!
April 15, 6:30pm
Help Celebrate the May Court Club of Oakville's 60th year in the community at the Oakville Conference Centre. Music, food and dancing. Proceeds go towards May Court scholarship program and supported charities. Tickets: $125
maycourt.ca
Written by Becky Dumais