Ever come across what you think may be an ordinary coffee shop but it's actually so much more than that? It's not something you come across on an everyday basis but then again, Gold Star Café is known for their authenticity.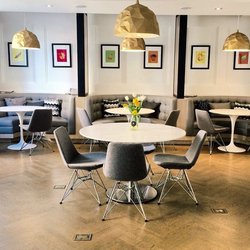 Having two locations in the best parts of the GTA – Toronto and Downtown Oakville, many people are taken aback walking into Gold Star Cafés stunning hotel lobby-like setting. The café is decorated with modern furniture and customers can seat themselves in their comfy bankette's, contemporary grey sofas or on modernistic white chairs.
Customers in the Oakville area say that they enjoy spending time at Gold Star Café because the service they offer is a bit different in comparison to your typical café.
"I love the fact that I can come here in the morning, at lunch and even for dinner. What type of café do you know offers all three things? I think it's awesome," said Ashley Blackstock, an Oakville resident.
On top of their iconic espresso which can be served in three different categories: classic, premium and signature, the café also ensures that their espresso is made strictly from organic, rainforest alliance and fair trade coffee that comes from specific locations, such as Indonesia and Northern Africa.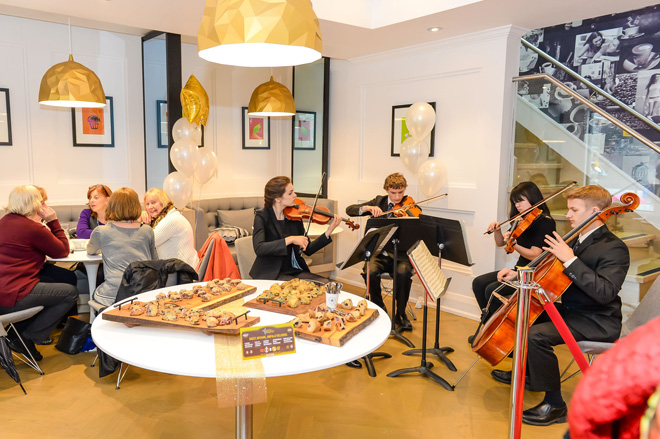 In addition, customers can also select various food options such as smoked salmon toast for breakfast, one of their delicious panini's for lunch or even opt for a healthy smoothie – all of which are natural, non GMO based and include no sugar.
"I think it's important that they're a really healthy café and that I can find vegan and gluten free options here as well. It's great to go-to when you're craving a sweet treat," said a long time customer, Lynda Tanabei.
Besides their drop in options, Gold Star Café also offers party and meeting reservations for both of their locations, which accommodates approximately 66 people.
For hours of operation and more information visit goldstarcafe.ca
Written by Neha Lobana
–