Growing up in north Burlington, right on the border of Kilbride and Carlisle, we frequented Palomino Ranch. Our hard-earned $20 would get us a one-hour trail ride over hills, through forest and in open space. Sometimes we were allowed to gallop across the field. It remains at the top of my most memorable childhood experiences.
Palomino Ranch became a high-end housing development years ago, but there are still many places nearby where you can hop on a horse and experience the thrill of exploring nature with an equine companion.
Down Niagara way you can navigate on hoof for one or two-hour, half day or full day riding adventures at Whinny Acres. The one-hour ride is ideal for young children (ages 8 and up), first time riders, or those who are a bit hesitant on horseback. The two-hour experience has a faster pace and gives you more time to enjoy the rolling hills, forests, old logging roads and the tranquility of the countryside.
If you are interesting in sitting in the saddle a little longer, Whinny Acres organizes half-day and full-day adventures. The half-day ride allows for four hours of riding and a half-hour stop for a light lunch or snack. More experienced riders may want to go for the full day outing, which promises even more opportunity to enjoy the rolling hills and the picturesque countryside, such as the Saugeen River and several neighbouring farms.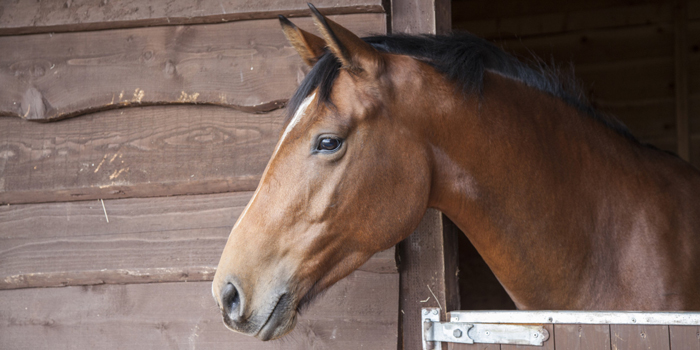 Closer to home, The Ranch in Oakville offers one-hour guided trail rides that are suitable for riders aged 10 and over, with gentle horses and friendly guides. The whole family can participate in this outing and get a fresh perspective of the tree-lined fields surrounding the farm. If you're lucky you might spot deer, coyote, hawks, falcons and other wildlife. If you're looking to entertain the little ones for a short while, The Ranch also offers outdoor pony rides. Drop in on weekends from May to October and introduce kids to life on horseback.
Up in Halton Hills, you'll find Fallbrook Trail Ranch and the opportunity to explore its 100 acres of forests and open fields on the Niagara Escarpment – perfect for trotting, walking or some leisurely loping. Half of the fun of a trail ride is simply being out in nature, taking in the fresh air and enjoying the beauty of your surroundings. Fallbrook Trail can accommodate a quick but fun-filled pony ride, privately guided rides and all-day outings.

It's been many years since I rode a horse but I can't wait to bring the kids on a riding adventure. Having found some great places to get back in the saddle, all I need to decide now is when to go!
Seven Benefits of Horseback Riding
Constant movements and adjusting your body to the changing gait of the horse strengthen your core, balance and posture.
Mastering the art of controlling your horse improves co-ordination.
Guiding the horse improves spatial awareness.
It's social! Meet new people and make new friends, as you interact with the guides, people at the stables, and those you meet during your rides.
Self confidence increases when you increase your horsemanship skills.
Children and adults can gain a sense of responsibility by taking care of an animal and ensuring its wellbeing.
It's been known that spending time in nature and also petting an animal can reduce blood pressure and induce a positive mood, which in turn promotes relaxation. Try it!
Local Links:
Whinny Acres, Niagara
whinnyacres.com
The Ranch, Oakville
ridetheranch.com
Fallbrook Trail, Halton Hills
fallbrooktrail.com