If you're anything like me, catching a red-eye to Mexico when you're craving Mexican food isn't really an option. Luckily, Maracaz Cantinerie exists in Downtown Burlington – where you can walk into a little slice of Mexico and enjoy some great tacos and drinks.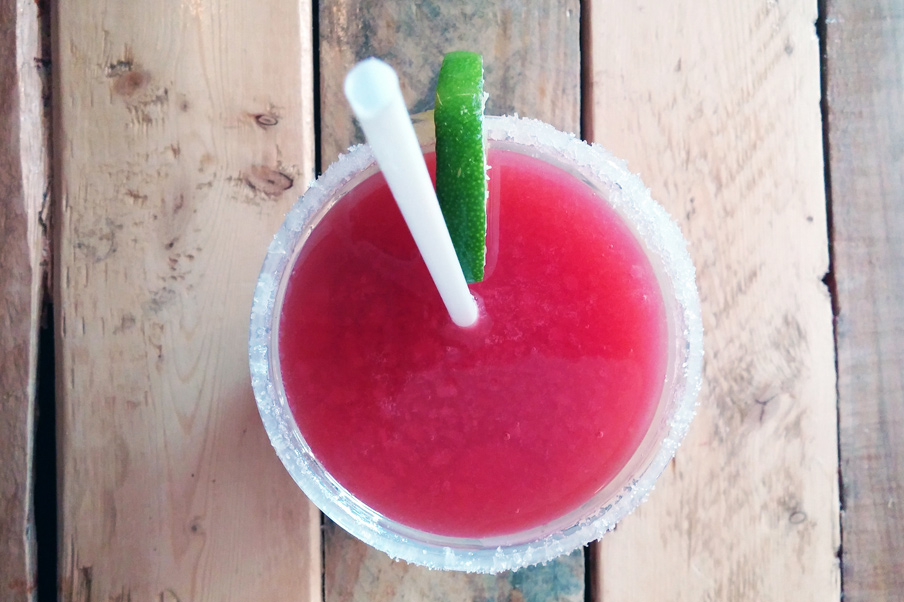 This Mexican inspired restaurant is situated on John Street, right above Curdz Poutinerie, and across the street from Lettuce Love Café. The interior is inspired by traditional restaurants in Mexico; as owner Bryan Adlum says, he wanted guests to feel like they were vacationing across the border, without the flight. You can also pick up a board game and play while you wait for your food, or during your meal.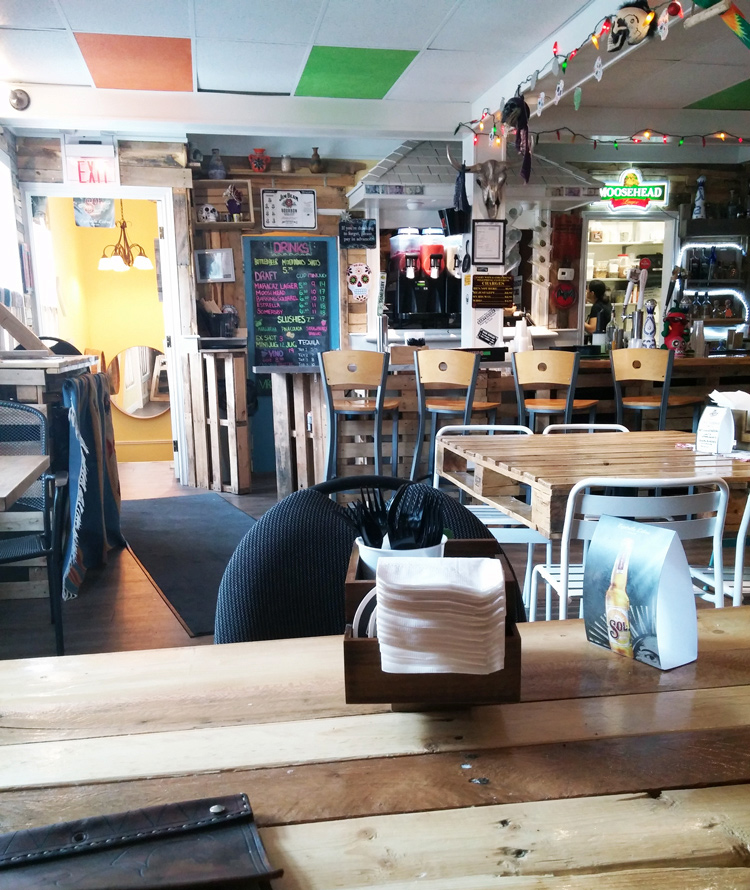 They feature a good selection of cold Mexican beers and freshly swirled Margaritas from their slushie machine.
The menu at Maracaz has 13 variations of tacos, and you can mix and match them all. Their taco prices are a steal at three for $12 and the portion sizes are great. Be sure to check out "Taco Tuesday" where you can get three tacos for only 10$ (vegetarian options are available).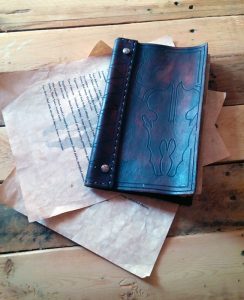 If the atmosphere and food don't get you in vacation mode, the music certainly will. Or perhaps take a swing at the piñata?
It's safe to say that Maracaz Cantinerie should be your new go-to taco place whenever you're in the Burlington downtown area – or if you feel like having a taste of Mexico, without the flight.
Maracaz Cantinerie
398 John St, Burlington, ON
Written by Nicole Calhau