My definition of farmers' markets: culinary playgrounds for chefs and foodies, hunting grounds for the most unique local produce, a place to get the freshest, healthiest food, a community gathering place, the centre of commerce for area farmers and the Bastion of locavore ideals. To all who agree, join me in singing, "Hallelujah, it's another market season!"
Unlike grocery stores, the produce at farmers' markets is forever changing. To get a handle on what's available on each visit, start with a lap around the market. Take note of who's selling what, how much they're selling it for, how they grew it, and when it was picked. You should soon be able to identify who the real farmers are, as opposed to the resellers of imported produce. For example, asparagus and peppers are harvested at completely different times of the year, and seeing them together at a farmers' stall is a sign that something is not right.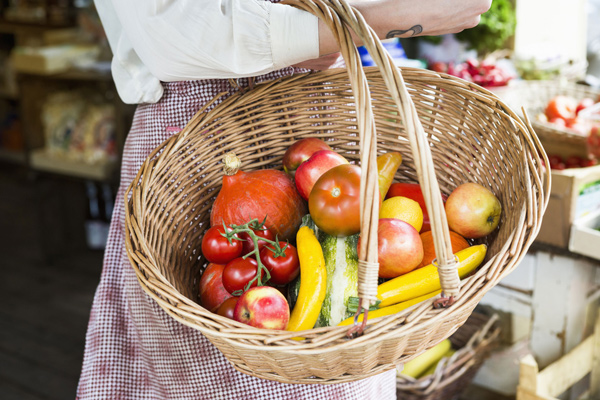 Farmers' markets are great for variety and they give you an opportunity to switch up your eating habits. Yes, we know we're all into kale right now, but wait. At a farmers' market you'll notice the weird selection of produce from ugly tomatoes to fuzzy cucumbers and purple beans. This is because our farmers are expanding our options by   
growing heritage varieties of produce for fuller flavours, organic fruits and vegetables for purity, and new and unique vegetables not traditionally grown in Ontario like bok choy and okra.
So go ahead and try something new and if you see something you're not familiar with, ask the farmer what it tastes like, and how you should prepare it. Conversations like this don't happen in supermarkets and as those of us who shop at farmers' markets will tell you, we're huge fans of farmers!
Now that you're beginning to know your farmer, ask him what he expects he'll bring to the market next week so you'll be prepared with recipe ideas to talk to him about. Remember to bring small bills because most vendors are cash-only operations and they are often very grateful for your understanding.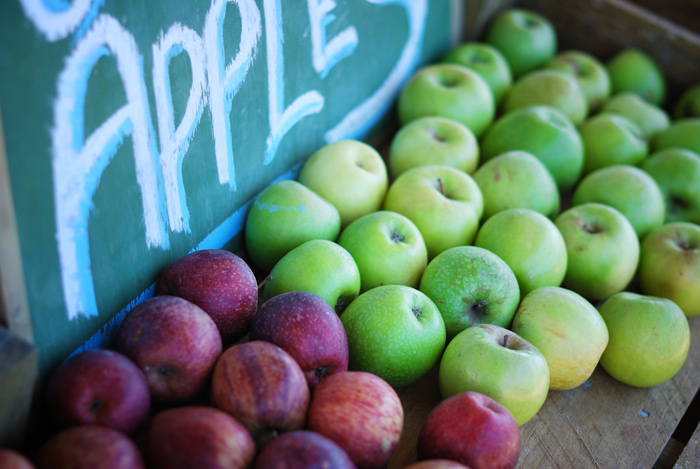 If you're someone who goes to a farmers' market to look for organic produce, there are a few things you should know. Ontario is a very difficult region to grow organically due to its humidity levels, although some farmers do persevere and manage to do it on a small scale. For all of the others, well, most small Ontario farmers grow in a very natural way. Just ask them and you may hear that they don't want to spray because they have small children, and others will tell you it's too expensive to follow the protocols of large farms. But for most of them, they love working the land and they do very little that is not already natural to produce food. This is why it's important to know your farmer. When you talk to them, you naturally begin to trust the people behind the food you're eating.
Lastly, all veteran market shoppers know that the early bird gets the worm. If you have your heart set on something in particular, it pays to wake up early so you can have your choice of the best produce as well as some of the very limited and unique items. On the other hand, if you're a late riser you should wait until the last hour of market day (or if it's cold or rainy) to get a great deal at the expense of selection. Sellers are inclined to offer steep discounts at the end of the day to avoid driving back to the farm with produce to compost.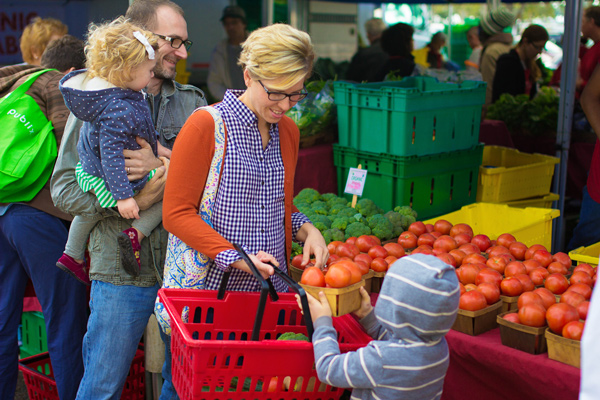 Hunting through a farmers' market isn't exactly rocket science but with these few tips, you'll be able to show up with a cute tote bag and ace your next visit.
Written by Lynn Ogryzlo
Lynn Ogryzlo is a food, wine and travel writer, international award winning author and regular contributor to Look Local Magazine. She can be reached for questions or comments at www.lynnogryzlo.ca.