Jacqueline Oscvirk lays a plate in front of me. The juices are glistening and the fat is still sizzling along the caramelized edges of the steak. It's speckled simply with a bit of sea salt and black pepper and the aromas immediately hit me. I really don't know how one can detect juicy as an aroma, but it hits me along with that sweet beefy perfume that makes us salivate when it comes to backyard barbecued steaks.
My friend has invited me over not just for an early summer barbecue, but because she wants to talk about her farmer. Oscvirk buys all of her meat, beef, chicken and pork from a small family farm tucked deep into Ontario's agricultural landscape. Ivan McIlory runs Wallace Springs Eco Centre in Listowell. It's a small family farm of roughly 25 acres, where McIlory raises less than a dozen pigs, a handful of cattle and chickens in an ethical and sustainable way practicing environmental stewardship.
I slice into the steak and it feels like running a knife through butter. The flavours are full, robustly meaty with a sweetish aftertaste and very, very clean. It's interesting that the word clean would come into a description of meat, and I asked McIlory why. "All of our animals are fed an all natural, non-GMO, antibiotic free, 100% vegetarian diet with free access to grass in the summer and good quality hay in the winter," he explained. "We will never use growth hormones, (neither implanted or fed), period. Need I say more?"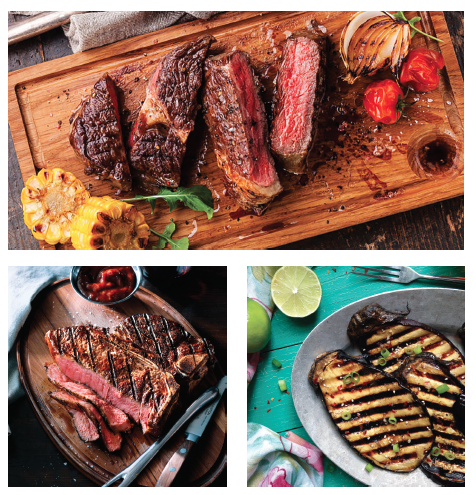 McIlory's a man with a definite attitude about how his animals should be raised. He lets the cows roam the pasture with the pigs and chickens. "They live the way cows are supposed to live," says McIlory proudly. He grooms them and talks to them. "We don't have to worry about disease or manure disposal. We can pay attention to raising a more natural product, and a more relaxed animal means better tasting beef."
McIlory's beef is also lower in fat and cholesterol and higher in protein, omega 3's and iron than commercial breeds. And unlike commercially raised cattle, the flesh is leaner and more finely marbled. Oscvirk just loves these qualities and the way the steak glistens in its own juices when she grills it.
She prefers to buy food from local farms because she knows – from locally grown fresh vegetables to naturally raised meats – the true flavours of a region are not found in the aisles of a grocery store but in the back country roads where the discerning palates run amok in the fields.
You can follow the same rules when grilling local beef as you would store bought beef. Use a good meat thermometer on your steaks and burgers like you would for a roast. Grill it to 145F (63C) for rare, and medium is 160F (71C) and well done 170F (77C).
McIlory is just one of many small Ontario farmers raising and producing meat in a way that is environmentally friendly and healthy. Getting to know him and his products enables you to put a trusted face behind the food you eat. It's good for consumers, for him and for building community.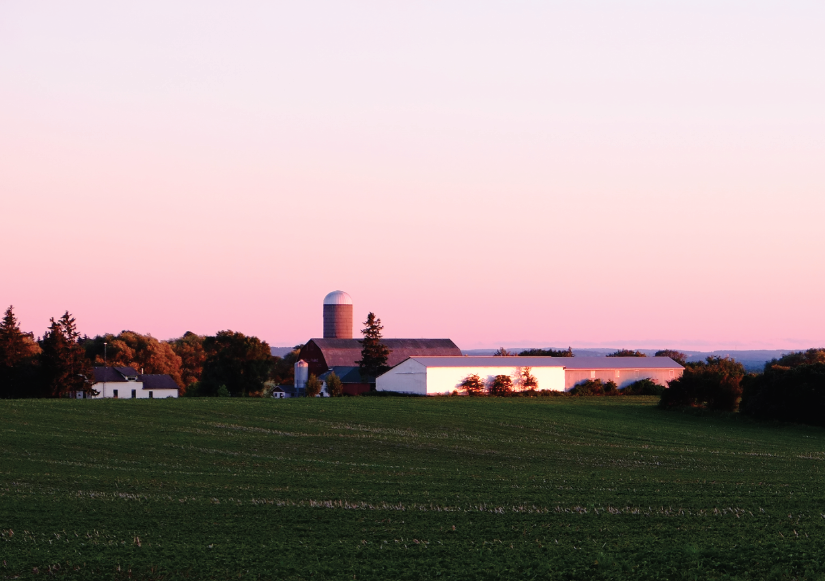 I like the way Oscvirk thinks. There's something special about people who buy from local farmers, about how they're intent on eating and drinking well, and how that excites them. There's no talk of politics, sports or business over dinner, but of what's on the plate and in the glass. The world and its problems can be dealt with another day, but right now, the current meal takes priority and contentment hangs in the air. I find it all utterly irresistible.

Lynn Ogryzlo is a food, wine and travel writer, international award winning author and regular contributor to Look Local Magazine. She can be reached for questions or comments at www.lynnogryzlo.ca.