Ahh, summer, with its long sunny days, trips to the beach, and time spent outdoors with friends and family. But nothing evokes images of the fleeting summer months more perfectly than the amazing aromas of freshly cut grass, flowers in full bloom and, of course, the savoury smells of the backyard barbecue.
When our long, frigid winter finally comes to an end, Canadians can't wait to fire up the grill, throw on some fresh meat, fish or veggies, and invite friends over for good food and good times.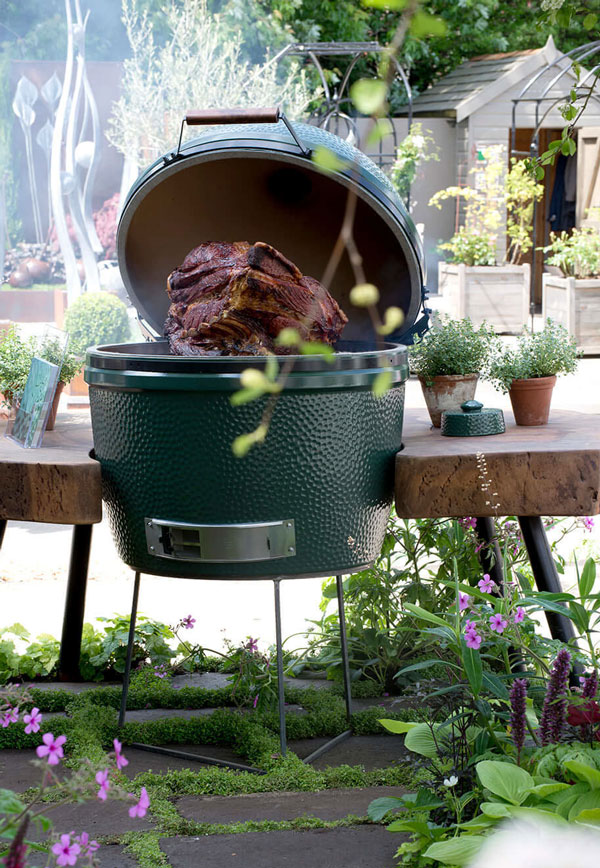 But, before you brush the debris off your Q's hood, give a thought to the hottest grilling trend this year. It recalls the bygone days of wood, charcoal and slow cooking, all of which means bigger flavour. Whether you know it by the name of Kamado Joe, the Broil King Keg or the Big Green Egg, porcelain cookers have taken the barbecue world by storm, encouraging home chefs to embrace a slower, more versatile style of cooking that doesn't necessarily mean instant gratification, but definitely means great taste.
The Kamado is a traditional Japanese charcoal or wood stove that has been adapted and embraced in North America as both a cooker and barbecue. Traditionally constructed of porcelain and used for grilling and smoking, the Kamado ensures little contamination of the food as it cooks in a slower, more natural method.
What are the overall benefits? Well, let your taste buds decide. "You simply cannot compare the taste difference between a propane or gas barbecue and charcoal," says Chris Vollick, assistant store manager at Oakville's Barbecues Galore. "Nothing tastes as good as steak or pork on a charcoal or slow roast grill."
The popularity of barbecue-style restaurants and Ribfest festivals across the province has inspired a huge influx of customers wanting to try to reproduce their own perfect pulled pork or ribs in their own backyard, says Vollick. And now it's possible with the right tools, patience and easy-to-use smokers. "We're seeing a big growth every year in charcoal and porcelain," says Vollick. And he says the cost is relative. "You may pay more for a Big Green Egg or porcelain barbecue, but the warranty is for life. Low and slow is definitely very popular with grillers this summer and it's growing every year. It doesn't take long to set up and the taste difference is unbelievable."
Trends will come and go, but it's difficult to argue when it comes to excellent flavour. "There's a distinct shift in interest away from the stainless steel hood models to a porcelain colour lid," affirms Paul Johnson, General Manager at Barbecues Galore in Burlington.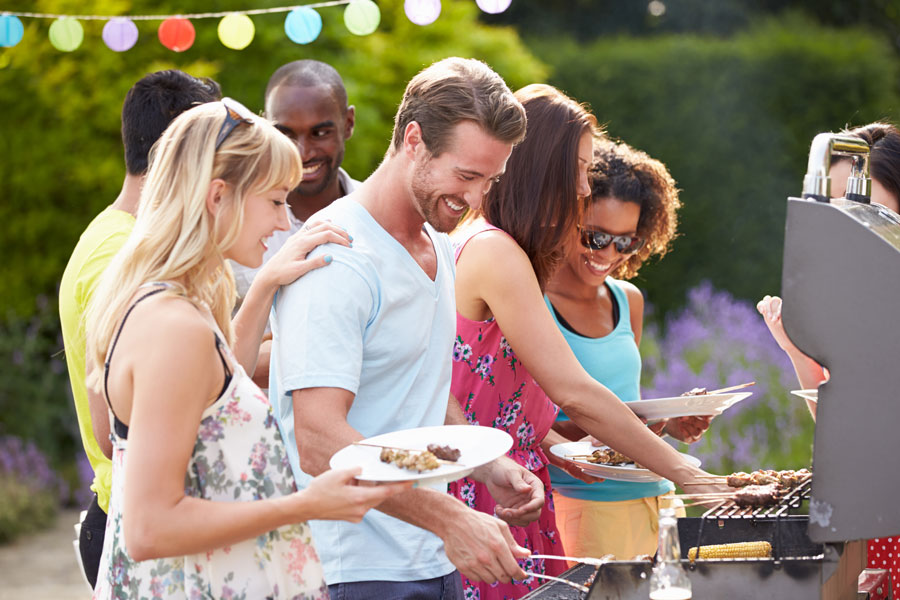 More people than ever are also willing to invest in an accessory grill, owning a quality gas grill but also a charcoal grill or smoker. Then you can use whichever one makes sense based on how much time you have and what you're cooking. "Kamado cooking uses one-third less charcoal and allows you to vary the consistent cooking temperature from around 220 degrees all the way up to 700+ degrees," says Johnson. "This allows you to slow cook, smoke or sear at high heat all with the same grill. There's lots of versatility with these units, and it's one of the best ways to cook a three to four-minute pizza at 600 degrees Fahrenheit."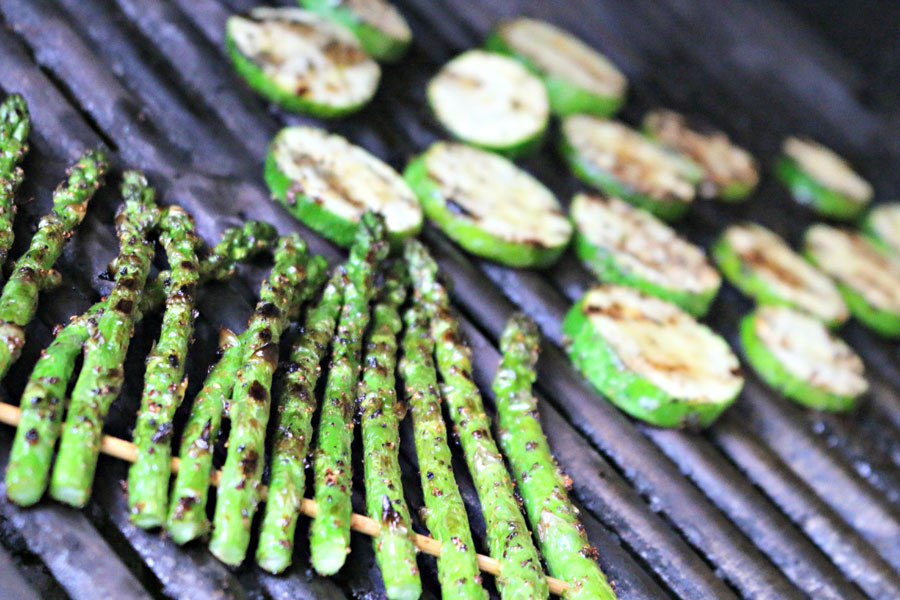 With a little bit of patience you can get a whole lot of flavour, which sounds like a delicious deal to us. This year, make the most out of the short summer months by bringing great taste into your own backyard.
Local Links:
Barbecues Galore, Oakville and Burlington
barbecuesgalore.ca
Goemans Appliances, Burlington
goemans.com
Chadwicks & Hacks, Hamilton
chadwicksandhacks.com
Or check out the selection at your local Home Depot, Home Hardware, Lowe's or Canadian Tire store.