Drawer knobs of every style, cans of paint in all colours, bags stuffed with nails and screws – that's a small sampling of the treasures found in just one of the aisles at the Habitat for Humanity ReStore on Appleby Line north of Mainway in Burlington. One large room is filled with rows of kitchen cabinets; another room is filled with furniture, from wooden chairs to dining room tables, as well as headboards and desks; the large middle room is a handyman's delight, with aisles stacked with lighting, including chandeliers and pot lights; flooring from hardwood to ceramic tiles; and even sinks, bathtubs and faucets.
Most of it is one of a kind so the saying "you snooze, you lose" definitely applies. Since opening 18 years ago, the store has become so popular it has grown from 3,500 square feet to 18,500 square feet.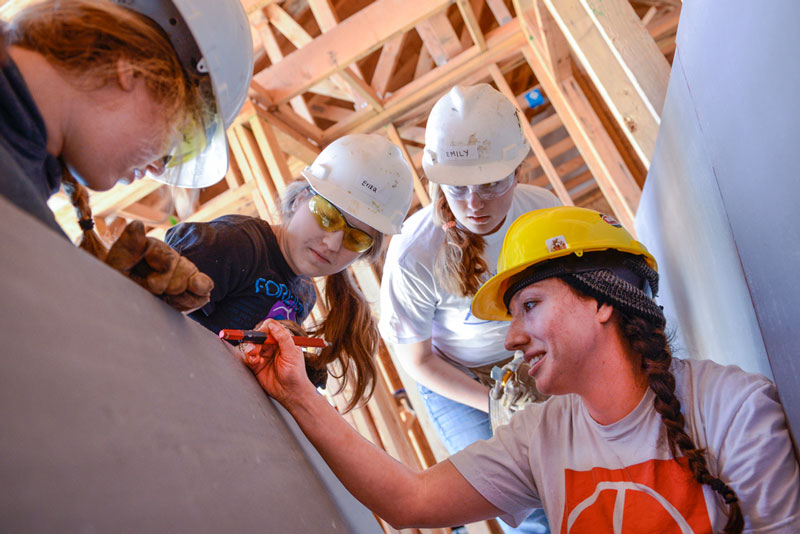 The ReStore is run by Habitat for Humanity, a global shelter charity that began in the United States in 1976 when Millard and Linda Fuller came up with the idea of "partnership housing." It involves volunteers using their skills to help build safe and affordable housing for families in need. As Habitat Halton-Mississauga CEO John Gerard said, it's all about building "a world where everyone has a decent place to call home and the opportunity for a life built on strength, stability, and self-reliance." Since its inception, Habitat for Humanity International has built, rehabilitated, repaired or improved more than 600,000 houses and provided shelter for more than 6.8 million people. In Canada, the first Habitat for Humanity outlet opened in 1985 in Winkler, Manitoba. There are now 56 affiliates in 10 provinces and three territories and homes have been provided to more than 2,800 families.
Since the Halton-Mississauga branch opened, they have placed 29 families and will house another 14 more this year and 19 more in 2018. There are 10 families on the waiting list. They just finished two family homes in Milton, while 13 are underway in Burlington and they're doing a renovation for a family in Mississauga.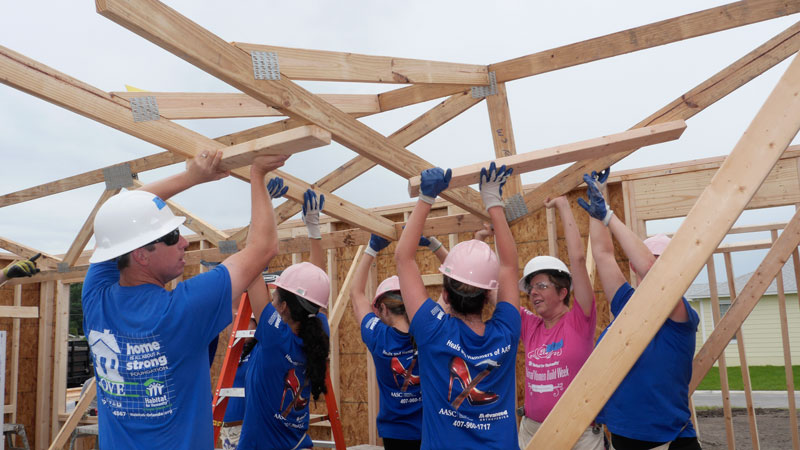 The majority of items in the ReStore are donated by families, who for example had renovations done and want their perfectly good kitchen to be reused. One kitchen was appraised at $125,000. They also get donations from businesses and commercial properties. Among the more unusual items donated were bunk beds from the Pan Am games and a 1960 Maytag washer that still worked. One of their best-used donations is a Toyota mini-van, which they use for their construction team.
Gerard joined Habitat Halton-Mississauga as CEO in June 2012 and worked with Board chair Hugh Hyndman to set an ambitious new goal of "75 in 5", which meant building 75 homes in five years. "I am glad to say that we're very close," says Gerard.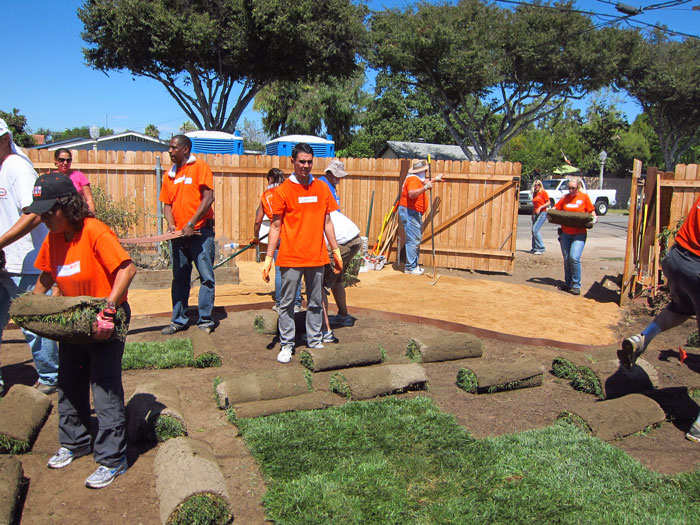 Families who benefit from the homes come from Halton and Mississauga and to qualify, they must be landed immigrants, meet a minimum household income and contribute 500 hours of sweat equity. They must also be considered a good partner and agree to work with Habitat as ambassadors of the program.
Habitat Halton-Mississauga will hold its 2nd annual Women Build from July 20th to the 23rd at 1025 Glendor Avenue in Burlington. Registration deadline is July 6 to participate in helping build 13 townhouses. No experience is necessary and crew team leaders will be on hand to assist.
Gerard says one of the best rewards is seeing the faces of the family when they receive the key to their home. "The second is when you get to present a special thank-you award to a volunteer who has volunteered so much time, like one gentlemen from Mississauga who drove to Milton and gave over 2,600 hours of his time on the build."
Local Link:
Habitat for Humanity Halton-Mississauga
habitathm.ca
By Denise Davy