This summer Yelp and Downtown Oakville are going on a scavenger hunt. There will be over 50 attractions, plenty of activities, and various businesses offering special discounts after check-in, ensuring that this summer will be unforgettable.
To join in the fun, start by downloading the Yelp app. This is a mobile tool to help you search for attractions in your area including dining, retail, and entertainment. You can leave reviews on the places that you visit, and read the reviews that other Yelp users have left.
Once you have the app, be sure to check into as many Downtown Oakville businesses, attractions and activities as possible. The top three participants during our "100 Days of Summer" contest will win gift vouchers for a shopping spree in Downtown Oakville. The grand prizes are:
First place = $750
Second place = $500
Third place = $250
Below is a partial list of a few of the attractions, including their check-ins:
Yoga: Free yoga lessons will be held in Towne Square every Saturday from 8a.m. until 11a.m. this summer. Sessions start every hour, on the hour and run for 50 minutes. All levels of yogis are welcome. (Check-in Activity: Take a Yelp video of the yoga session in action and share it to the Towne Square Yelp page.)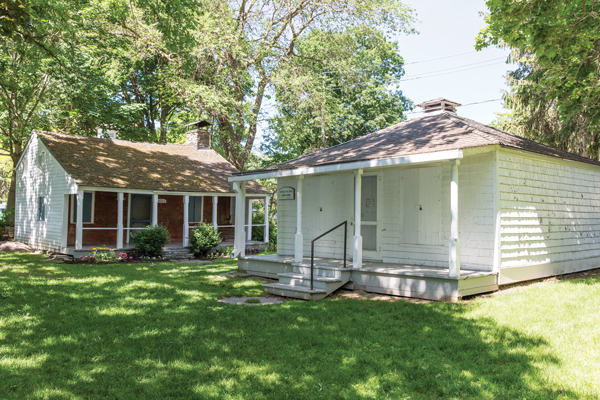 Lakeside Park: Take a walk along the Homecoming Trail and visit the historic buildings such as The Old Post Office and the Thomas House. (Check-in Activity: Visit the Merrick Thomas House and the Old Post Office Museum to take a picture in July, and visit the old bandstand and take a picture in August. All check-in's are located in Lakeside Park.)
Midnight Madness: Downtown Oakville's largest retail event of the year held on Friday, July 15th from 6p.m. until midnight. (Check-in Activity: Visit the Yelp booth at Midnight Madness and take a picture with the Yelp team.)
Movies in the Square: Every Thursday in July and August is movie night in Towne Square; movies will start at dusk. (Check-in Activity: Snap a picture of yourself enjoying some popcorn and a movie.)
TD Downtown Oakville Jazz Festival: On August 5th from 6p.m. until midnight and August 6th from 1p.m. until midnight. This event is free and includes the annual Youth in the Spotlight Series. (Check-in Activity: Visit the Yelp booth at the TD Downtown Oakville Jazz Festival and take a picture with the Yelp team.)
Plus many more! If you want to learn more about this summer's check-in's please visit Yelp.ca or Oakvilledowntown.com for the full list. 
There will be new offers and attractions daily, so make each day different by trying something new. Once you find the day's item, browse around town and check out some of the amazing local restaurants and retail locations. There is something for everyone in Downtown Oakville this summer, so don't miss out!