If you live in Oakville and the surrounding area, you will know that there are certain events every year which you look forward to and which hold a special place in your hearts. Midnight Madness is one of those dates in the annual calendar where the entire community comes together to celebrate, meet up with friends, and enjoy Downtown Oakville.
This year, the 39th Midnight Madness will have all your favourite attractions mixed in with some new ones that are sure to create lasting memories for everyone. There will be bands, buskers, dance groups and tons of family fun, in addition to great shopping and exceptional dining.
This year there will be three stages with local bands. In addition to the stages, multiple roaming buskers and two performance pitches have been added on Lakeshore Road.
The Family Fun Zone returns with interactive activities for all ages, including hula hoop lessons, a LED light show, crafts, an obstacle course and dance shows.
Stores will be open till midnight with great deals that are only available once a year. As usual restaurants will extend their space onto Lakeshore Road with tasty food and drinks all night long.
The streets will also be jam-packed with community groups and local charities. All your favourites will be back including: Swim for Mental Health with their dunk tank, waffle and ice cream sandwiches from The Rotary Club of Oakville West, high school Robotics teams, the Oakville Fire Department display, and many more.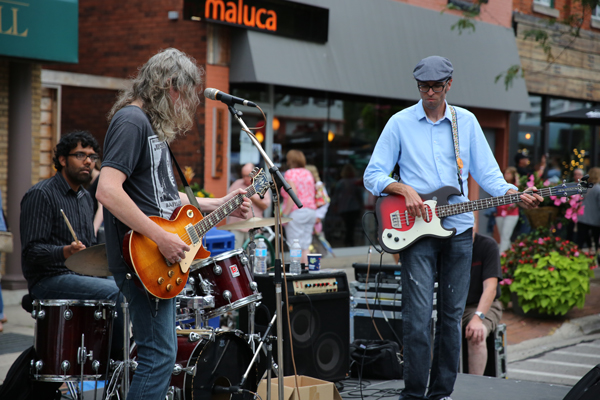 Midnight Madness highlights what the historical district of Downtown Oakville has to offer in services, shops and dining. It also shows how engaged the community of Oakville is in special causes, charitable outreach, clubs and service groups.
Oakville is a great place to live and Midnight Madness celebrates that. See you there! For more information please visit oakvilledowntown.com
Save