There is a craft revolution taking place, and Nuworld Botanicals Aromatherapy and Raw Skincare Bar is injecting some hand-crafted charm into natural skincare. The retail shop offers specialty aromatherapy body, bath and skincare and puts fresh, raw, organic ingredients on display.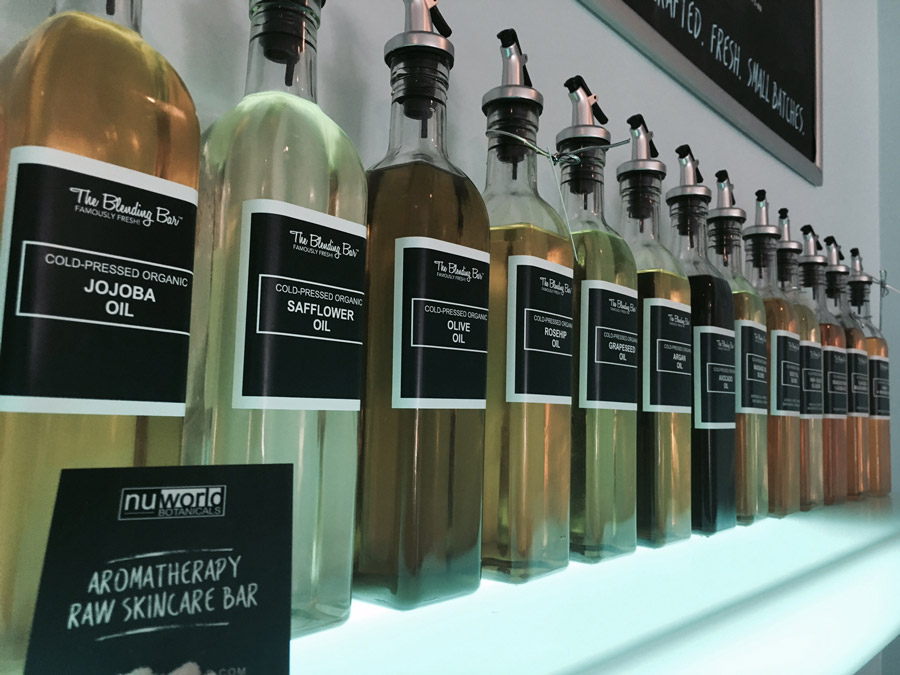 Located at 84 Lakeshore Road West in Oakville, the boutique retail shop balances modern zen design with coastal-cottage charm: Bright white shelves are crisply arranged in a grid pattern, and the cubbies are stocked with the company's signature Aromatherapy Personals™ bath and body collection. The core line (also carried by Whole Foods Market, Your Good Health stores, Chapters Indigo online and Well.ca) features ready-to-use aromatherapy roll-ons, mineral soaks, bulk bath salts, sea scrubs, body butters, and 3-in-1 oils for body, bath and hair. Handcrafted in small-batches using pure plant oils, botanical extracts and therapeutic-grade essential oils, the brand comes in 12 self-care blends including Meditation, Stress Relief, Jet Lag Relief, Energy Boost and Sweet Dreams.
The Nuworld Botanicals Raw Skincare Bar is a treasure trove of raw unformulated ingredients sourced from ethical and organic growers and distillers used to create their own fresh skincare and body care. Drop by and experience first-hand the goodness and purity of their raw ingredients. They're happy to demonstrate the story of their ingredients and show you how their products are made.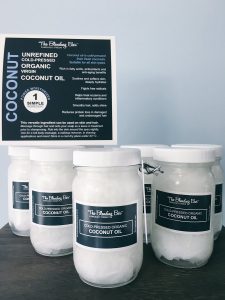 The new Nuworld Botanicals shop offers over 60 different raw ingredients for your skin and hair– oils, butters, extracts, clays, floral waters and salts from across the globe. To ensure freshness, they obtain all of their raw materials in small-batches and bottle as needed in glass apothecary jars. Ingredients can be used straight from the jar, or combined with other ingredients and products. They also offer DIY workshops and blending parties to help customers craft their own blends.
Anchoring the center of the shop is a sustainable 6 foot-long Suar wood freeform bar designed for the Clay Mask Expe-rience Bar. The elaborate mask bar features over 30 types of raw botanical extracts and 10 mineral clays for skincare. Customers can come in and craft their own mask to suit their skin type and concerns, and then pair it with an organic liquid mix. It's a completely tailored experience, fun and interactive. You can also take a quick online mask quiz at nuworldbotanicals.com to help narrow down your options.
At the front of the store, a sustainable suar console displays the wild-harvested exotic raw butters in solid Mango wood bowls: Organic Shea Butter from Ghana, Murumuru Butter native to Brazil and Cupuacu Butter from the Amazon, to name a few. Raw butters are power-moisturizers for dry, itchy skin and scalp and perfect for DIY whipped body butters.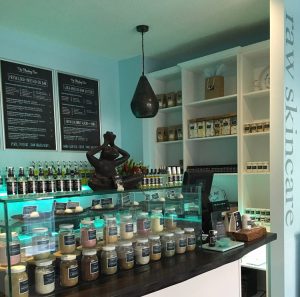 At the back of the bar, olive oil style bottles are filled with small batches of 100% cold-pressed organic carrier oils and fresh steam-distilled floral waters. The shop carries 15 types of organic carrier oils used for massage, body, face and hair, like extra virgin organic Argan oil from Morocco, organic Jojoba oil from Argentina and organic Rosehip oil from Chile. Floral waters come in 12 varieties including tea tree, lavender and rose. The popular Peppermint floral water is wonderfully versatile- used as a facial toner, after-shave, for headache relief and as a quick pick-me up. The store also offers a fresh refill program where you can refill empty bottles with fresh floral waters and receive a discount for refill-ing.
If you're into all-things-coconut, try the fresh hand-packed virgin organic coconut oil and coconut sea salt scrub made fresh daily with ingredients so good they only need 2 or 3 of them. "We don't equate quality and effectiveness with complex ingredients and complicated recipes. Our focus is having the freshest raw organic skincare ingredients possible– with great quality and authenticity".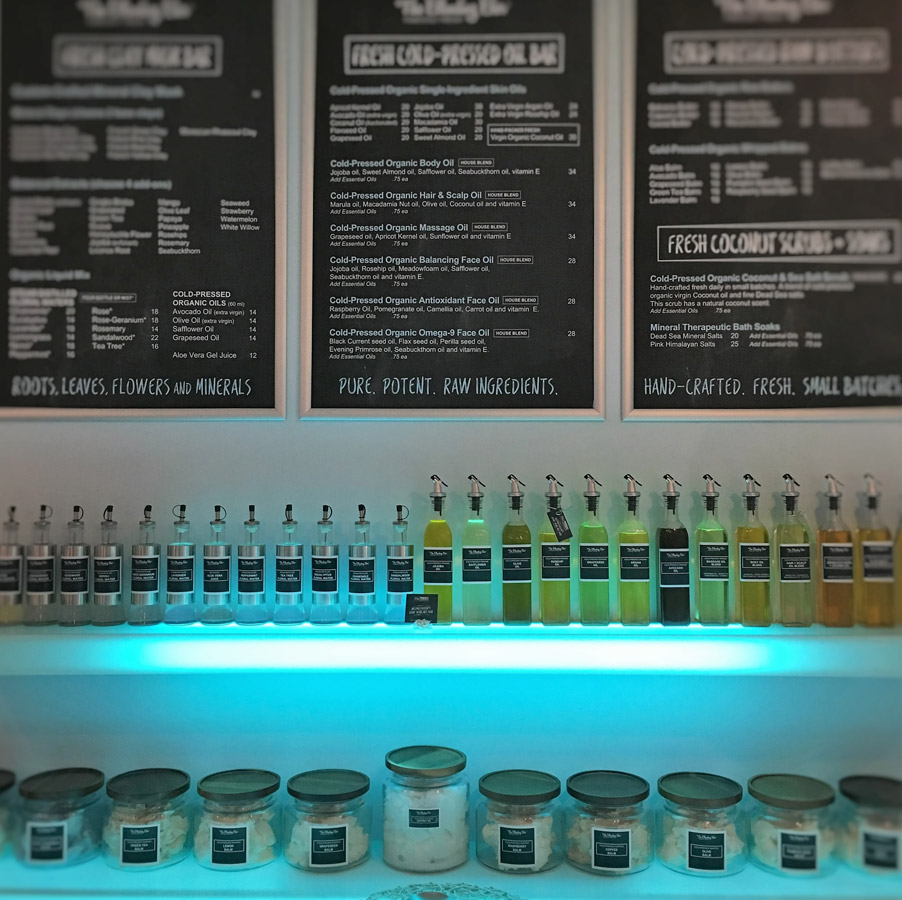 For information, please visit nuworldbotanicals.com.
Nuworld Botanicals
84 Lakeshore Road West, Oakville
Twitter: @nuworld_canada