The first thing you notice stepping inside the Queen Elizabeth Park Community and Cultural Centre is the buzz of energy. That buzz is what happens when you fill a building with people who are engaged in activities they enjoy, including everything from music to swimming to woodworking. Sarah Douglas-Murray, senior manager of Cultural Services for the Town of Oakville, said the Centre's unique combination of cultural arts programs and fitness activities along with numerous programs, workshops and services for people of all ages is what gives the building that energized feel. "There's a warm vibe at the centre compared to others because there's so much going on," said Douglas-Murray.

The multi-use facility is housed inside the old QE Park high school north of Rebecca Street in West Oakville and features more than 144,000 square feet of activity space, making it one of the largest venues of its kind in Canada. It was purchased and renovated by the Town of Oakville at a cost of $27 million and, as far as they know, there isn't another building of its kind in Canada that provides so many activities under one roof. It came about because the arts council and community were pushing for a cultural space at the same time the Town was looking to build a new fitness centre. When the school became available, the spacious size allowed the Town to integrate both in the same building.

The outside shell of the building remained the same as did the basic layout, but that's where all similarities end. Instead of rooms filled with desks and chairs there are small music rooms for lessons, a swimming pool, gymnasia, fitness centre, senior's centre and youth centre as well as a dance studio. There's also a fine arts studio, rehearsal hall, black box theatre, gallery and museum space, plus space for conferences and even a recording studio where you can burn your project onto a CD, DVD or Blu Ray.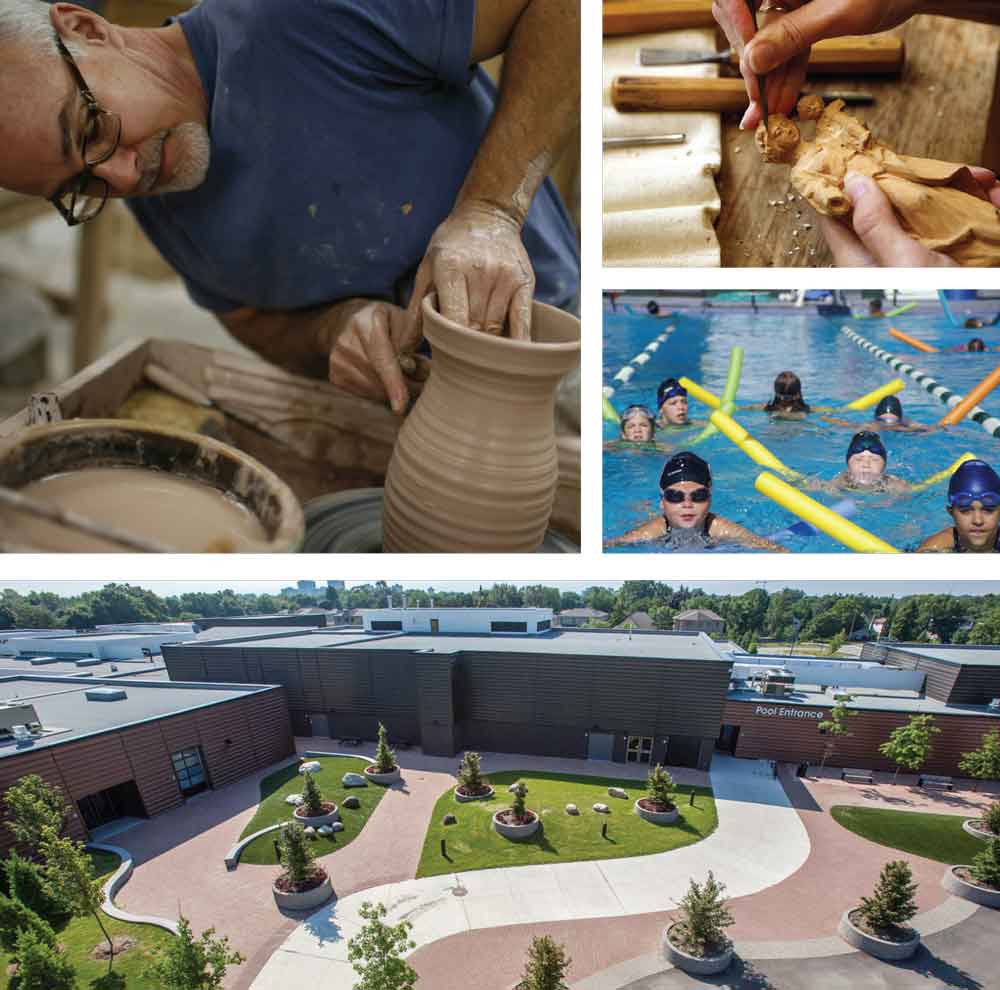 The recording studio has been popular with all ages and has been used by young performers to record CD's for auditioning, the Oakville Chamber Orchestra to do recordings to sell to clients, and by kids enrolled in music camps at the Centre. At any one time, there are numerous classes, workshops, camps and drop-in activities going on including those like the woodworking and carvers group who meet weekly.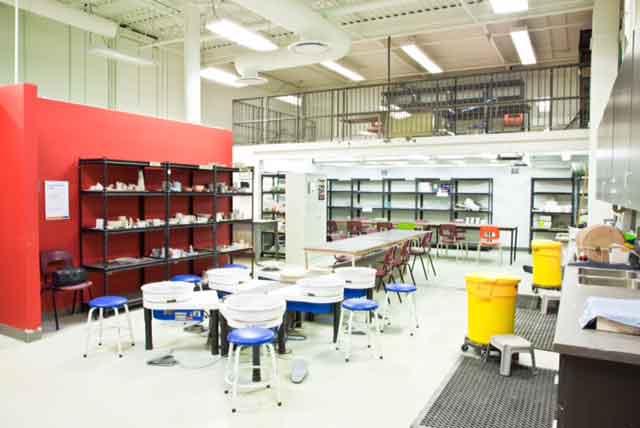 Since opening in March 2012, attendance numbers have grown and the Centre now sees about 500,000 visitors per year. Douglas-Murray said the biggest surprise has been the community's enthusiastic response to art on the walls. When the facility opened, they realized it had almost two kilometres of wall space so they worked with the Arts Council to develop a policy for exhibiting. "One of the biggest things we hear from people is that they love being in the building and walking around and looking at all the art. We thought there'd be some art on the walls but every wall space in the building is now covered," said Douglas-Murray.

A gallery is also available for more formal exhibitions, giving artists another opportunity to show their work. The Centre rents space to private groups, community groups and non-profit groups and several businesses have had workshops there. They've even had  bachelor parties and wedding showers. Even in the early hours – the centre is open from 6am until 10pm seven days a week – that buzz is still in the air. "I think one of the reasons it's so busy is because people like being in a building where there's a lot of energy," said Douglas-Murray.
written by Denise Davy
Local Link
QE Park Cultural Centre
oakville.ca