It's a known fact that spending time outdoors is good for your health – physical and mental. I can attest to that. No foul mood can compete with a lush forest, a babbling brook or creature spotting with the kids. The Ontario Conservation Authority states, "A daily walk in nature can be as effective in treating mild cases of depression as taking an antidepressant." Whether you're a trail addict or would like to enjoy more nature walks, here is a list of nearby trails to help you plan your next outing.

Mount Nemo Conservation Loop, Burlington
Length: 4.6kms
It's just a few minutes north of the city and one of the best cliff ecosystems on Ontario's Niagara Escarpment. Mount Nemo is strewn with limestone boulders among the forests. Test your ornithology while you're bird spotting. You'll see crevice caves and old cedar trees along the cliff edge trail. Stay safe while taking in this gorgeous trail, which connects to the Bruce Trail. Stop by the recently opened Wundeba on Guelph Line for breakfast, lunch or dinner.
Rattlesnake Point, Milton
Length: 727 acres
Across the valley from Mount Nemo is Rattlesnake Point. This natural environment park is 727 acres of geological goodies including cliffs, crevice caves, slopes and glacial points. Plentiful plant life and wildlife make the forests and trails come alive. There are five lookout points for views of the countryside. Bring a picnic and take a break in the meadow or camp overnight. Rattlesnake Point also connects to Crawford Lake.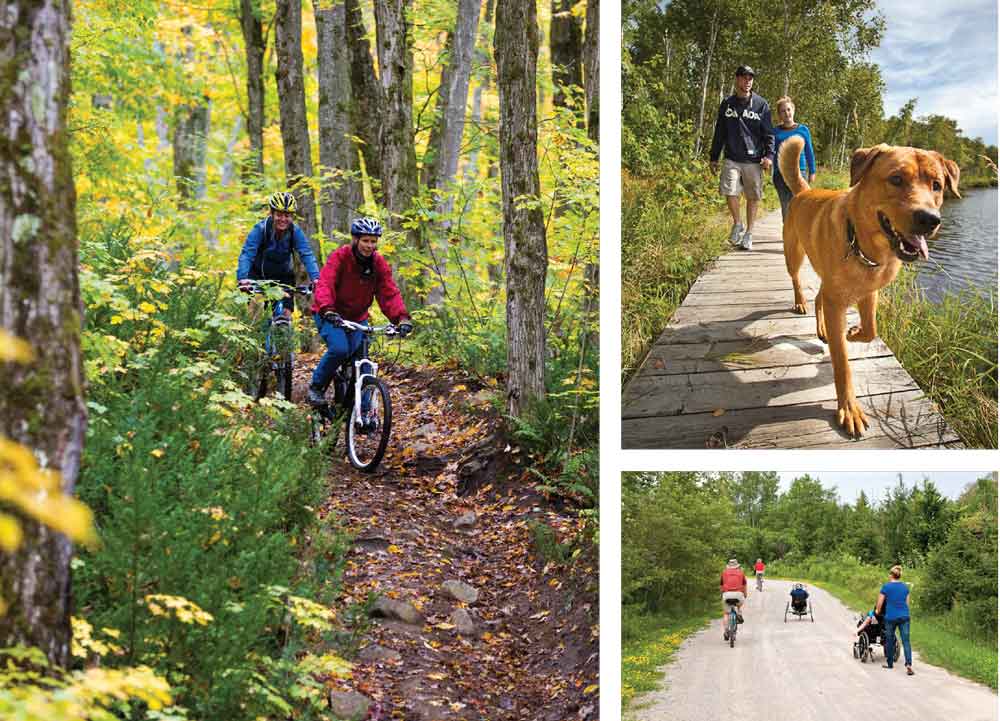 Kelso Conservation Area, Milton
Length: 22kms
Another north of the city must is Kelso, which connects to the Bruce Trail. Walk, fish, bike, swim or do all of the above. One of the best ways to take in the area's fall splendor is the chairlift: walk up, ride down, or both. Boat rentals are still available this time of year. Picnic-lovers will appreciate the large number of picnic tables and shelters for larger gatherings.
Half Moon Valley & Logging Trail, Oakville
Length: 8kms
Set inside Bronte Creek valley, this double looped trail takes you through wetland habitat. It's mostly gravel and boardwalk with staircases and a few steep sections to challenge your leg muscles. Once at the lookout platform, you'll see the creek some 80 feet blow. The Logging Trail passes through a beech/maple woodlot lush with wildflowers. Overnight camping is also available.
Cootes Paradise, Hamilton
Length: 7.8kms
The Hamilton Waterfront Trail goes along Hamilton Harbour from Princess Point (Cootes Paradise) to Bayfront Park, Pier 4 Park, the Discovery Centre and passes the historic HMCS Haida. Treat yourself to ice cream from the Waterfront Ice Cream stand after or something more substantial at the waterside Williams Coffee Pub. Be prepared for a few stairs and some fantastic lookout points. Parking available at Pier 8.

Dundas Valley Trail, Dundas
Length: 40kms
Dundas Valley, a UNESCO World Biosphere Reserve is a whopping 1,200 hectares of natural landscape full of Carolinian forests, fields, streams, fascinating geological views and rare plants, animals and birds. The trail welcomes dog walkers, cyclists, even equestrians and is part of the Niagara Escarpment.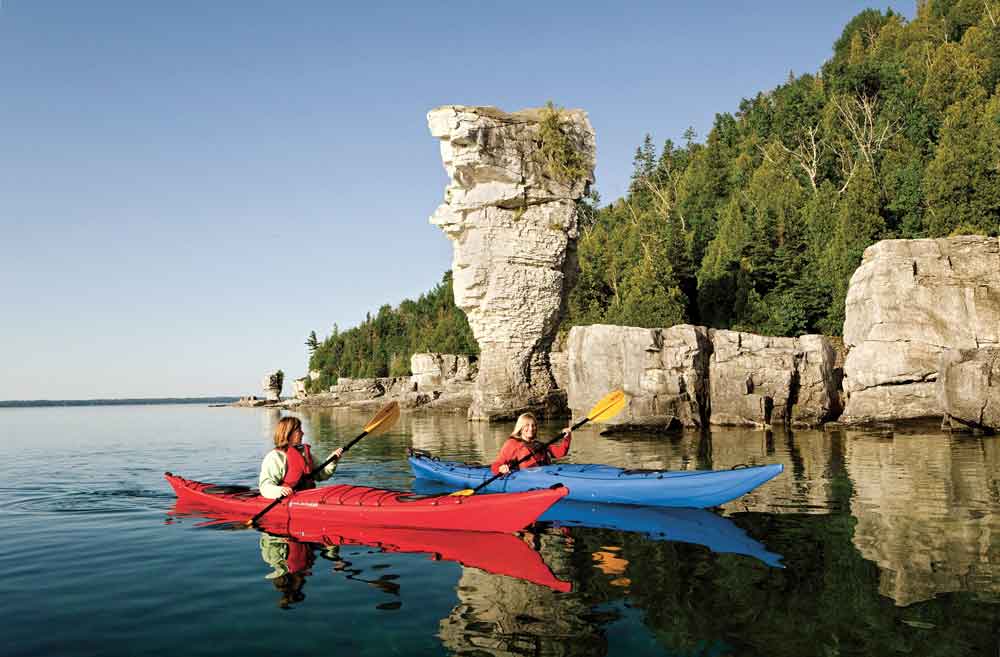 Bruce Trail
Length: 890kms of main trail
400kms of networked trails
The biggest trail of them all – which winds through many of Ontario's trail systems – is also Canada's oldest and longest marked footpath. It is the only trail that provides continuous access to the Niagara Escarpment, and is also a UNESCO World Biosphere Reserve. How much of the trail have you explored? You can take it from Niagara all the way to Tobermory.
Waterfront Trail, across Ontario
The Waterfront Trail lines the shores of Lake Ontario, Lake Erie, Lake St. Clair as well as the Niagara, Detroit and St. Lawrence Rivers. Burlington and Oakville are lucky to host a portion of it. This popular biking, walking and rollerblading trail connects 76 communities and over 405 parks and natural areas including wetlands, forests and beaches.
written by Becky Dumais
Local Links
Conservation Halton
conservationhalton.ca
Conservation Hamilton
conservationhamilton.ca
Bruce Trail
brucetrail.org
Waterfront Trail
waterfronttrail.org