Cheese; no other food has as many flavour nuances, multifaceted characters or countless varieties. But choice and complexity in food can be a daunting experience so I went to some local experts for advice on how to build a perfect cheese board.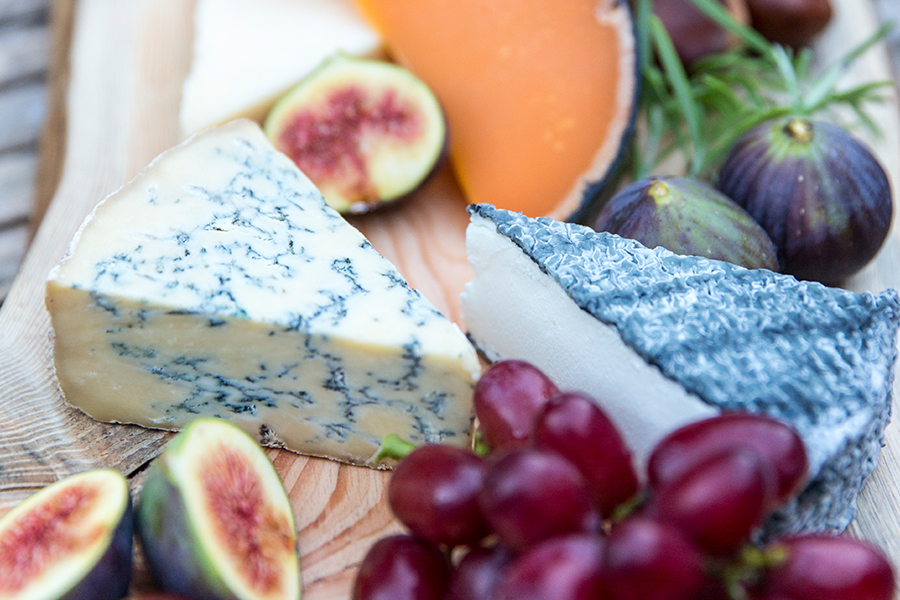 Dylan Brettingham of Farm House Artisan Cheese in Oakville explains that "there are five simple guidelines: texture, milk type, strength, colour and type of cheese." Brettingham immediately launches into what he would arrange on a cheese board. "My favourite is an ash covered, soft, ripened, goat cheese from Quebec called Grey Owl. Then I would pick Mimolette from France because it has a great orange colour and a firm, salty, nutty cheese flavour. It was Charles de Gaulle's favourite cheese," he says proudly. "Then I may add an Alfred le Fermier cheese. It's an Alpine-style, Canadian, organic, raw milk cheese that's semi-firm."
Brettingham is also creative with the other foods he arranges on his cheese board: "I love honeycomb, fresh figs or peppercorn jam. It's sweet and salty with a peppery kick at the end. I have one jar left in the store and I'm guarding it!"
Interestingly, Brettingham's cheese guidelines are shared by other experts like Erik Mauke of Taste Marketeria in Oakville who explains that, "the secret to a perfect cheese platter is a mixture of cheeses."  However Mauke's palate favours the world of aged, firm cheeses such as Parmigiano-Reggiano, Montasio and Swiss-style mountain cheeses. He talks his way through soft, aged goat's cheeses and fresh mozzarella before settling on "something blue like a soft Gorgonzola, Danish Blue or English Stilton."
Mauke bases his accompaniments on the seasons, using fresh fruit in the summer. "It has crisp acidity to cut through the full fat of the cheese and to freshen the palate," he explains. In winter he recommends sour condiments such as Kimchi, pickled vegetables or freshly grated horseradish for a palate shocker. "A variety of colour is also important on the cheese board; you want to create visual interest because we eat with our eyes first and taste last."
Paul Ceroni of the Grinning Gourmand in Burlington also champions a variety of the five guidelines of cheese board crafting. He rolls off concepts like soft to firm, young to aged, and milky sweet to pungent. Like Mauke, he also likes blue cheeses suggesting Shropshire, an English mixture of blue and old cheddar, St. Agur from France, or Spanish Cabrales. "One of my favourite cheeses and it's always popular on a cheese board is Morbier," says Ceroni. He's referring to the beautiful semi-soft, grey cheese with a ribbon of vegetable ash through the middle. The taste? "It will knock your taste buds off the charts!" Ceroni also loves cheddar and recommends a board of cheddars from classic to funky, "to wow your guests!"
Brettingham, Mauke and Ceroni all agree on these important rules for your cheese platter. Keep strong cheeses away from subtle flavoured cheeses when placing them on the same board. For the best flavour, always serve your cheese at room temperature rather than straight from the fridge. A proper cheese knife is most useful and you really should try to use a different knife for each cheese. Lastly, label the cheeses so you can share the information about your cheese choices with your guests.
Today, most supermarkets have a good selection of cheeses, but if you want some expert guidance, these dedicated cheese shops are your best bet. 
Lynn Ogryzlo is a food, wine and travel writer, international award winning author and regular contributor to Look Local Magazine. She can be reached for questions or comments at
www.lynnogryzlo.ca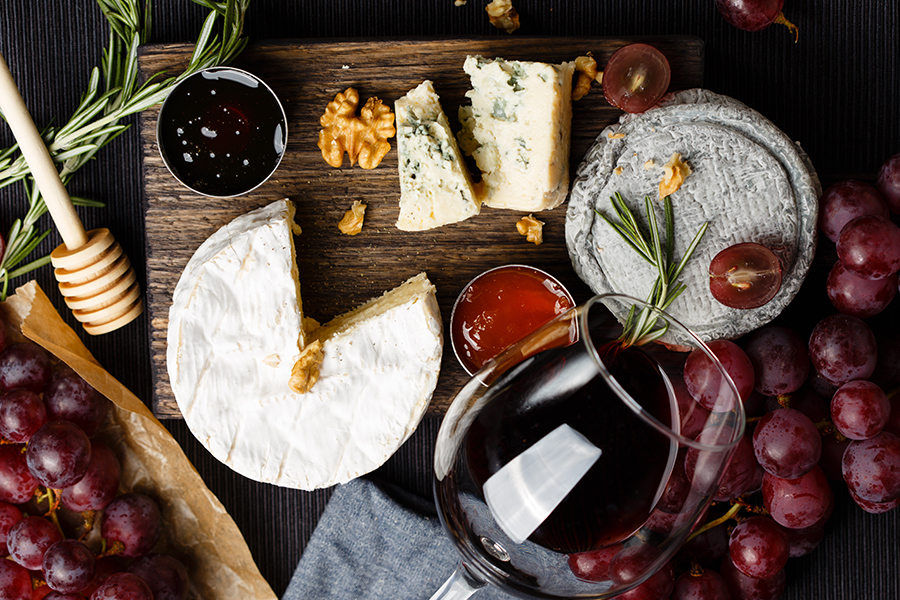 Local Links
The Grinning Gourmand, Burlington
grinninggourmand.com
Farmhouse Artisan Cheese, Oakville
farmhouseartisancheese.ca
Taste Marketeria, Oakville
tastemarketeria.ca
Denninger's, Burlington
denningers.com
Whole Foods Market, Oakville
wholefoodsmarket.com