Whether you're looking to darken your bedroom, create a bit of personal style, or bring some fashionable cohesiveness to a specific area, nowadays there are so many innovative and creative options to consider when it comes to window coverings. Gone are the days, we hope, when we simply thumbtack spare bedsheets over our windows in order to gain a few more hours of shut-eye.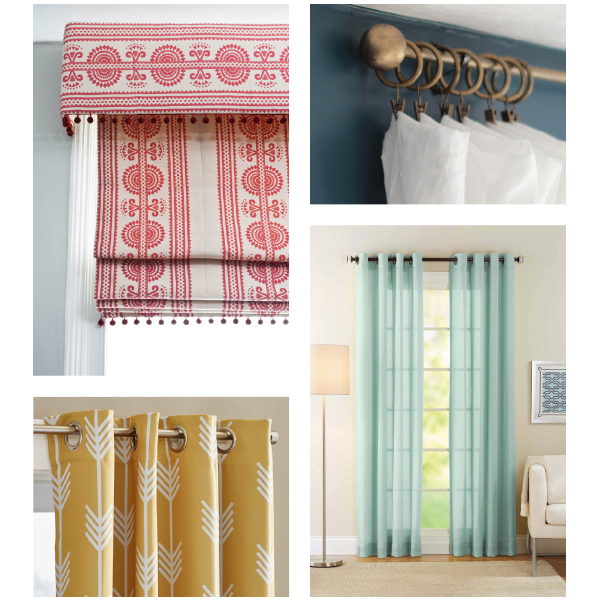 There are plenty of trends to consider — from classic to very modern — depending on what you're hoping to accomplish. "Drapery is always popular," says Nargis Taylor, a sales consultant with Shades of Home in Oakville. "From pinch pleats to wave drapes, there are lots of choices. And choosing decorative rods with rims will be sure to complete the overall look."
She also stresses the popularity of roller shades, especially in condo settings, which tend to have larger windows, as they are better at filtering out the sun and keeping a living space cool. As for the bedroom, "anything goes," depending on personal style and taste. You can go for shutters or a modern roman shade, or consider the popular top-down bottom-up, which allows you to manoeuvre the shade up and down the window, depending on the angle of the sun and how much privacy you desire. "Plantation shutters, measuring at 3.5 inches, larger than regular shutters, are very popular right now," says Taylor. All shutters are being paired with decorative side panels in a variety of coloured drapery to add style and flare.   
Power blinds and shades are also proving quite popular, adds Sasha Buceta at Blind Advantage in Burlington. The PowerView Motorization by Hunter Douglas enables the smart operation of window coverings with a wireless technology that allows you to operate your shades with a remote or your mobile device such as an iPad. "Everyone wants to get things done quickly and have it done right the first time," says Buceta. "The PowerView App lets you set up different shade positions at specific times, with individual windows, or entire rooms." It's truly a marvel of modern technology.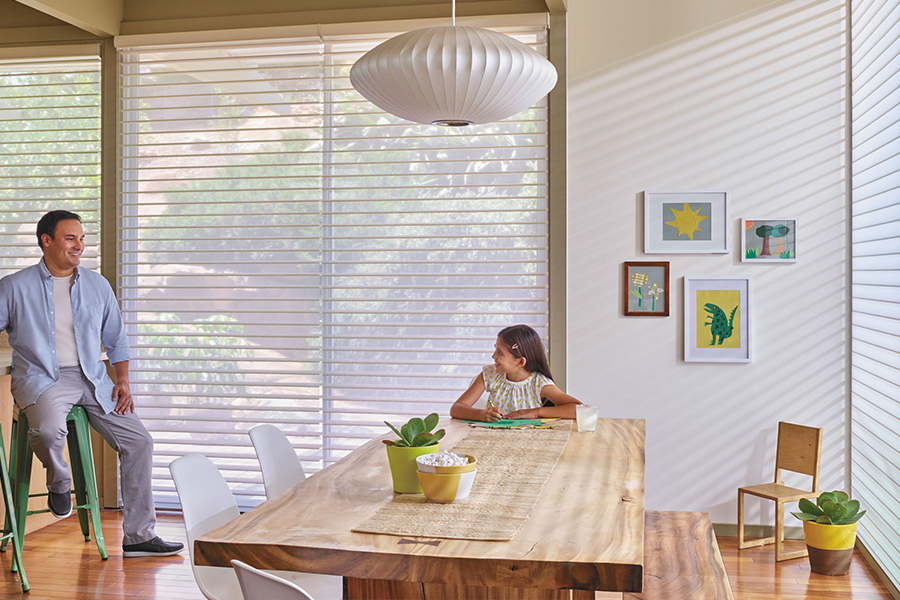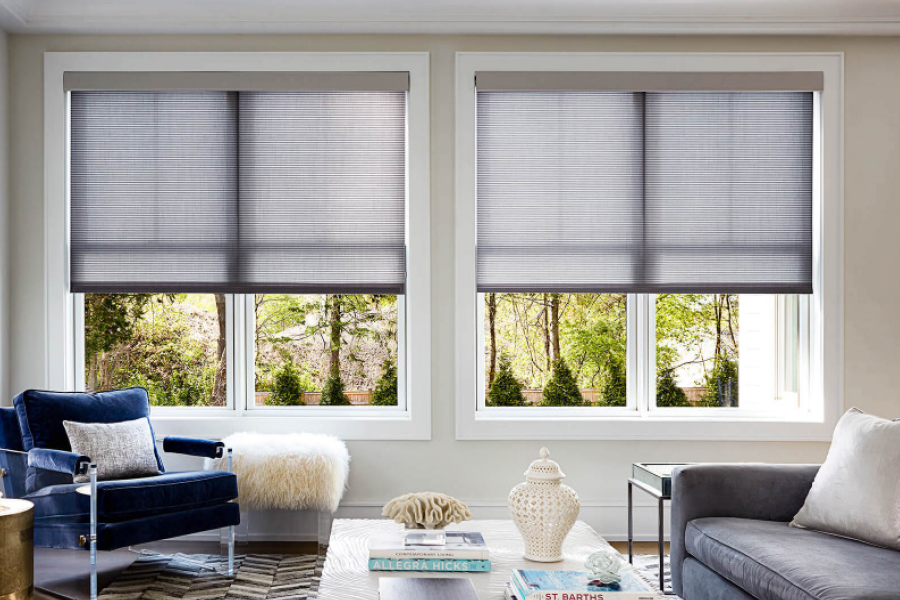 Sarah Love from PM WYRE is also excited about the marriage between technology and great design.  "The electronic blinds of yesterday worked well in contemporary and ultra-modern designs, but left everyone else out of the market".  She adds that there is automation available now for a huge selection of blind and shade options, the ability to choose custom fabrics and to even automate custom draperies.    
One of the newest window covering options is the Solera Shade, which combines the look of cellular and roman, resulting in elegance with an added dimension, says Buceta. She says that the vast array of window fashions available today allows the consumer to customize a personalized look while paying attention to functionality as well.
Drapes and fabrics always play an essential role, even in this age of technology, and Buceta stresses that a punch of colour in a space is always effective. A modern wave drape is a popular and sleek choice for patio doors especially. "Textures in geometrics or solid tone-on-tone fabric combined with decorative drapery hardware provide the finishing touch to pull all of the elements in the room together," says Buceta.
So even if you're sold on using your phone to control your window shades, don't forget about the classic and beautiful drapery additions that can finish off the décor in the room.
We may not think much about our windows until it's time to get some well-deserved slumber, but Taylor stresses the importance of choosing something stylish and long lasting, as well as pleasing to the eye, both inside and out. Lastly Taylor says, "Drapery may cost more depending on the size of the window, but it always
looks great."
Local Links
Blind Advantage, Burlington
blindadvantage.ca
Andersons, Burlington
andersoncarpetandhome.com
Shades of Home, Oakville
shadesofhome.ca
Fairhome, Burlington
fairhome.ca
Switch Studio, Oakville
switchstudio.ca
PM WYRE, Burlington
pmwyre.com