When I was growing up, it was a lot of fun to go Christmas shopping at our church's holiday bazaar with what little allowance or saved up yard work income I had. I liked being able to quietly and carefully browse each table of goods made by the crafty ladies in the community.
Today's holiday markets have evolved, and you can expect to find an amazing array of talent, offering everything from bath and beauty products, to home décor, and jewelry and accessories. At their core they still remain the same: likeminded people getting together to showcase their talents and their passion, and earn a little to pay the bills along the way. Why not find a more unique and sustainable way to shop for loved ones this year, and visit a local market, bazaar or craft market near you?
---
Grand Scale Markets 
For a full day escape, head west to Kitchener or east to The Distillery District in Toronto and spend the day immersed in all things seasonal.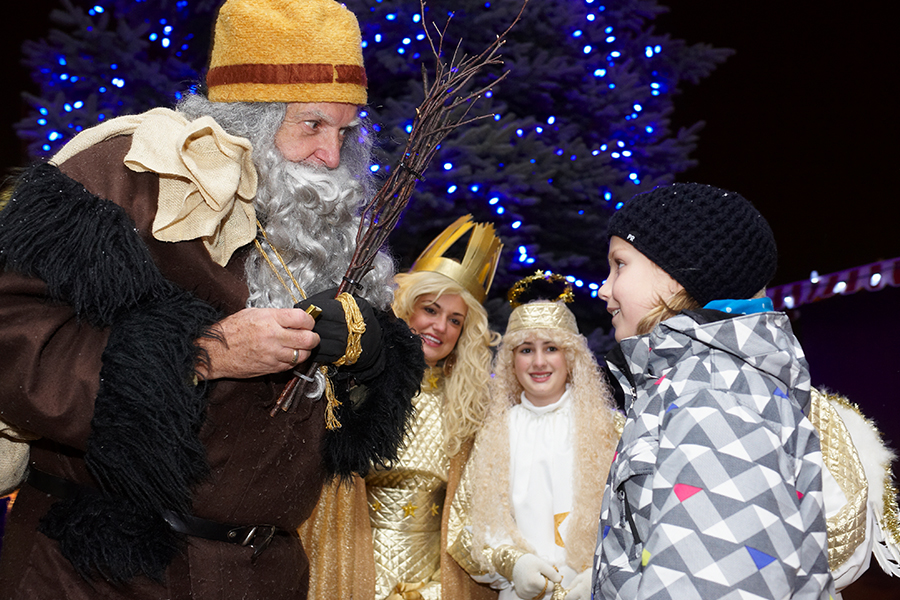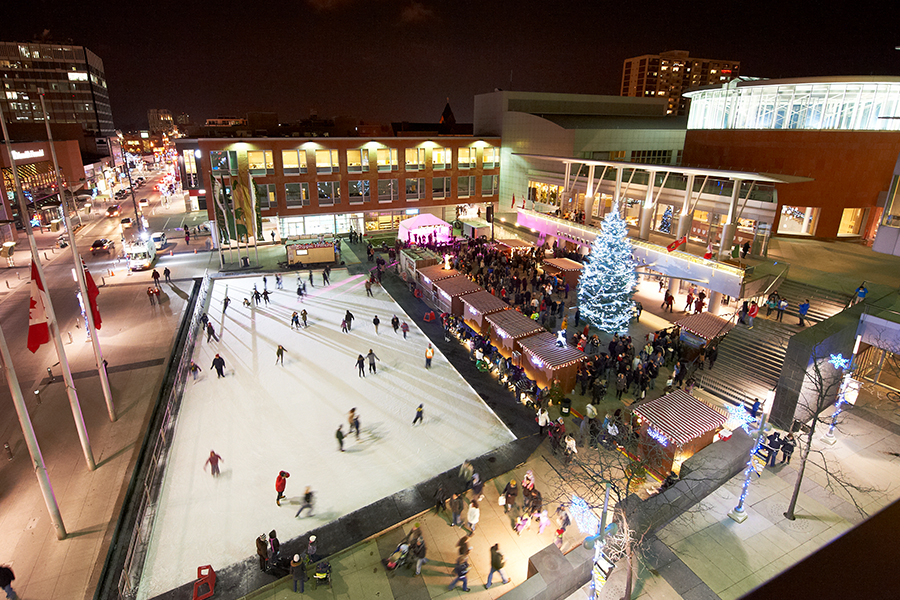 Christkindl Market |  Kitchener 
December 1-4
Kitchener is home to the largest and oldest German community in Canada, and for 20 years this market has come alive with German Christmas folklore. Meet Christkindl, her Angels, Knecht Ruprecht and Klaus the Organ Grinder. This is one of Ontario's must-visit events for everyone who loves getting into the Christmas spirit. There will be more than 70 vendors selling food and gifts, Christmas trees, wreaths and more. Live entertainment from 30 bands, choirs and dance troups will be performing on the outdoor stage. Be sure to visit the amazing "G" Scale Garden Railway too.
Kitchener City Hall
christkindl.ca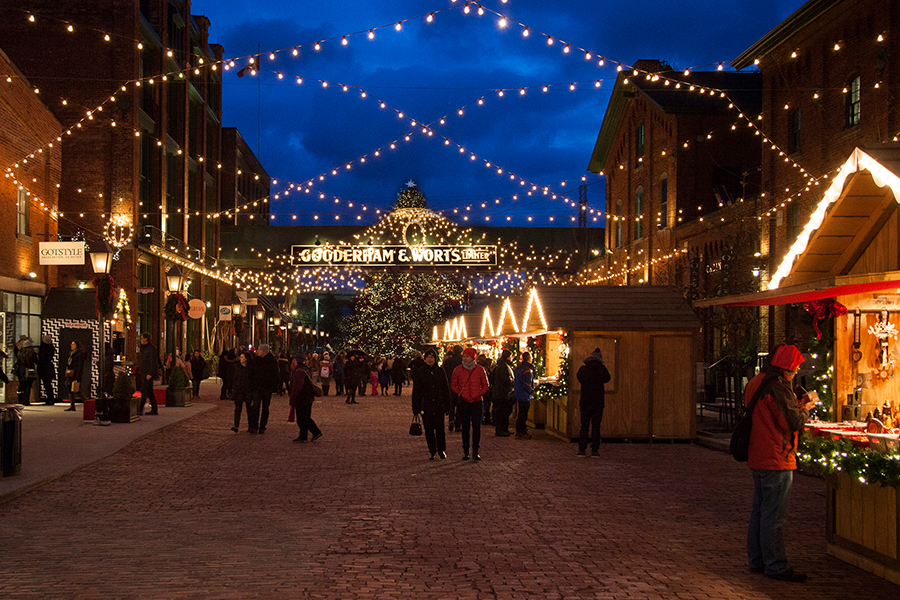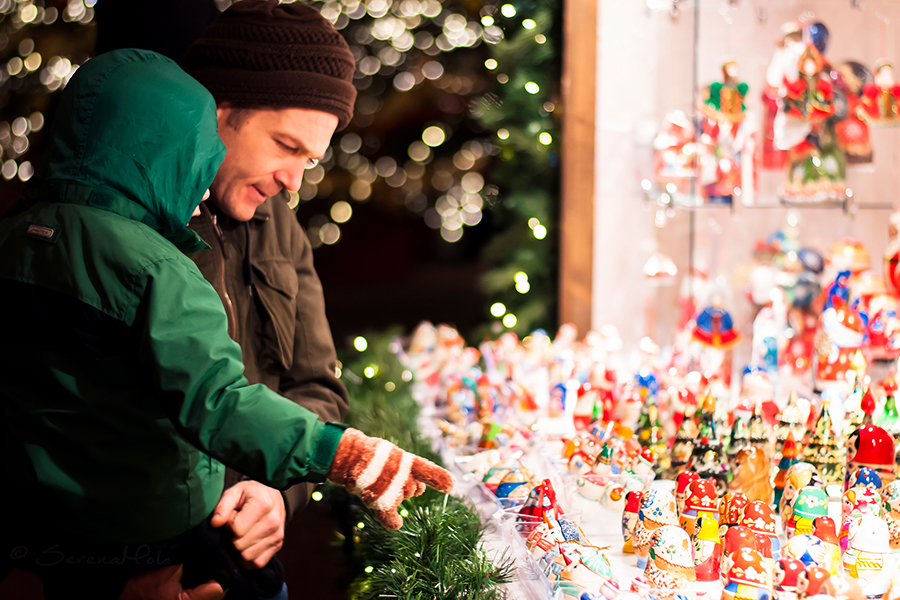 Toronto Christmas Market |  Toronto
December 18-22
Ranked as one of the top 10 holiday markets in the world, this event offers several days of merriment. The entire area is decorated and lit to the seasonal extreme – including the 52-foot blue spruce tree. Families can visit Santa's house and the family entertainment zone or take Distillery District walking tours. The main stage will offer over 350 free performances from award-winning singers, brass bands, cultural dancers, and carolers. When it's time to kick back after shopping and touring, enjoy one of the many heated Hospitality Lounges where you can sip on traditional Glühwein (mulled wine), many varieties of beer, and European Christmas cocktails.
The Distillery Disctrict, Toronto
torontochristmasmarket.com
---
Local Oakville & Burlington Markets
If you would rather browse some markets closer to home, try one of these.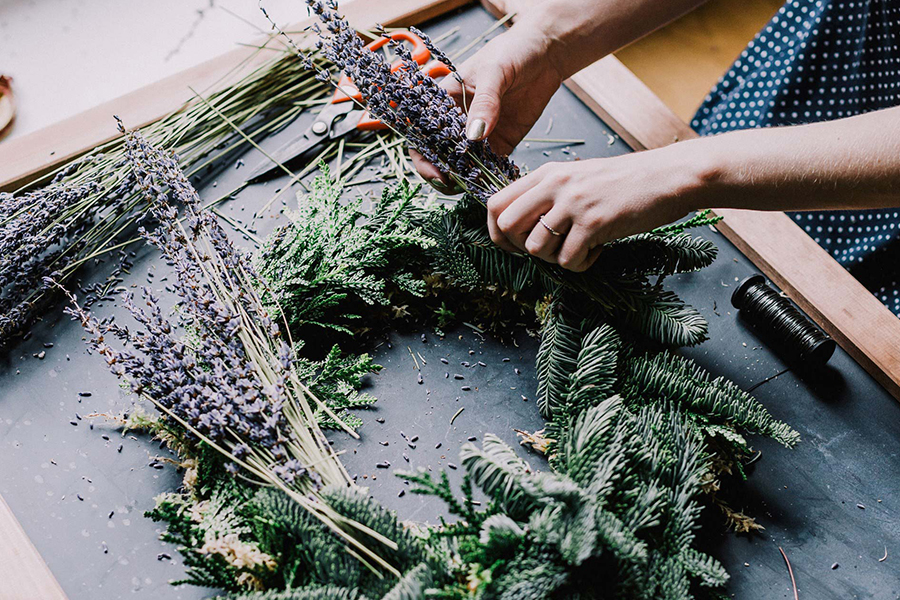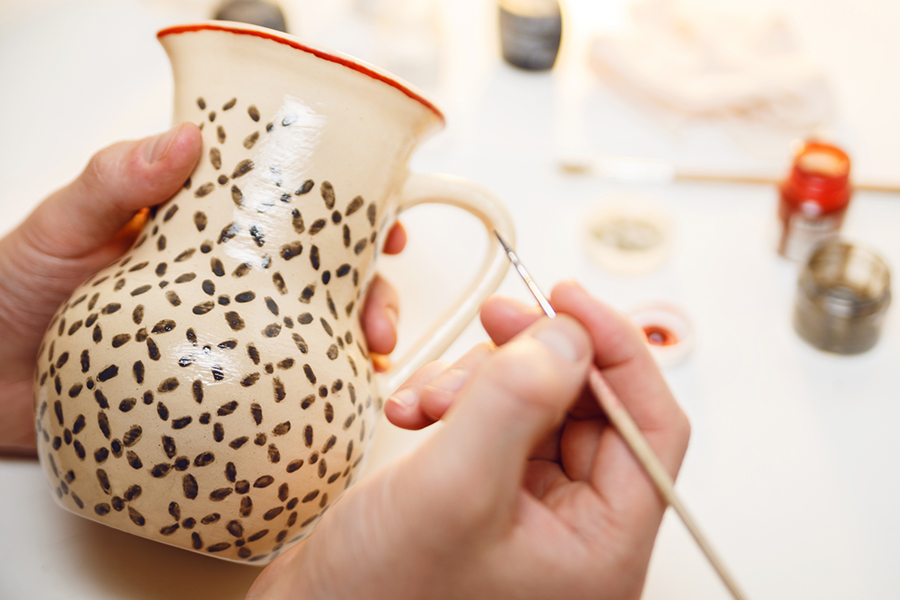 St. Luke's Christmas Market |  Burlington
November 19, 9am – 2pm
This historic church has seen many a holiday season – since 1834 in fact. Did you know Chief Joseph Brant donated the land for church use? His daughter, Elizabeth Kerr supported the founding of St. Luke's. This holiday sale offers lots of unique and local handcrafted items from home décor to food. Don't miss the Treasure Room, a market favourite for collectors.
St. Luke's Anglican Church,
1382 Ontario Street, Burlington
stlukesburlington.ca
Silver Bells Christmas Market  |  Oakville
November 27, 10am – 4pm
Now in its third year, this show offers lots of selection and ideas. Over 50 vendors including unique giftware, handcrafted items by local artisans, and delicious Ukrainian food for lunch or take-out. $5 admission (children under 12 are free).
St. Volodymyr Cultural Centre,
1280 Dundas Street West, Oakville
svccoakville.com
Handmade Christmas Market  |  Burlington
December 3, 10am -4pm
One of Burlington's newest churches, St. George will be hosting a one-day, curated craft show with 30 of the area's most talented artisans and their one-of-a-kind handmade gifts. Free swag bags for the first 50 families, children's art workshops, delicious food,
and more.  $2 admission. Children under 16 are free.
St. George's Church, 4691 Palladium Way, Burlington
handmadechristmasmarket.weebly.com
Makeology Merry Market |  Burlington
December 10, 11am -5pm
Another anticipated event from the folks at Makeology, this will be a small local market featuring 30+ vendors in Burlington's Art Gallery.
Art Gallery of Burlington,
1333 Lakeshore Road, Burlington
makeology.ca/merrymarket