You've probably heard of them — maybe your kids have attended parties there or you've attempted a virtual round or two online — but escape or puzzle room experiences are more than just fun and innovative birthday party ideas. They're also extremely popular with adults, encouraging friends and co-workers to plan and strategize together solving puzzles creatively, while socializing and enjoying a stimulating few hours away from the stresses of work and daily life.
Designed to employ a variety of senses while promoting co-operation and teambuilding, escape rooms provide a series of clues and puzzles that you and your teammates will need to solve during a set time limit in order to "escape." Sounds challenging? It is, but it's also highly entertaining and an experience that will engage you immediately. "It's an extremely interactive and popular experience with adults," says Emily Kowalczyk of Exit Strategy, located in Burlington. "Cell phones are not permitted while playing, which forces participants to really focus on the task at hand."
Different exit room companies offer a variety of uniquely themed rooms of varying levels of difficulty, so if you've solved one, there are always more to try. For example, Exit Strategy has Prison Break, Jewel Thief Mystery and Tiki Curse, which take between 45 minutes to an hour to play. "Communication is key," says Kowalczyk, "which is why these experiences have become popular with businesses that want to promote team building for their employees."
Originally from Japan, escape rooms are now a popular entertainment experience across Ontario, designed to accommodate between two and 20 players at a time, with analytical thinking skills and logical thought patterns being challenged and utilized in ways many of us are not generally familiar with. If you're worried about the overall concept — or the name — rest assured: you don't have to be extremely athletic to participate, and no, you're not actually locked in the room. You can "escape" at any time if needed. But, once you're in, you'll probably feel compelled to solve the puzzle with your friends or co-workers, because it's just that much fun.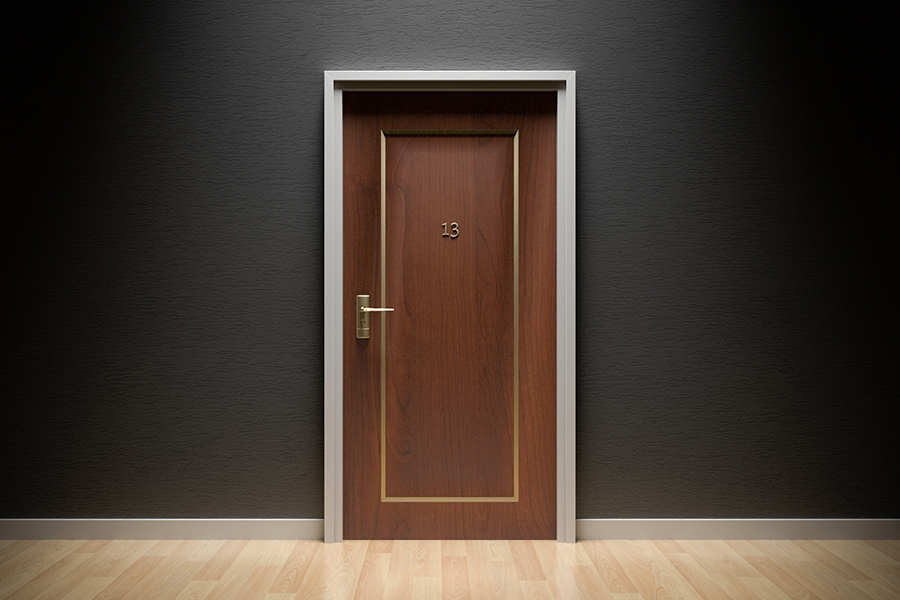 You'll begin your adventure by hearing a story, generally concerning a death or murder or who-done-it, which sets the tone for the puzzle solving. Depending on the level of difficulty you choose, you may receive only a few clues or hints to help you, or unlimited ones until your puzzle is solved.
Playing on the current "Walking Dead" trend, Oakville's Narrow Escape's most popular room is the Zombie Apocalypse, which can accommodate up to 12 players. You can test your meddle in their Claustrophobia room (which only fits two to four in total darkness) or the Baker Street Mystery. "They're for anybody who likes to play games or puzzles or try something fun and different," says owner, Tiffany Bell. "All of our rooms touch on different things: some involve math, some have problem solving, others incorporate search and find aspects."  The environment can play on one's fears and phobias but all in good fun. "It's that little bit of fear that pushes the adrenaline."
James Foley, owner of Mission Possible Escape Rooms in Burlington personally created, designed and built every game in his facility, making all the puzzles and atmosphere unique. Rooms include Pirate Captive, Mafia Madness, Escape from the Bronx and Bounty Hunter Gone Rogue. "It's so different from anything else to do," he says. "Whether it's a family outing, birthday, team building experience or part of a night out, people enjoy testing their skills as a group." Whether you're seven or 70-years old, Foley says his rooms require a little bit of everything: teamwork, communication, problem solving and a bit of dexterity, all in a family-friendly environment. "It's very spacious, well lit and not at all scary. I felt most people would enjoy the spaciousness while being entertained."
Other rooms include Blackbeard's Brig, astronaut-themed Cypherspace and DaVinci's office, found at Burlington's Confundrum. "We offer experiences for all ages, from eight to 80," says Andrew Sturridge, one of the owners at Mississauga's Escape From the 6. No cell phones allowed in these rooms – you have to work together as a team to solve the intriguing puzzles. "Phones won't help you win the game, so there's no need for them," he says. "This is great for corporate team building because you have to live in the moment. It's physical and mental."
So, if you're looking for a fun way to pass the time that will also encourage thinking outside the box, improving overall personal efficiency and creative problem solving, escape rooms might be a way to "escape" from the routine of daily life. "Escape room experiences are not only really addictive," assures Sturridge, "but a lot of fun, too."
by  Allison Dempsey
Local Links
Exit Strategy, Burlington
exitstrategycanada.ca
Confundrum Escape Rooms, Burlington
confundrumescaperooms.com
Mission Possible Escape Rooms, Burlington
missionpossibleescaperooms.com
Escape from the 6, Mississauga
escapefromthe6.com
Narrow Escape, Oakville
narrowescape.ca