When Donald Belovich co-founded the Oakville chapter of 100 Guys Who Care, his goal was to create an avenue to help local charities. He and co-founder, Amir Gorgi had heard about the "100 Who Care" groups which started in 2006 with a group of women in the U.S. The concept was simple – bring 100 people or more together four times a year and each person contributes $100 per meeting, thereby raising $10,000 per meeting. Members then make short pitches for the Halton charity of their choice and the group votes on which one to help.
It's the simple concept that has made the groups such a success and the reason why, in Canada alone, there are now more than 400 groups of men, women and children using the name.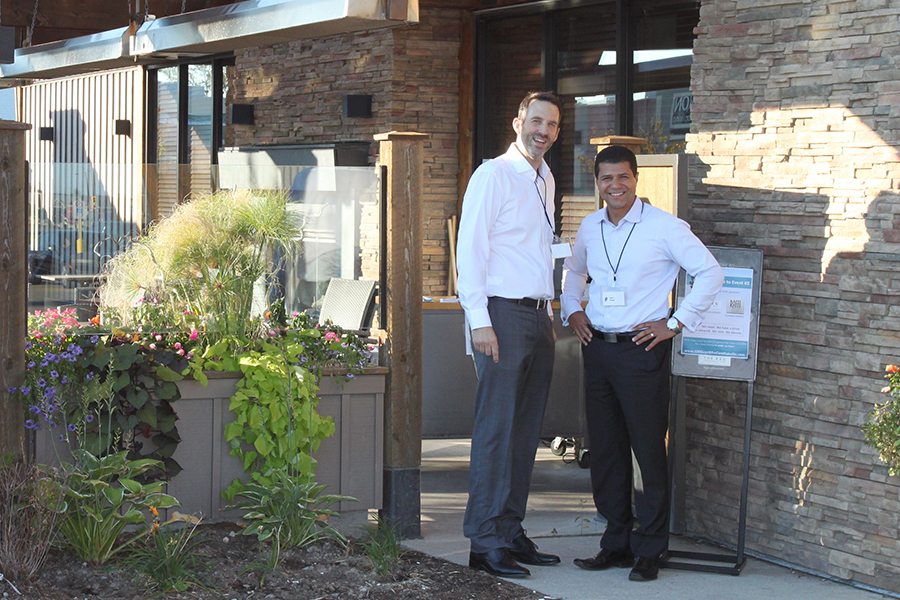 "We didn't invent the idea but we did take the basic idea and make it our own," said Belovich, who is a Partner at the Stikeman Elliott law firm in Toronto. He and Gorgi, a Finance Executive at TD Bank, say they value helping local charities as well as bringing local business people together to network. In the 18 months since they came together, they've raised more than $92,000 and helped six groups. "It's been a knock-out success," says Belovich. "We've really hit our mark." 
The unexpected benefit of being part of the group, says Belovich, is that he's learned so much more about his own community. "We live in Oakville, which is well-to-do, and where you think everyone's doing fine, but when you start to peel back the onion you learn that there are all these charities out there and some of them are small and struggling and could really use the $10,000," he says. With so many charities competing for donations, Belovich says, "This is a more personal way of giving and we find out so much more about the charity and the people behind it."
One of their first recipients was Grace House, which provides support and shelter for adults with a psychological, psychiatric, emotional, social or moderate physical problem. The Guys showed up at the agency's door and surprised them with a donation for $14,700. Once they engage with a charity, they often find out about other things they need. "We pass the hat and raise a few more bucks for them," says Belovich. Grace House was the recipient of that "pass the hat" cash when the group bought them a washer and dryer and 20 new mattresses. When a neighbour had a snow blower to give away, Belovich passed it along to Grace House.
Other charities that have been recipients are Home Sweet Hope, which provides long-term housing to single parent families facing homelessness ($13,700); Kerr Street Mission ($15,700); Halton Women's Place ($16,100); Lighthouse Program for Grieving Children ($17,100), and Food4Kids which provides healthy food to low-income elementary students every Friday ($15,500).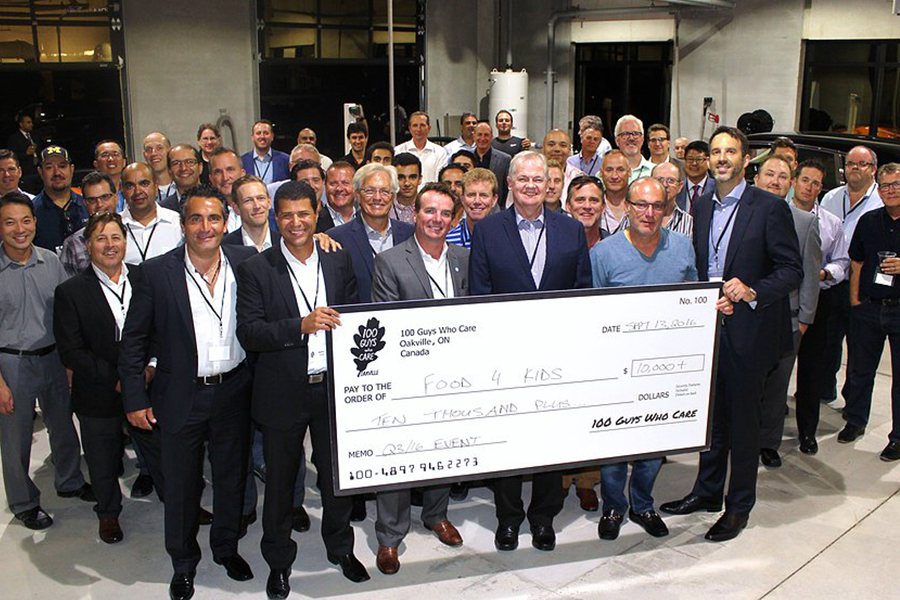 The 100 Guys group has now grown to more than 150. Most are in the 30 to 50 age range and include doctors, lawyers, homebuilders, investment bankers, and real estate agents. "There are all sorts of benefits from this. We get to engage with all these people and sometimes it's not just about donating money but opening doors for them," says Belovich, noting some members have gone on to participate in other activities. For example, this year some did the annual Walk a Mile in her Shoes event, in which men parade around in red high heels at a sponsored walk and raise money for domestic violence programs.
The biggest reward of being in the 100 Guys group, said Belovich, is seeing how much their donations are appreciated. With Home Sweet Hope, the group had just moved into a new space and needed a ton of help. "It's a feel good experience. You learn about the community, you get tax receipts and you get to network with all these like-minded professionals. It's a win-win from
everybody's perspective." 
by  Denise Davy

Local Link
100 Guys Who Care Oakville
100guyswhocareoakville.com