It's one of the most beautiful times of the year in Downtown Oakville, with horse drawn carriages meandering down the streets, Santa hosting his annual meet and greet on weekends, and, of course, the beautifully decorated 45 foot tree in Towne Square. If you're looking to get into the Christmas spirit, look no further than Downtown Oakville!
To help showcase what's on offer, the Downtown Oakville BIA have put together their annual Christmas Guide. Packed with useful information on events, great gift ideas, and an updated restaurant listing and map of all the amazing gastronomy available, it is a must read!
Check out the Downtown Oakville Christmas Guide by clicking on the cover below.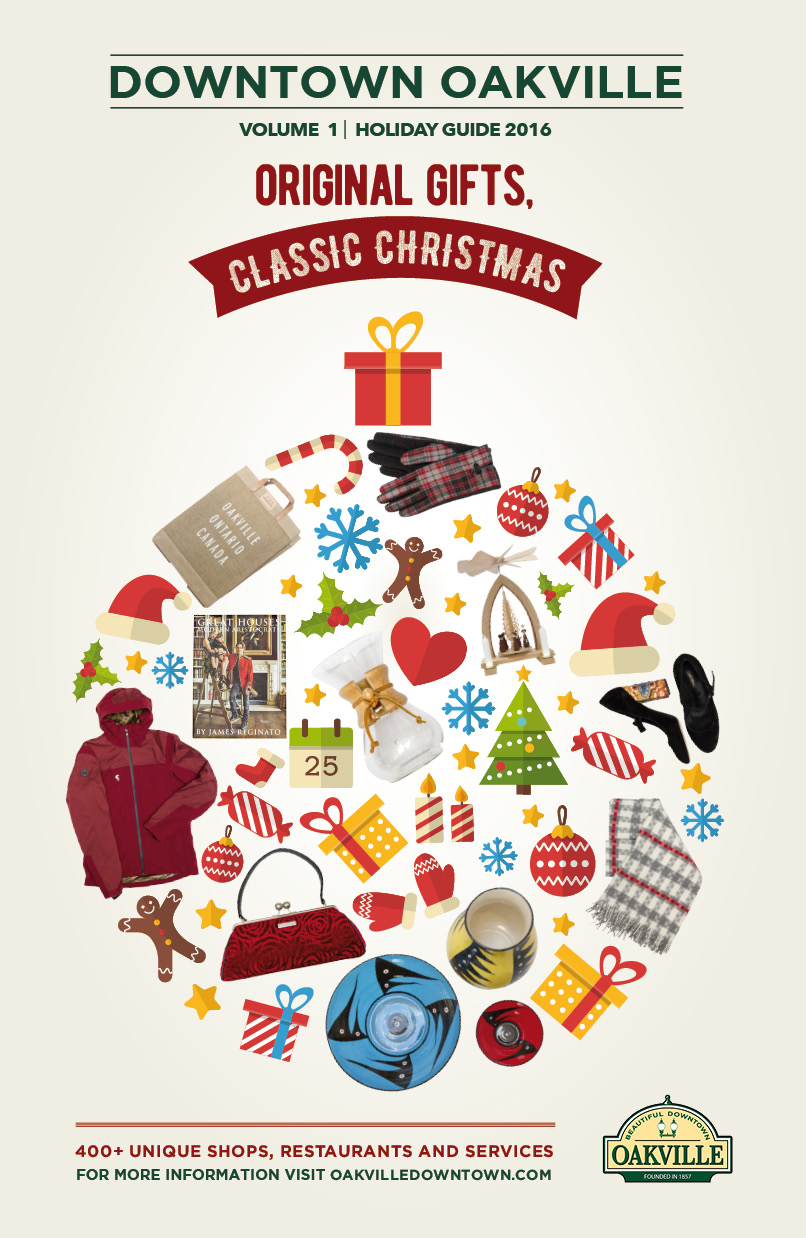 Save