What champagne is to France, so icewine is to Ontario. There is no other place in the world with the conditions that encourage the production of such a luscious and decadent drink. Produced from grapes naturally frozen on the vine, the sweet nectar is vinified into traditional icewine. There are sparkling and oak-aged versions with styles that range from complex to simply sophisticated. Icewine is made predominantly from Vidal, Riesling and cabernet franc grape varieties, but you will also find some less common versions made from gewürztraminer and chardonnay.
No one will deny that in the making of icewine, Inniskillin Winery was the icebreaker, especially after they won the prestigious Grand Prix d'Honneur at Vinexpo in Bordeaux, France for their icewine in 1989. It was this single event that made the world take notice and Canadian icewine has enjoyed a place on the world stage ever since.
If you love food and wine and are unfamiliar with icewine, you definitely have some wine tasting to tend to. Icewine has a magical balance of acidity and sweetness giving it a texture that is surprisingly elegant. One sip immediately reveals its extraordinary appeal. On the palate it begins with a mouthful of nectarine, apricot and pineapple flavours layered with the added richness of lychee and honey.
With all of these remarkable attributes, the question has always been how to enjoy it, and what foods should you pair it with? It's a bizarre question to ask of any wine isn't it? Unfortunately, icewine often confuses traditional wine drinkers, perhaps because of its price, or the fact that it is so different from other table wines. That's a pity, because icewine is one of the world's most diverse wines and it is suitable for pairing with many foods.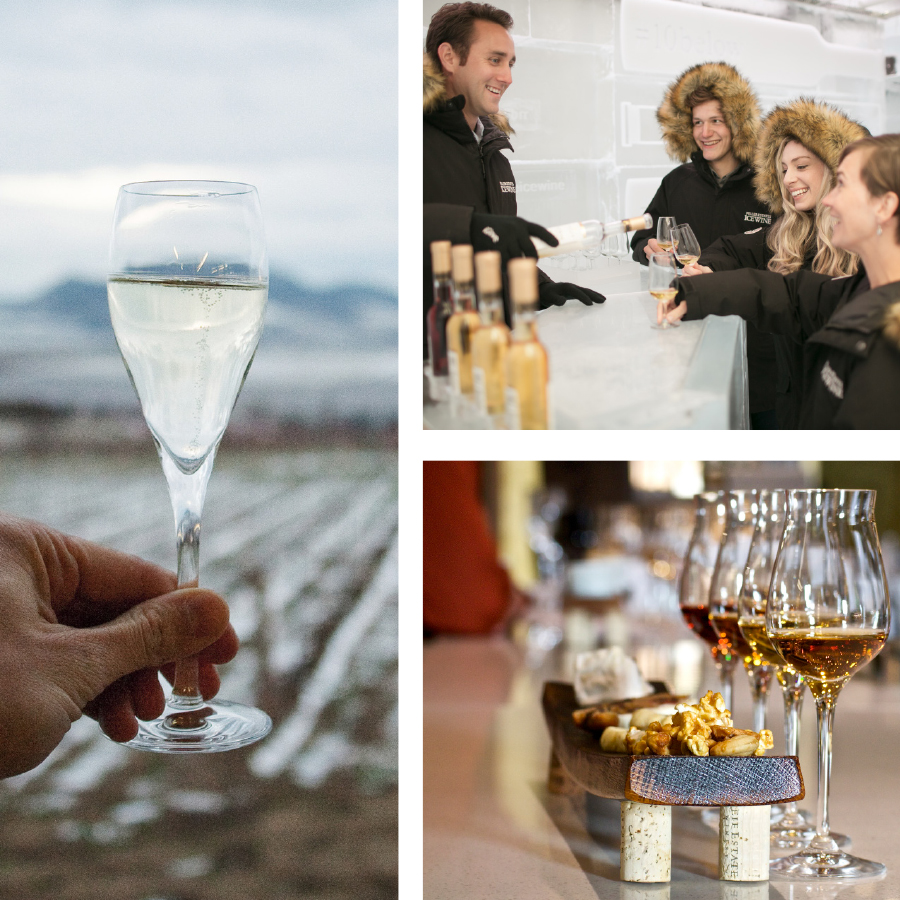 You can enjoy it with something as simple as a pear or a wedge of aged cheese. Try it with a simple custard and fruit tart, a warm cheese soufflé or a cream of cauliflower soup. In all of these examples, icewine's acidity cuts through the richness of the cream giving a lighter more integrated effect on the palate.
On the savoury side, lamb and icewine are amazing partners, especially when the lamb is served with peach chutney. If you're skeptical about marrying icewine with meat, bear in mind that its balance of ripe fruit flavours, acidity, and honey-like richness makes it the least cloying of all desert wines. This means that it goes well with a wide variety of fuller foods like lamb and duck. The French know this well, enjoying Sauterne with Duck a L'Orange or Rack of Lamb with Fig-Port Sauce. In Ontario, many substitute icewine for classic wines like port and sauterne because of its hefty concentration of tannins (masked by the sweetness) that allow it to carry its weight with rich, meaty foods.
Ice8ine can also be used as a cooking ingredient. Try spilling some into a dressing for mango salad or a marinade for pork. Grilling meats that have been marinated in icewine will result in a crispier and tastier caramelized finish.
If you're an adventurous wine drinker and want to explore the world of diverse icewines, you're not too late. Icewine's harvest is in January! In the heart of Niagara from January 13th to 29th, there will be picking and crushing, drinking and eating, sipping and celebrating – and everyone is invited. So dress warm and get out to taste and get inspired about icewine – like an Ontario wine drinker should!
by Lynn Ogryzlo
Lynn Ogryzlo is a food, wine and travel writer, international award winning author and regular contributor to Look Local Magazine. She can be reached for questions or comments at www.lynnogryzlo.ca.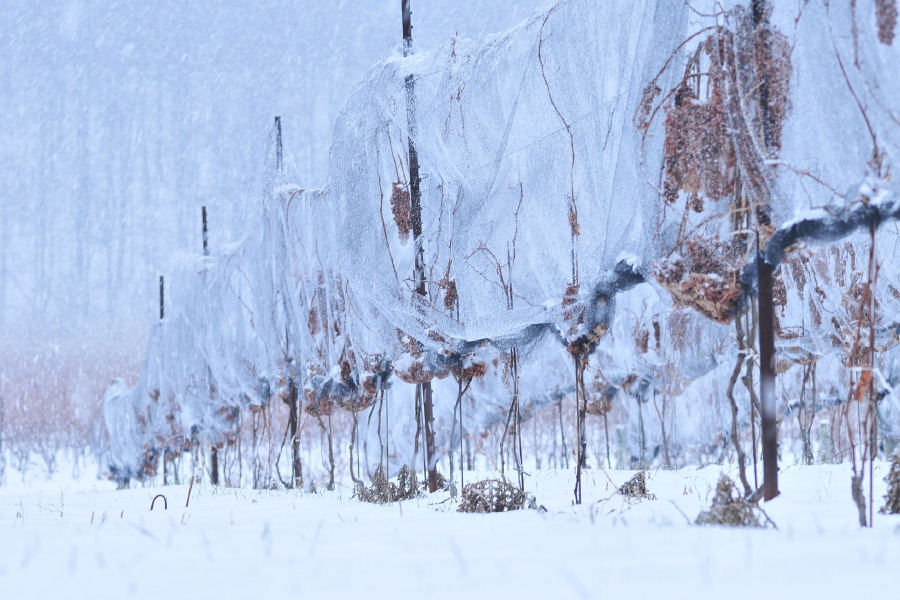 Local Links
Inniskilln, Niagara
inniskillin.com 
VQA Ontario
vqaontario.ca
Niagara Icewine Festival
niagarawinefestival.com

The Ice House Winery,  Niagara-on-the-Lake
theicehouse.ca

Peller Estates, Niagara-On-The-Lake
peller.com
Trius Winery, Niagara-on-the-Lake
triuswines.com

Joseph's Estate Wines, Niagara-on-the-Lake
josephsestatewines.com