On July 1st, both Oakville and Burlington will be marking our nation's birthday with a flourish of fireworks to light the night's sky. See what's happening on Canada Day this year.
Calling All Volunteers!
Both the City of Burlington and Town of Oakville need volunteers to make great community events like these happen. To volunteer in Oakville, fill in and send the application form (link on the Canada Day event page) to events@oavkille.ca . If you're interested in volunteering in Burlington, visit burlington.ca/volunteeratanevent to learn more about specific events.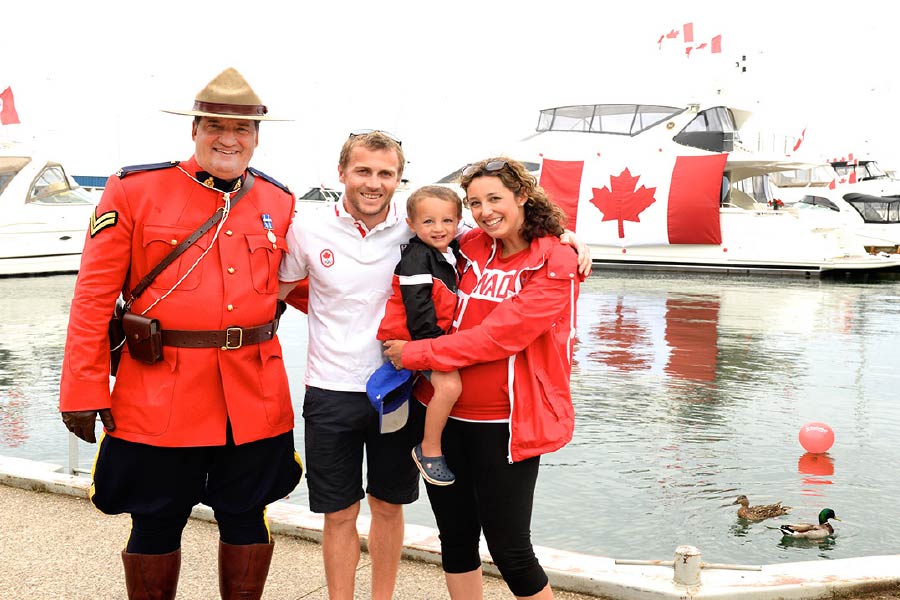 BRONTE
Sunday, July 1,  6-11pm
Oakville's 2018 Canada Day celebration returns to Bronte Heritage Waterfront Park!
New for this year, the celebration will be an evening event with a finale of fireworks (weather permitting). Live entertainment, family activities, music and food trucks will start in the park at 6pm. Bring a chair and a blanket and get ready to celebrate!
Free shuttle bus service will
run to and from Bronte GO station to Bronte Heritage Waterfront Park.
oakville.ca/events/canada-day
BURLINGTON
Sunday, July 1,  12-10pm
Spencer Smith Park, 1400 Lakeshore Rd.
Burlington's Canada Day is awarded as one of the Top 100 Festivals by Festivals and Events Ontario!
There will be lots of live entertainment and activities for the whole family throughout the day as well as a marketplace with various vendors offering items for sale. A full lineup of entertainment and shuttle bus information is posted online.
burlington.ca/canadaday
Stage Entertainment Schedule:
Noon   Opening Ceremonies   with Burlington Teen Tour Band
1pm   Karen Thornton
2pm   Melissa Bel
3pm   Mount Farewell
4:30pm   Symphony on the Bay
5:30pm   Hockey Circus Show
6:30pm   Felicia McMinn
7:30pm   Hockey Circus Show
8:30pm   Johannes Linstead
10pm   Fireworks presented by BUNZL Canada