…Albert Valentine is the chef and owner of The Hood restaurant in Downtown Burlington's Village Square. We sat down and asked him a few questions about his restaurant and his food.
Where did you learn to cook?
For the most part, I am self taught. I firmly believe that food is a form of expression, and the beautiful thing about the culinary arts is that the sky is the limit.
Where do you source your ingredients?
I source my meats here in Burlington and vegetables from a local Ontario farm. The rest of the ingredients I get from the supermarket – it really depends on the features or specials that I play around with.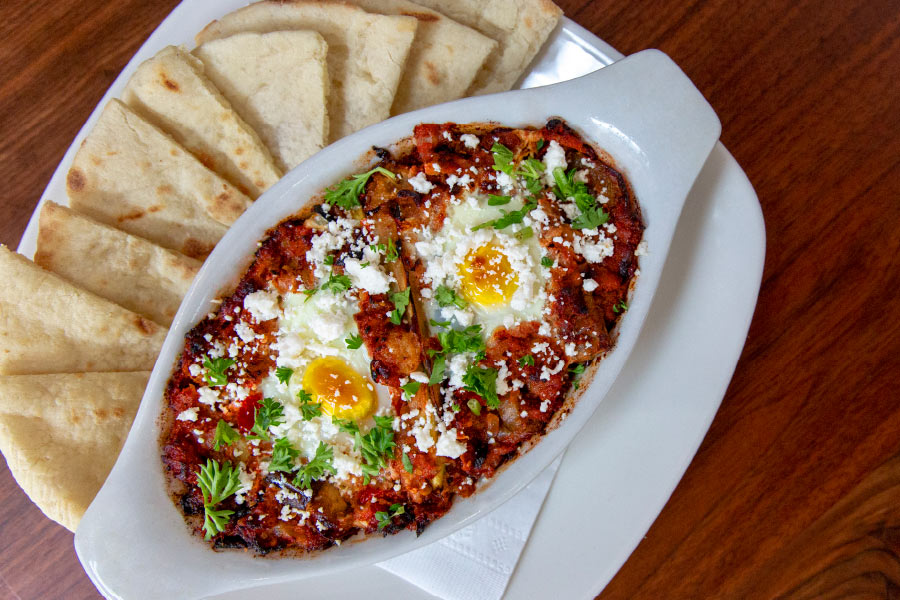 How would you describe the food at The Hood?
The food at the hood is my take on a fusion Mediterranean. The cuisine and atmosphere is bistro style with a relaxed vibe. Every week is a new culinary journey with new experiments and unique twists on the menu.
What's your favourite dish on the menu?
My favourite dish on the menu is the Mix Grill, simply because of the flavours. It's also huge, delicious and a crowd favourite. I love seeing my customers face when the dish lands on the table.
Where do you look for inspiration?
A lot of my inspiration comes from my father and from my research/experimentation. With every dish I make, my father is the first one to try, and he lets me know if it's a winner or not. As cliche as it sounds, late nights in the kitchen are a form of meditation and it's just down right fun.
Describe the vibe at The Hood?
The vibe is European, fizzy bistro style. We are always there with open arms and tasty food.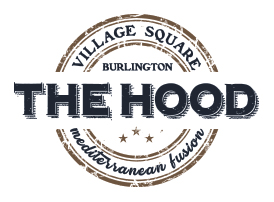 The Hood
2049 Pine St., Burlington – Village Square. Behind Son of a Peach Pizza
thehoodrestaurant.ca