Written By: Kristen Psihogios
Silvia Plath had it right: "There must be quite a few things a long hot bath won't cure, but I don't know many of them." From ancient bathhouses to modern-day tubs, a warm bath has always been the ultimate way to relax after a long day.  
If you're looking to update your bathroom, the right bathtub could be a showstopper in your renovation. Bathrooms are quickly becoming an in-home design statement, no longer designed solely on function. By selecting the perfect tub, you can transform your bathroom into a meditative, spa-like retreat – the perfect escape from day-to-day stress.
Types of Tubs
Determining which bathtub to use depends largely on your space. Finding a style that suits your needs and works with the footprint of your bathroom can be difficult.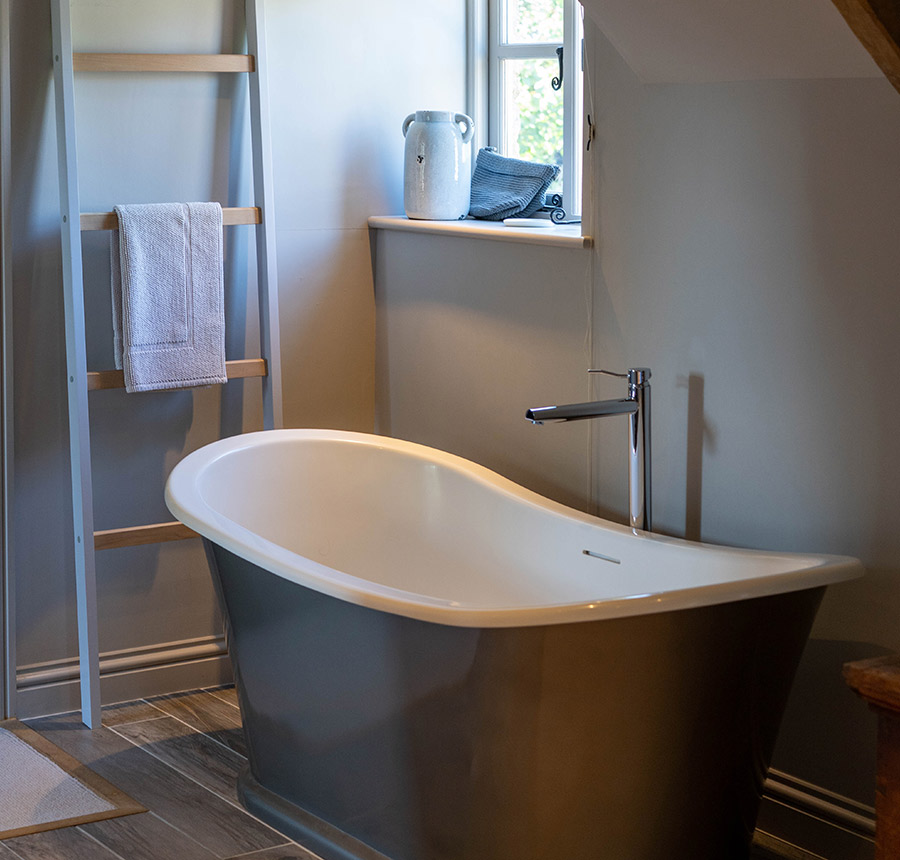 An acrylic alcove tub and shower combination (with three sides enclosed by a wall) is the most common type of bathtub — primarily because it makes use of compact bathroom space. They're also a great choice for people that need assistance getting in and out of a tub (since it offers the option of a safety handrail). Typically, in the past, this type of tub was shorter and shallower. Thankfully, if you still want a luxurious bath experience but need to work within tight quarters, many bath producers are beginning to make deeper, longer soaker tubs in an alcove style.
Drop-in tubs are usually acrylic baths that are literally "dropped in" a framework and hidden by a built-in surround (which is then covered in tile or cabinetry). This surround is usually custom-made, so bear that in mind when factoring in cost. Drop-ins offer the luxury of a freestanding bathtub but are more space-efficient and easier to clean. An under-mount is also a drop-in style tub but is usually placed at floor level. These often have many luxurious features such as built-in therapeutic lighting or jets, which truly add to that spa-like atmosphere. 
Freestanding tubs, while less practical, are extremely popular, especially in master bedrooms. They are the epitome of extravagance in a bathroom since they take up so much space. Their elegant shape allows them to be placed anywhere in the room without being an eyesore, and their modern sleek lines look good with all finishes. Freestanding clawfoot tubs add an air of tradition and a bit of vintage romanticism. Like all freestanding baths, they can be positioned beneath a window for a soak with a view. Another bonus of freestanding tubs: you can place the faucet in the middle of the tub if you intend on sharing the space. One word of caution, however: clawfoot tubs are often made of cast iron and are extremely heavy. Also, they can lose heat more quickly than an acrylic tub. Consult an engineer before tub selection and installation.
Fixtures
While the bathtub is the main event, fixtures and hardware can amplify your design. Whether you save or splurge, it's always a good idea to visit a showroom to explore your options and speak with a professional. 
 "There is a definite interest in gold and brass materials, as well as matte black hardware," says Gene Duterte from Muti Kitchen and Bath in Oakville. "Minimal design is one trend we are seeing in the modern bathroom aesthetic, and a lot of the hardware — no matter the material — reflects that with their clean shapes." While there is a resurgence toward the gold and brass of the '90s, Duterte insists that chrome and brushed nickel will always be on-trend since their finishes are so versatile and timeless. 
In an alcove bathtub, using exposed hardware to accentuate the bathtub and shower tiles gives it a bold elegance. With freestanding bathtubs, you can choose between wall-mounted or freestanding fixtures. Choose a style of faucet that mirrors the tub style, for instance, a clawfoot tub would look beautiful with a vintage style faucet and shower spray handle. 
With so much variety in all budgets, fixtures can be the finishing touch on your bathtub design.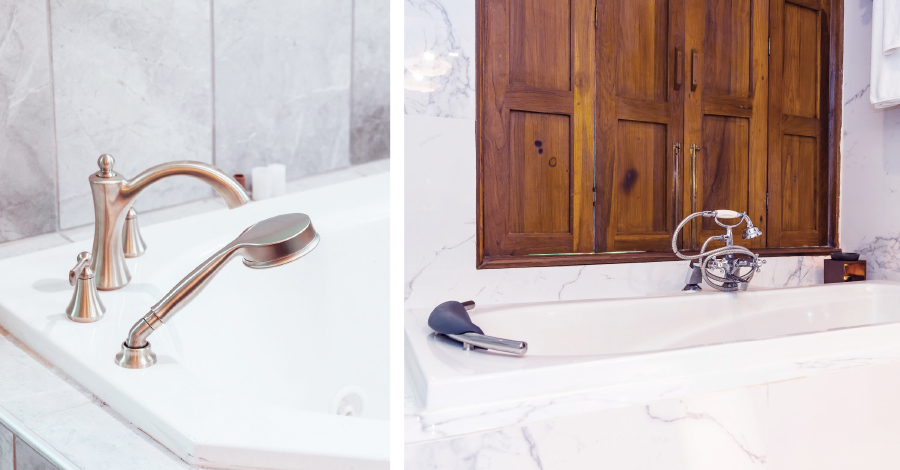 Local Links: