Written By: Anneliese Lawton
Birthdays are special. And when it comes to celebrating a birthday, there isn't a more monumental way than a birthday party. Over the last year, the traditional birthday has taken a creative twist. From decorated lawns, birthday car parades, and even Zoom parties – there have been plenty of original ideas to share the love with those we love on their big day. However, when it comes to the little ones in our lives, it's not always easy for them to understand why they're blowing out their candles in front of a computer rather than in a bowling alley. 
But thanks to some clever and innovative businesses, virtual birthdays can be more fun than ever! Here are some of our favourite ways to celebrate:
Take-Home Activities from Chickadee Kids Co.
When Nathan turned 6 in January, there was only one thing he wanted – a dino-party – and mom, Lisa, knew just what to do. As the owner of Chickadee Kids Co., Burlington's family toy store, she had access to a variety of toys and activities to help his dream come to life. Lisa created "birthday bags" for friends and family to pick-up and take home the day of the party. In the bags, she included a dig-it-up dino egg to excavate during the call and all of the ingredients to make dinosaur snot (aka slime). Lisa started the party with dinosaur trivia cards and walked the kids through each step of the party together. "When we excavated the eggs together, the kids got so excited to show each other the dinosaur they had found in their eggs. It was really fun and felt like we were all together." Chickadee Kids Co. has everything from dolls and spaceships to books and loot bags – and Lisa is there to make recommendations and bring your party to fruition every step of the way.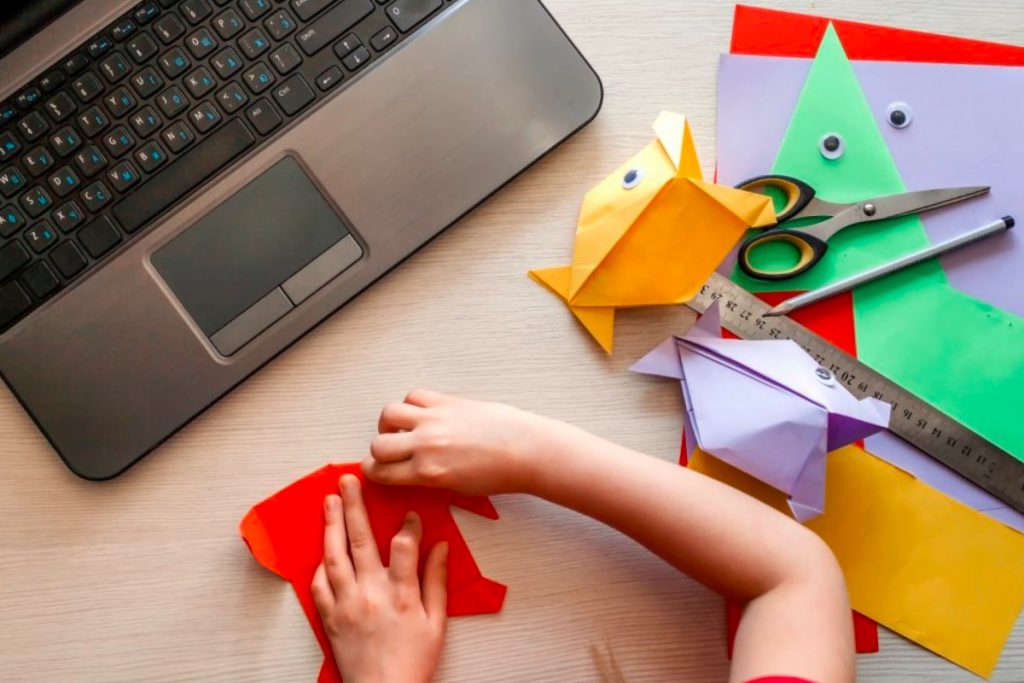 Get Active with My Gym
My Gym LIVE brings exciting, customized birthday parties to your home, living room, or backyard. Kids will have loads of fun as they dance, play games, party, and make memories together with LIVE entertainment delivered by an energetic My Gym Party Specialist! Depending on the age of your child, your party will feature captivating activities, games, puppets, songs, and more! Perfect for ages 1-10 years.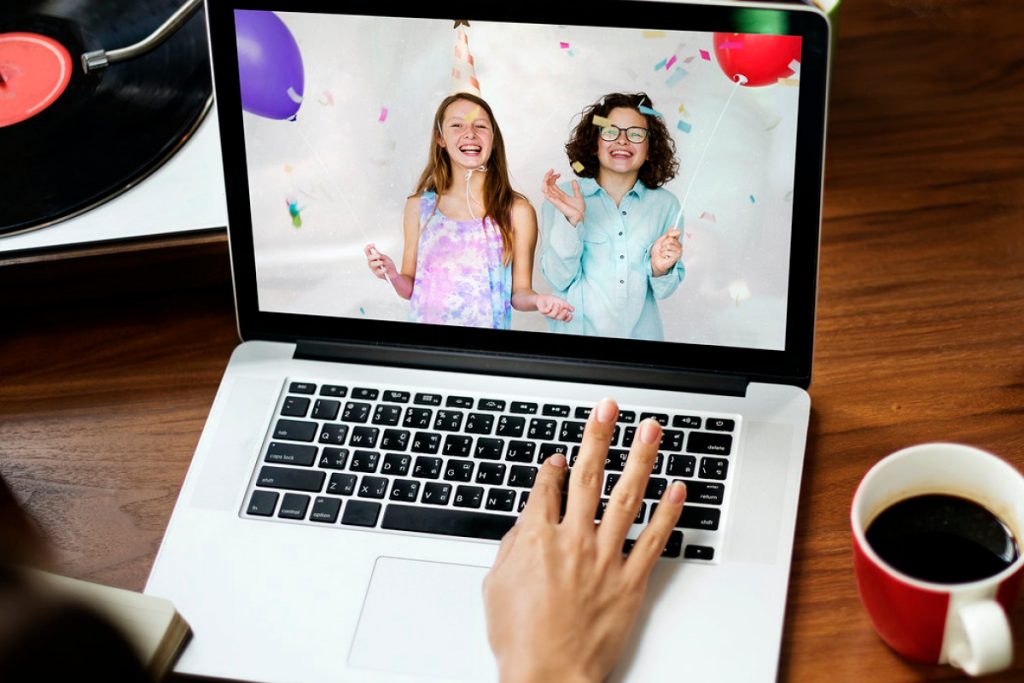 Lego Themed Birthday with Snapology
If you're looking for a unique way to celebrate your child's birthday, Snapology has a ton of options! This hands-on experience is great for kids who love to tinker and build. Perfect for ages 1 to 14, Snapology engages children using LEGO bricks, K'Nex, and technology. While kids are having fun building and chatting with their friends, Snapology sneaks in learning (shhh, don't tell them it's educational). Up to 20 kids can join the party via webcam and their Snapologist will lead a themed group activity of the birthday star's choosing. Themes range from Hello Kitty and Paw Patrol to Star Wars and Fortnite. The options for fun are endless!
The Great Birthday Bake-Off
At this birthday party, you can have your cake and eat it too! MollyCake sells a variety of ready-to-scoop and bake cookie doughs (AND vanilla swiss buttercream icing)! Before the party, drop-off some pre-packaged cookie dough, icing, and sprinkles to your guests. When the party starts, have everyone bring out their baked cookies and decorate them together. Add some games and activities to make the day extra magical! 
And there you have it! You might be home, but you can still have a memorable celebration.