With alternative diets becoming much more common, it's easier to find accommodating foods and restaurants that cater to special dietary needs or habits. As new trends unfold, people are realizing eating healthy does not have to feel restrictive or boring. In fact, healthy local options are often more flavourful!
March is National Nutrition Month, the perfect opportunity to give those New Year Resolutions a second round, or even better, a chance try something new! As a Holistic Nutritionist, I naturally love going to healthy restaurants, but what I love even more is getting others to try them and see how great wholesome foods can be.
Here are my Top 5 Healthy Local Restaurants to visit (if you haven't yet):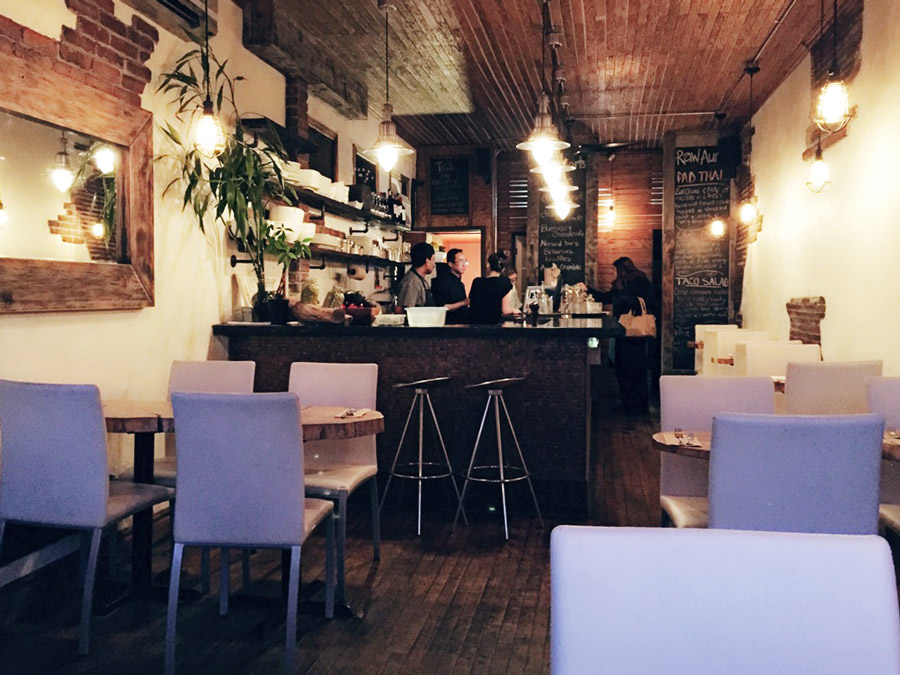 Raw Aura   |   94 Lakeshore Road East, Mississauga    |    raw–aura.com
Raw Aura is located in Port Credit on Lakeshore and has a small intimate atmosphere with rustic décor. It is 100% vegan, dairy and gluten-free, using only fresh, living foods. Utilizing raw ingredients means nothing is heated above 105F, maximizing the enzymes and nutrients in the food that are typically killed while cooking.
All their meals are fresh and nutritious and bursting with flavor. When you think raw, you probably think bland and tasteless, but if you want to take your taste buds on a delicious mouth-watering adventure, this is the place to go. Each time I visit, I try something new. Some meals I've had are their "Burrito" using a sundried tomato wrap, "Falafel Wrap" containing sprouted chickpea falafels wrapped in collard greens, their "Pasta Bolognese" and "Yellow Coconut Curry Noodles", both made with zucchini noodles. If you have room for more, I recommend the chocolate banana cake. Their deserts are like nothing you've ever had and the best part, you don't have to feel guilty after indulging!
Lettuce Love Café    |    399 John St., Burlington    |    lettucelovecafe.com
Located in downtown Burlington, this restaurant has a cozy feel. Their menu is completely vegan and gluten-free but the options are endless. Their motto is "healthy never tasted so good" and you know why once you try the food. Avocado fries, loaded salads, power bowls, burgers, sandwiches, grilled cheese, even vegan nachos! This place has it all and you would never know they use alternative, allergen-friendly ingredients because everything tastes amazing. They also serve wine and beer, perfect for a (healthy) date night!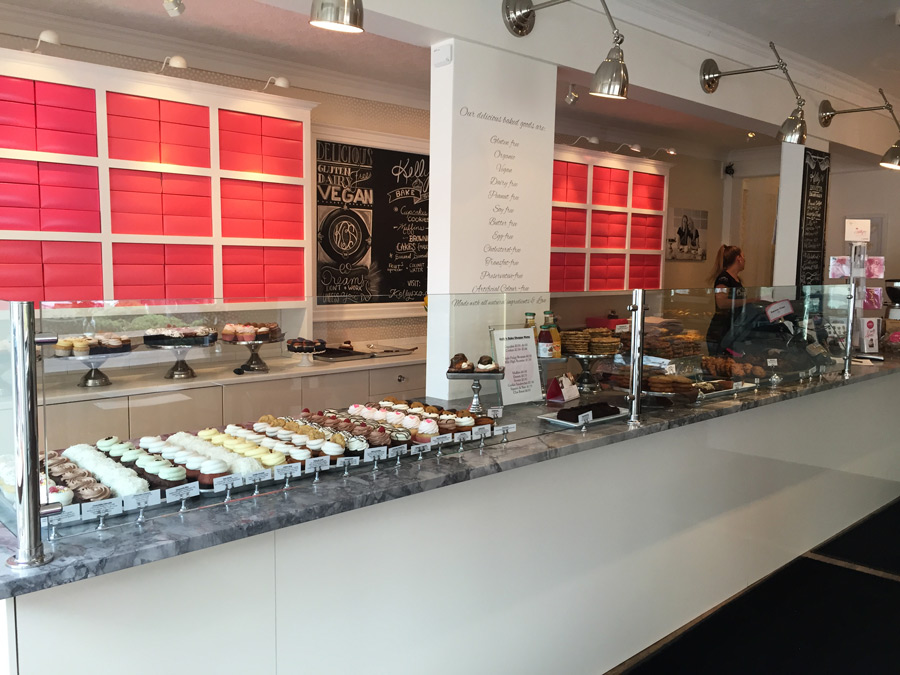 Kelly's Bake Shoppe    |     401 Brant Street, Burlington    |    kellysxo.com
If you live in Burlington, you have likely seen or heard of Kelly's Bake Shoppe. It is located a block over from Lettuce Love Café and it's their sister eatery. It was voted the Top 3rd bakeshop to visit in the world. I like to call this place my non-guilty pleasure because it is your one-stop shop to satisfy your sweet tooth.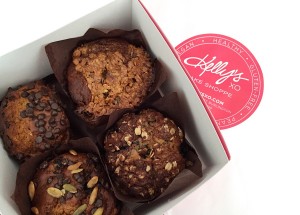 100% vegan, gluten-free, peanut-free and refined sugar-free, they use nothing but quality ingredients, without compromising taste! Their specialty is cupcakes but my personal favorites are their muffins and cookies. They also make donuts, banana bread, brownies and cake pops. They do cakes and large cupcake orders for special events. There is a daily menu so be sure to check out what they offer each day of the week. I highly recommend a visit for a coffee and a treat; you will probably end up bringing home a box of assorted goods!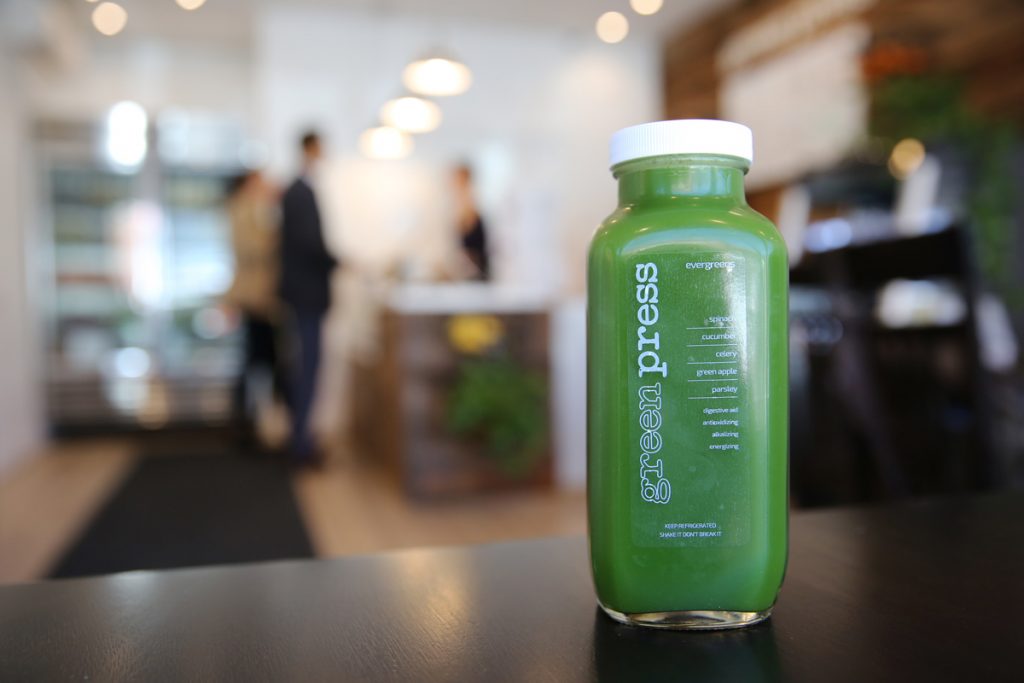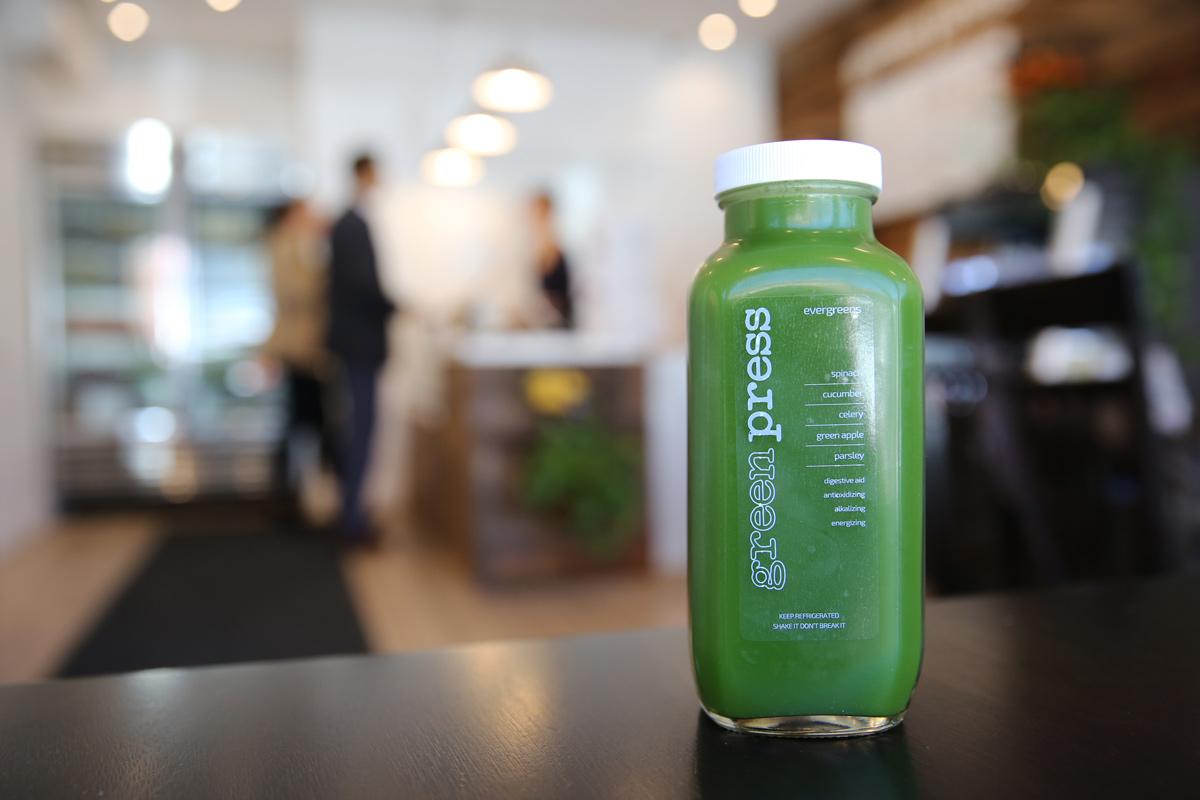 Green Press    |    270 Lakeshore Rd E, Oakville, ON   |   greenpress.ca
Green Press is situated in the heart of Downtown Oakville, and offers a fantastic variety of cold pressed juices. The interior is fresh and clean against a backdrop of rustic barn board, complete with a couple of tables where you can sit and watch the world go by outside. These juices are organic, raw and unpasteurized – and if you can't make it downtown, fear not, they deliver!
b.good    |    487 Cornwall Rd, Oakville    |   bgood.ca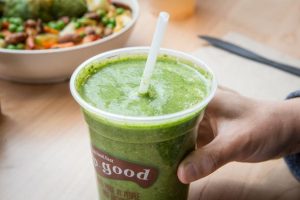 b.good has multiple locations around the GTA and plans to open several more in Halton. They offer healthy, fresh and hand-cooked meals, including kale and grain bowls, seasonal salads, hand-cut real fries, all-natural burgers, seasonal smoothies and more. b.good is an easy and fast way to eat nutritious and delicious local food fare. On the menu at b.good's Oakville location is cheese from Bright farms, ice cream from Kawartha Dairy, meats from Hayters Farm and bread from Tre Mari bakery. They also offer catering, which is handy for parties or a boardroom lunch. 

---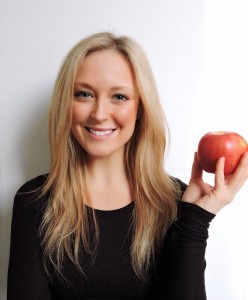 Author:
Amanda Santalucia is a Nutritionist [R.H.N] and foodie who appreciates healthy food that tastes great! She does mobile in-home Nutrition counseling, Pantry Makeovers and more. Visit her website or Facebook page for more information and to connect.
Web: https://santaluciaamanda.wix.com/generationu
Facebook: https://www.facebook.com/generation.u.nutrition