Ready for a New Summer Sport?
by Denise Davy
Ask Mark Klevinas, dragon boat co-ordinator for Burloak Canoe Club, how one paddles a dragon boat and he launches into a full-out description. "It's a simple stroke," he says. "You lead with the core, big rotation and open up the body for a great set up position and from there, you initiate your pull phase using your biggest muscles, your legs, back and core." And… he's not finished. "Keeping your arms straight, you then simply lift the paddler forward and up on the recovery using your body."
None of that sounds very simple but Klevinas, who is an expert paddler, insists the art of dragon boat paddling is easy to learn. That's one of the reasons why it exploded in popularity within the paddling community.  It was 15 years ago that the Burloak Canoe Club, based in Oakville on Sixteen Mile Creek, decided to get on board the dragon boat craze. Although Burloak Canoe is still first and foremost a sprint-paddling club dedicated to training athletes for canoe and kayak, they added the dragon boat program because it was in so much demand.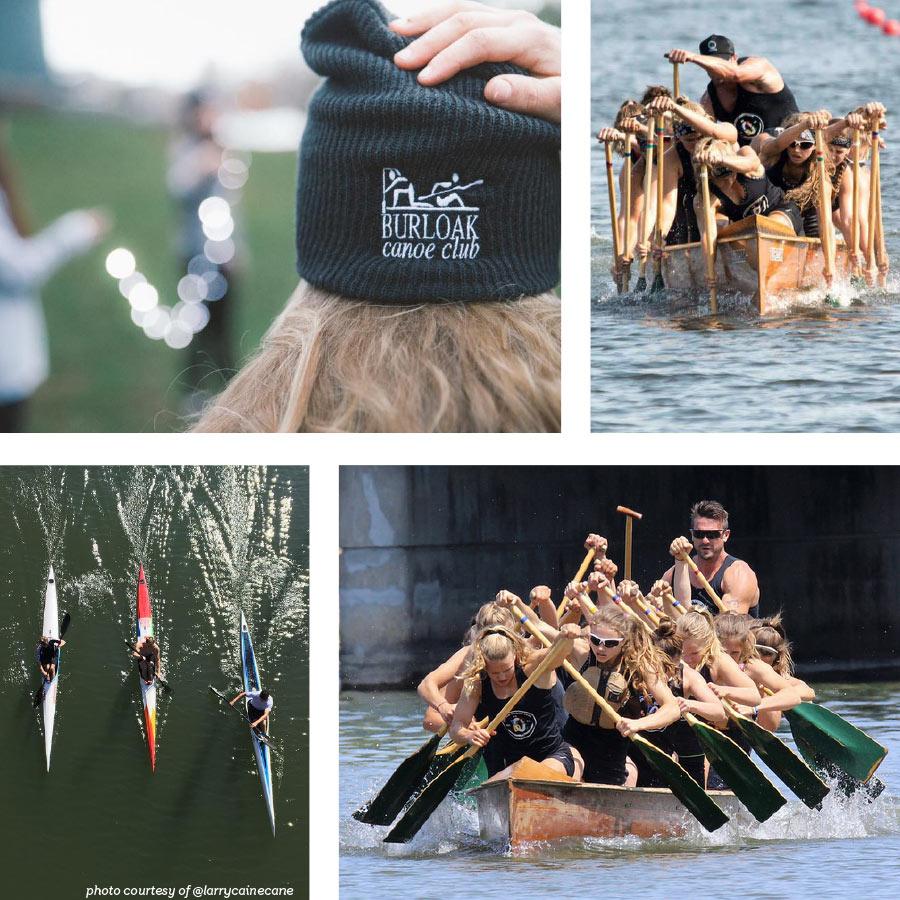 The paddle stroke is actually the same for both sports, says Klevinas, except dragon boating is a more stable and safer form of paddling. Dragon boating dates back more than 2,000 years when it was a common water sport throughout southern China. Back then the boats were much larger and included 50 paddlers. Today's boats fit 20 paddlers plus a drummer and steer person. As evidence of how popular the sport is, since starting the program, their membership has grown to 500. "Dragon boat is a fantastic team sport," said Klevinas, who is a sprint paddler at the club. "People like it because it's a social sport and it's a team environment for all levels of paddling.  Anyone can do it, we take all ages and all abilities." 
The dragon boat programs at Burloak are ideal for all fitness levels, from beginner to high performance paddlers. The programs are run by certified coaching staff who have several years of paddling experience, including racing at the provincial, national and international levels. Klevinas notes that the coaches at Burloak are made up of current and former Provincial and National team paddlers, many of whom have raced for Canada on several occasions and some have competed at the Olympics.  "There is not likely another dragon boat program around with such experienced coaches.  I definitely think this adds to the experience because they make all the difference," he states.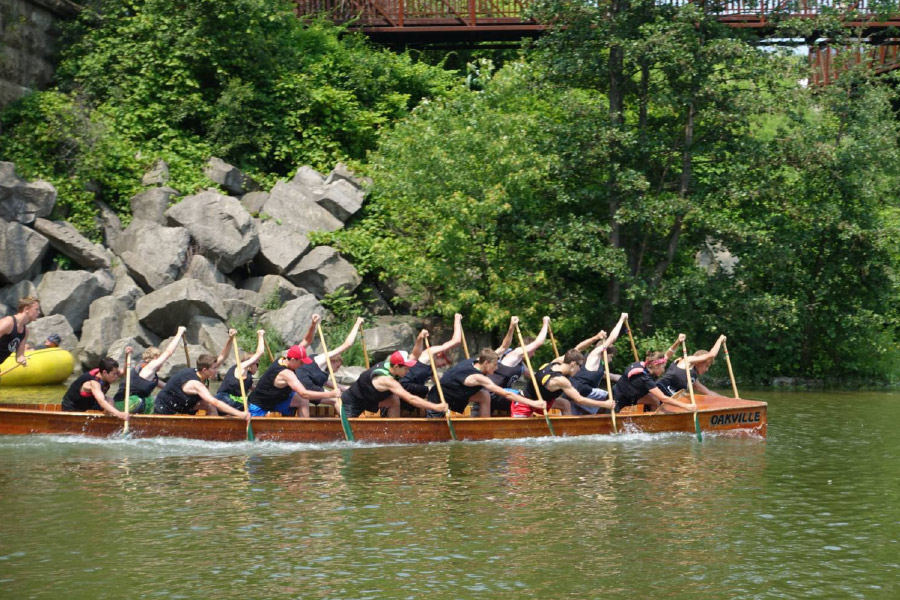 Those coaches include Brady Reardon, Jamie Andison, Christian Sprang, Sam Pennyfather (current junior National team and development team) as well as Tessa Oldershaw, Lizzie Bates (former provincial) and Klevinas who was with team Canada. "It requires all 20 individuals to work together with their coach at the helm.  If they don't, they won't be going very fast," says Klevinas. 
The original dragon boats from many centuries ago were made out of teak wood in the Pearl River Delta region of China's southern Guangdong Province. The boats they use for sprint paddling at the Burloak club are very tippy and much harder for adults or the general public to jump into.
Practices run Monday through Thursday from 6 to 9pm and the program runs from the beginning of May until the end of October. While there is no specific person who is drawn to the sport, Mark said their members are mostly women from 40 to 65 years of age. What keeps them coming back? It's a great way for people of all ages to get out on the water safely and learn the fundamental principles of paddling.  "People enjoy being on the water, plus they're exercising and they're part of a team.  It's a really good way to unwind after a long day of work. Being out on the water is a calming experience."
Local Link
Burloak Canoe Club
burloakcanoe.com