Doors Open Halton: September 30 & October 1, 2017. Designed to create access, awareness and excitement about our heritage, Doors Open Ontario provides residents and visitors with a unique opportunity to explore and enjoy sometimes hidden and always interesting places and spaces in Ontario cities, towns and villages – and it's all free of charge! Communities across Ontario celebrate their Doors Open events between April and October.
Doors Open Halton will be celebrating and opening its doors during the weekend of September 30 & October 1, 2017. Over 50 sites are waiting for you in Burlington, Oakville, Milton and Halton Hills over the weekend. Burlington and Oakville hold their event Saturday September 30 and Milton and Halton Hills' event takes place on Sunday October 1. 2017 Marks the 16th anniversary of the program for Doors Open Ontario and in this special Sesquicentennial year many sites are talking up a Canada 150 theme.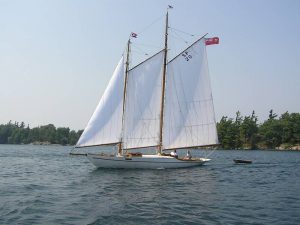 From the urban communities of Burlington and Oakville on Lake Ontario's shore to the rural splendor of Halton Hills, and the fast growing town of Milton, there is much to explore.
Museums, public buildings, private homes and businesses, industrial complexes, places of worship, and even a wooden sailing ship are all waiting to be discovered, and hundreds of volunteers are waiting to tell their stories.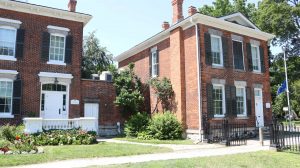 Doors Open Halton invites you to share Halton's rich heritage, cultural diversity and stunning natural beauty as its many communities open their doors to residents and visitors alike.
For more information visit Doors Open Ontario.