You found your person. The guy or gal who truly makes you weak in the knees. The person you want to spend the rest of your life with. Now that you've said "I do" to a future, it's time to head to the altar. Planning a wedding can leave your head spinning – but we're here to help!
We've pulled together a comprehensive local vendor checklist to help you design and plan your wedding like a professional. It includes when to order invitations, book the reception location, and more! With help from local vendors in Oakville and Burlington, you can pull together your vision and create the perfect day. There's no time to waste, so let's get started!
Ten to twelve months to go…
Shop for your wedding dress.
Do you want ballgown or mermaid style? Maybe something with lace? Oakville and Burlington have beautiful bridal boutiques where you can find everything including your dream wedding dress, veils, and accessories. Check out: Saratina Bridal Boutique in Oakville and Promises and Lace in Burlington.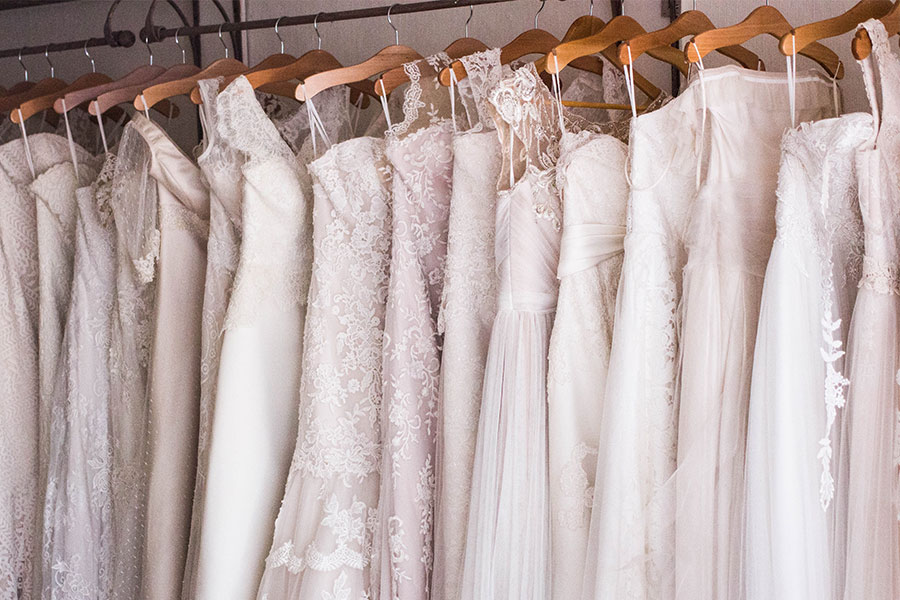 Find a venue for your ceremony and reception, and book your date!
Venues in Oakville and Burlington offer the perfect backdrop for your special day. Do you have your heart set on an outdoor wedding? Consider one of our many golf courses. If you're looking for an intimate venue, Spencer's at the Waterfront is an elegant and ultra-chic venue in Burlington. It offers breathtaking views of the waterfront and fabulous food. Need something with a bit more space? Both Oakville Conference Centre and Paletta Mansion are romantic settings for larger parties.
Create your vendor team:
∙ Photographer / Videographer
∙ Caterer (if required)
∙ Officiant
Book Catering
If your venue doesn't provide catering – fear not. There are incredible caterers right here in Oakville and Burlington. Catch Hospitality (based in Bronte) manages some of Oakville's hottest restaurants. They're dedicated to offering delicious food and world class service, and provide private catering through Catering by Heat. If you're looking for something unique, try Familia Fine Foods for exceptional Latin cuisine. What is more fun than a taco bar?

Six to eight months to go…
Decide on arrangements with your florist.
Talk to your florist about what's blooming when you're set to wed and try to make those stems the mainstay of your arrangements. For beautiful custom arrangements in Oakville and Burlington consider: Fiori, Acorn Flower Shoppe, Margo's Flower and Gift Shoppe, Appleby Family Florist, Brant Florist, and Millcroft Florist.
Taste and choose your wedding cake.
MollyCake in Burlington is an award-winning bakery that will work with you to come up with the perfect design for your wedding cake (their cakes taste as good as they look).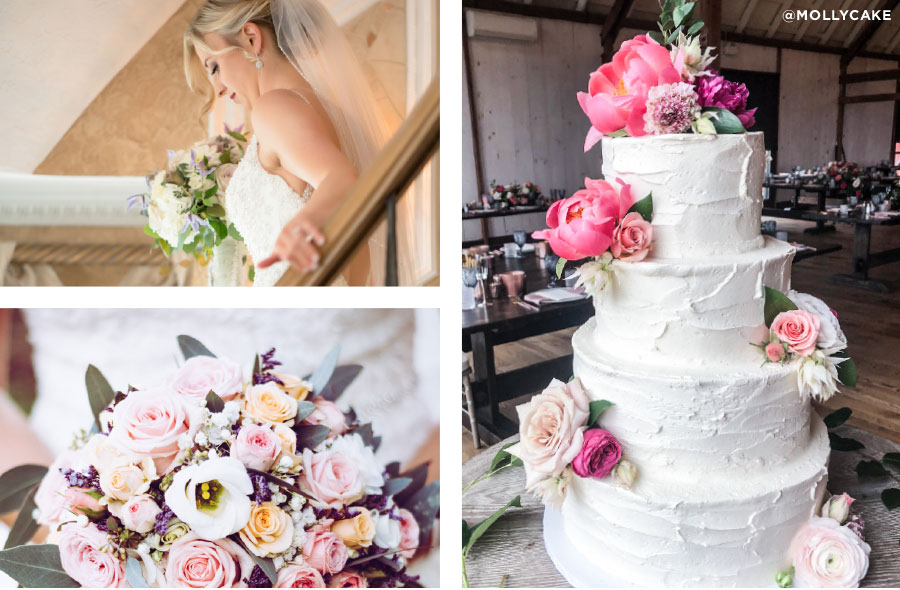 Discuss style and wording of invitations with a Stationer.
Make a great first impression. Set the tone of your wedding with handmade and custom stationary items. Check out: Anista Designs, and Dolled Up Invitations in Burlington.
Shop for bridesmaid and flower girl dresses.
Looking for a dress for mom, bridesmaid dresses, flower girl dresses, and accessories? Check out: By Tocca in Oakville and Mirella's Ladies Boutique in Burlington.
Three to five months to go…
Book the rehearsal and rehearsal dinner location.
Restaurants are the perfect location to host your rehearsal dinner and many restaurants in Oakville and Burlington offer private party rooms. Seasons in Downtown Oakville is a posh venue featuring global dishes and an extensive wine list. Bonus: they don't charge a room rental fee. In Burlington, Di Mario's Trattoria serves traditional Italian food and has a unique wine list – their warm and rustic private dining room is perfectly suited for a rehearsal dinner.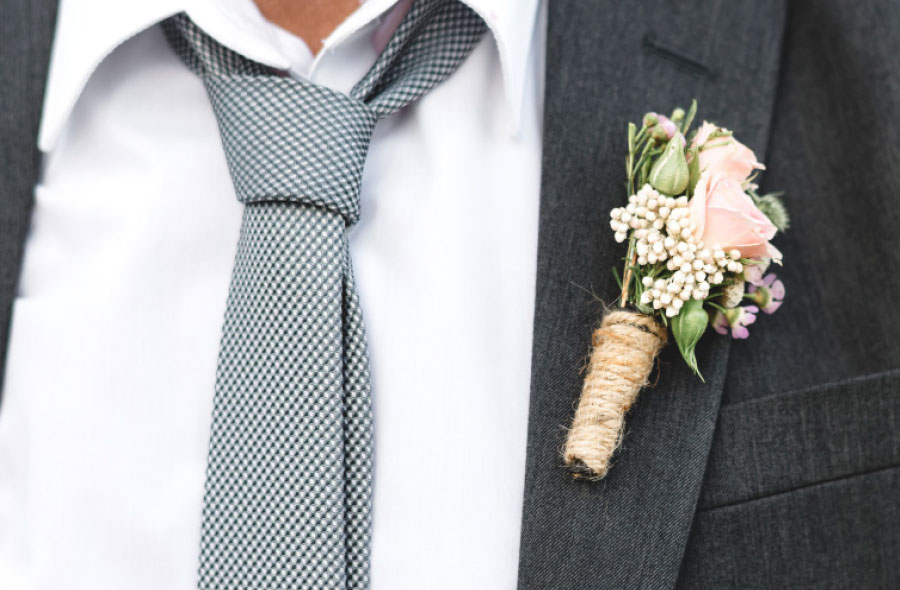 Shop for groom and groomsmen attire.
Burrows Clothiers in Oakville is the place to go if you want to find the perfect suit. Their made to measure suits and dress shirts are designed specifically for you! Bush's Men's Wear in Burlington offers formal rentals and an extensive selection of off the rack suits (in most cases, tailoring is included with your purchase).
Shop for and purchase wedding rings.
Looking for the perfect band to match your engagement ring? Avalon Fine Jewellery in Oakville has lots in store – they also make custom pieces. In Burlington, visit Harmony Jewellers and check out their wide selection or allow them to create your dream ring through their custom services.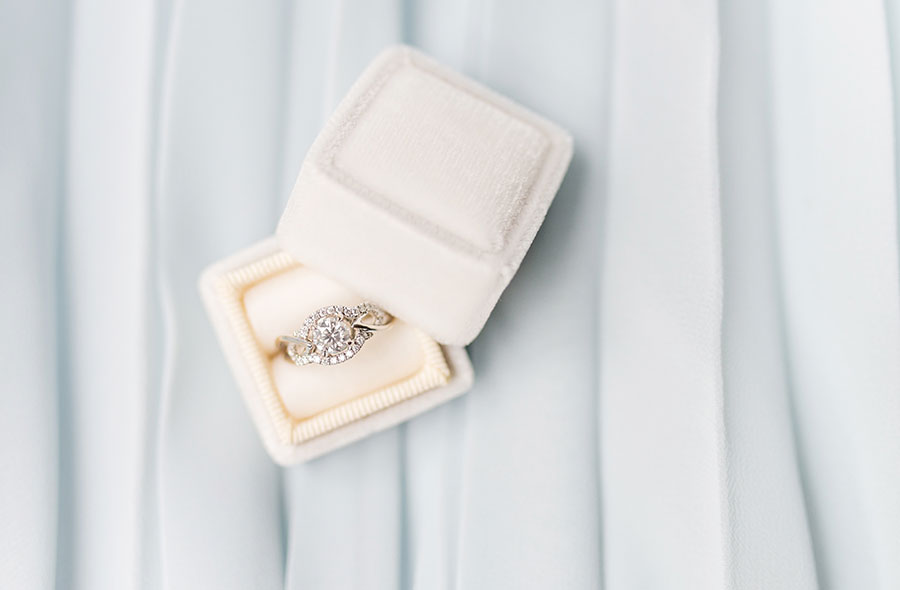 Six to eight weeks to go…
Mail invitations.
Touch base with vendors.
Have a dress fitting and find a seamstress.
Can't dance? Book yourself some dance lessons.
Grab your dancing shoes for lessons at Lucille's Ball in Burlington or Arthur Murray Dance studio in Oakville.
Three to five weeks to go…
Buy gifts for the wedding party.
Your wedding party is part of your day because they're unique to you – give them a unique gift to say "thank you". Visit Dove and Arrow in Oakville or check out Burlington's Little Pop Up Shoppe for cards, trinkets, and unique locally made products!
One to two weeks…
Give your caterer the final headcount.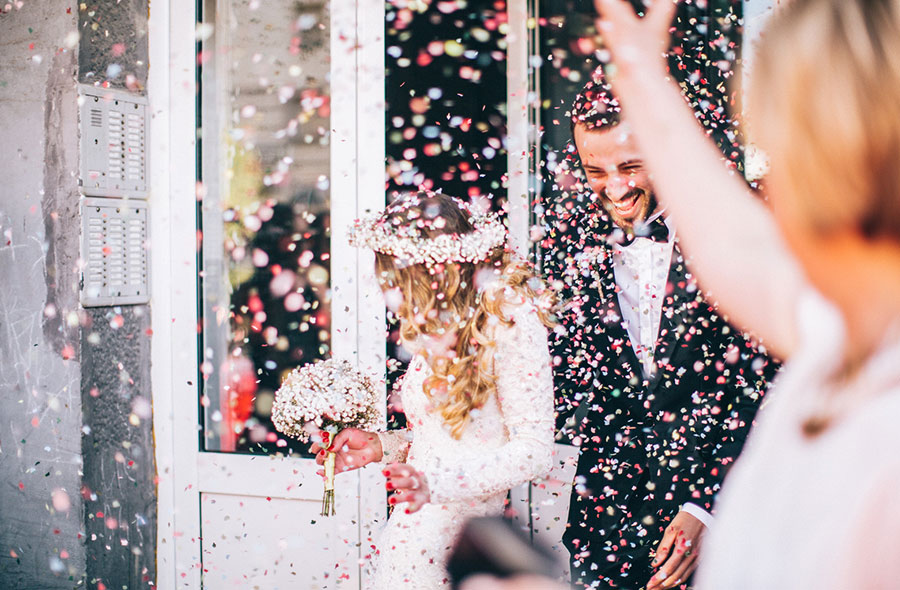 Day before…
Enjoy a mani-pedi and get your hair done.
The last thing on the list is a little bit of T-L-C. Treat yourself to a mani-pedi at Yellow Door Studio in downtown Oakville. Then head to
Blo Dry Bar in downtown Burlington (they can accomodate your whole wedding party).