Eric Chong, MasterChef Canada winner, restaurant owner and Oakville native is making his mark on the food scene. On the set of Canada's MasterChef, he gained the attention of Michelin-starred chef Alvin Leung and together they opened Toronto restaurant R&D. We sat down with Eric to learn about his journey from White Oaks Secondary School to renowned chef.
Before the restaurant world came calling, you were an engineer. Was engineering the initial "dream" or was becoming a chef always the end goal?
I went to McMaster University and graduated as a Chemical Engineer. I worked as one for a bit but my dream was always to become a famous chef! To me, goals and dreams are two different things. A dream is something you hope for and a goal is something you work hard and strive for and can eventually attain. I never thought I would ever be able to be a professional chef because growing up in a traditional Asian household, you have the choice of being a doctor, lawyer or engineer. Being a chef was looked down upon, thus being a dream of mine.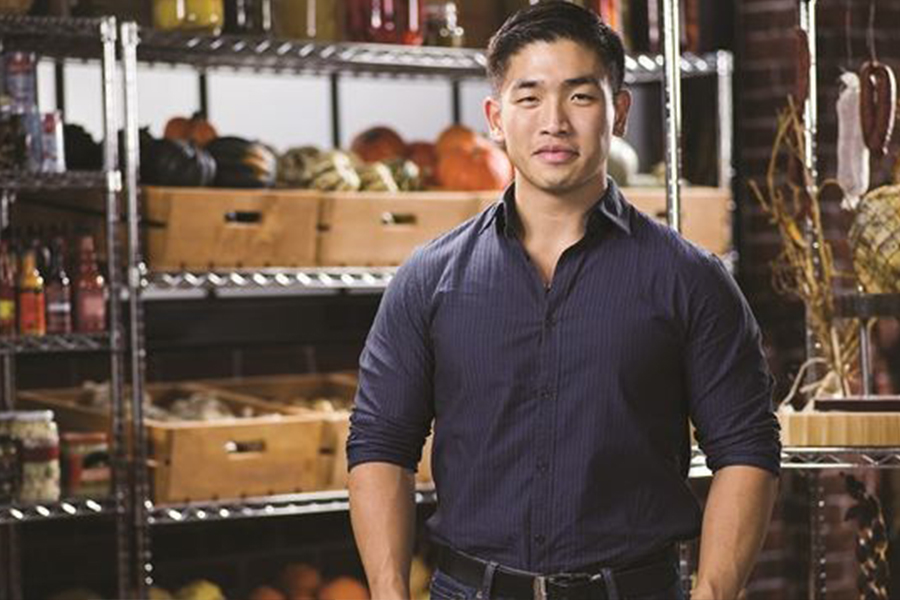 What was it like being on MasterChef? Were you still living in Oakville at the time?
Being on the show was surreal. I watched MasterChef USA with my family, so getting to experience it first hand was crazy. I had never been so nervous and anxious in my whole life. That being said, it was so much fun! We all lived in a hotel downtown Toronto.
Do you come to Oakville from time to time? What is your go-to restaurant when you're in town?
I do come to Oakville quite often because my parents still live here. I think 7 Enoteca is quite good! I know the owner there and every time I go the food and service is phenomenal!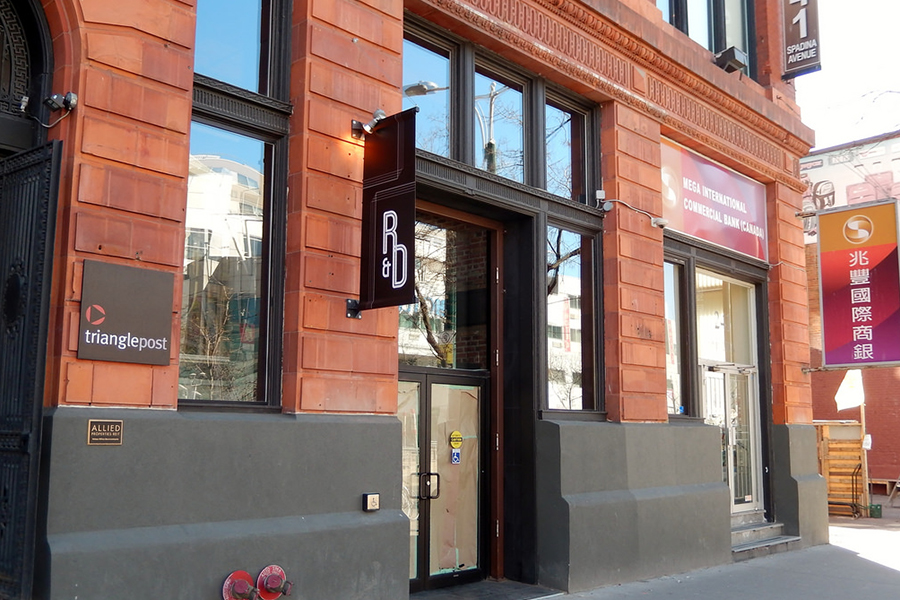 Tell us about R&D and your partnership with Michelin-starred chef Alvin Leung. How did the restaurant come to fruition?… What inspired the menu? What is the atmosphere like?
Alvin first invited me to Hong Kong to work in his three Michelin-starred restaurant Bo Innovation and to try other Michelin-starred restaurants. From there, we decided to work together and open up R&D. R&D stands for Rebel and Demon. Alvin is the Demon chef of course, and I am the Rebel for deviating from the traditional path of being a doctor or an engineer. It is also an homage to both our engineering backgrounds as R&D is often known as Research & Development (which we did a lot of to create the menu).
The menu is inspired by classic Asian dishes that Alvin and I both love. We just add our own modern twist to it! The atmosphere at R&D is lively and fast-paced. We play old school hip hop and have trendy designs throughout the dining room. We have an open kitchen where guests can see us cook right before their eyes.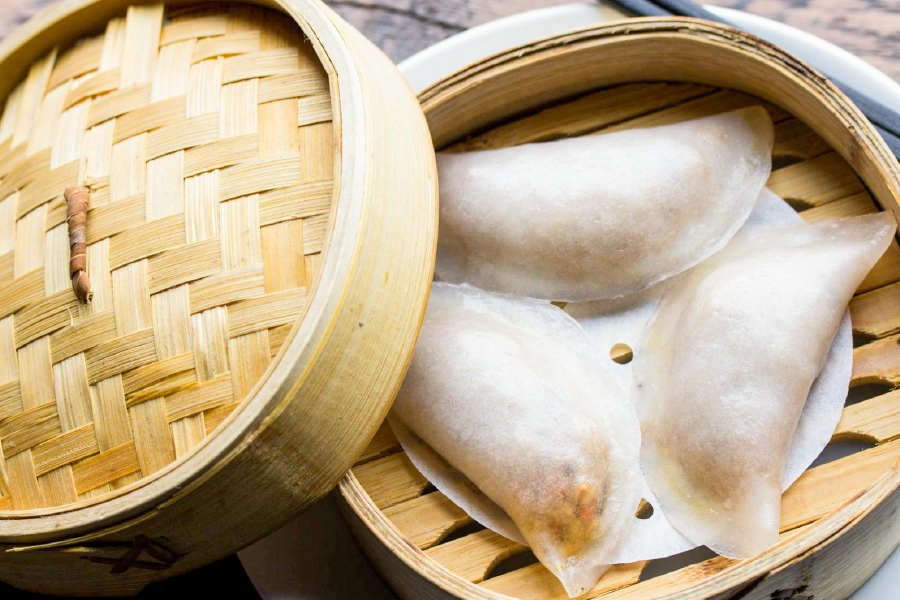 Do you mind sharing a recipe with us?
This recipe is very dear to my heart as it has been passed down from my grandpa. On the menu, it is called Grandpa's Fun Guo and has been on the menu since the very first day we opened. The dough is similar to a traditional har gow dumpling, translucent and perfectly al dente. We fill our dough with chicken, truffle, bamboo, and carrots.
You recently got engaged, congratulations! How does a chef pick a caterer for their wedding? I'm sure the bar is high (and we're sure you have some wonderful connections in the industry!) Have you started planning the wedding menu?
Yes, we did! It was tough to pick a venue that would meet everyone's expectations. We wanted to personalize our wedding menu so that each course had significance to my fiancée and I. We wanted to incorporate some of our favourite ingredients, but I will have to keep our 5-course dinner a secret for now!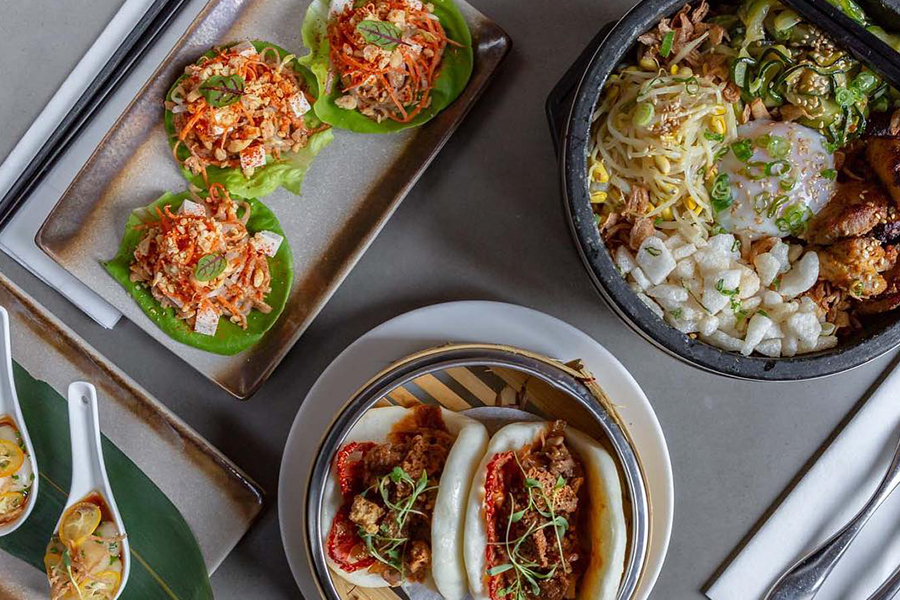 What's next for you?
​I hope to open up a fine dining restaurant in the near future. I will also be heading back to Asia to film the second season of Wok the World, a show where Alvin and I travel around different parts of Asia to discover
the Chinese roots in other
Asian cuisines.