Yotam Ottolenghi, the famed London-based Israeli chef, is quoted saying: "The differences between a tart, a pie, and a Quiche are a blur." With the diverse backgrounds of many Canadians, this is certainly true – one person's pie is another person's tart and both seem interchangeable. In fact, the French word 'Tarte' can mean either pie or tart.
Starting as an apple pie and ending as an apple tart, the Tatin sisters Stephanie and Caroline of the Hotel Tatin in France were the first to create this blurred line. To this day we know that the upside-down pie, or tart, was made in error but the way it got that way is still oft disputed. Now a classic on many French restaurants' menus, it shows that the best kitchen errors can become favourite dishes.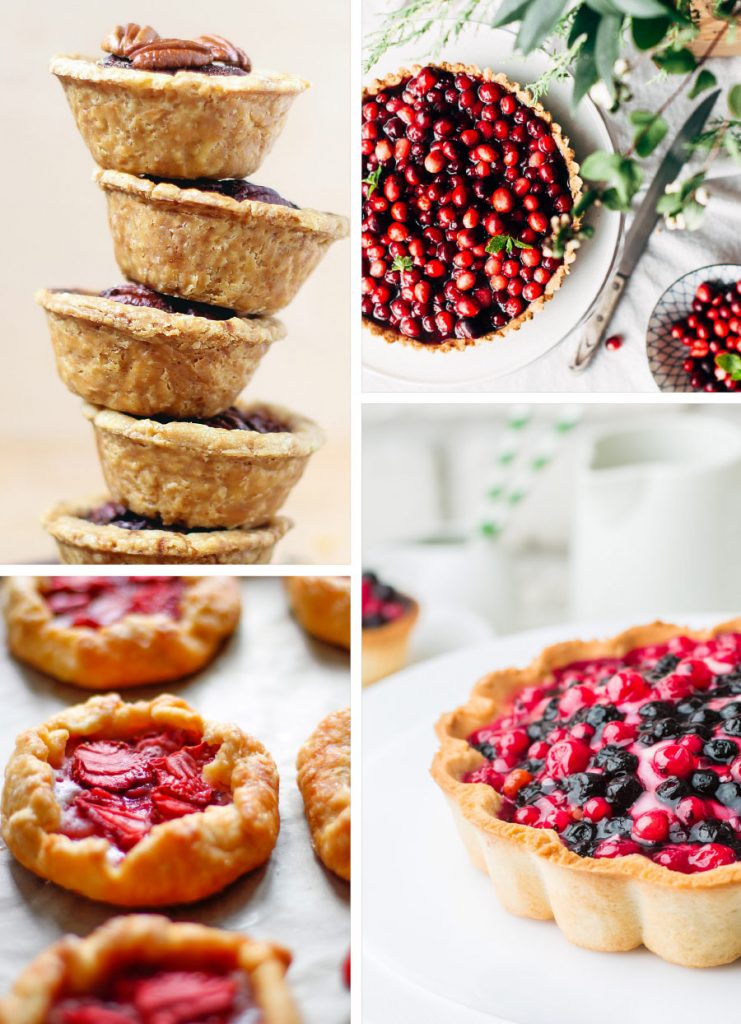 Tarts are thought to have come from Medieval times where they were viewed as high cuisine and eaten by the nobility – filled with meat rather than sweet versions. As sweeter tastes started to prevail, fruit or custard fillings became more common.
The great thing about tart or pie is that it's usually seasonal, filled with the offerings of nature at that time of year. Springridge Farm began their business with simple fruit-filled cherry pies and 50 years later are still producing a variety of seasonal pies.
COBS Bread has a few outlets in the GTA and makes a range of single-serve tarts: a bracing lemon tart, extra creamy butter tart, or pumpkin tart.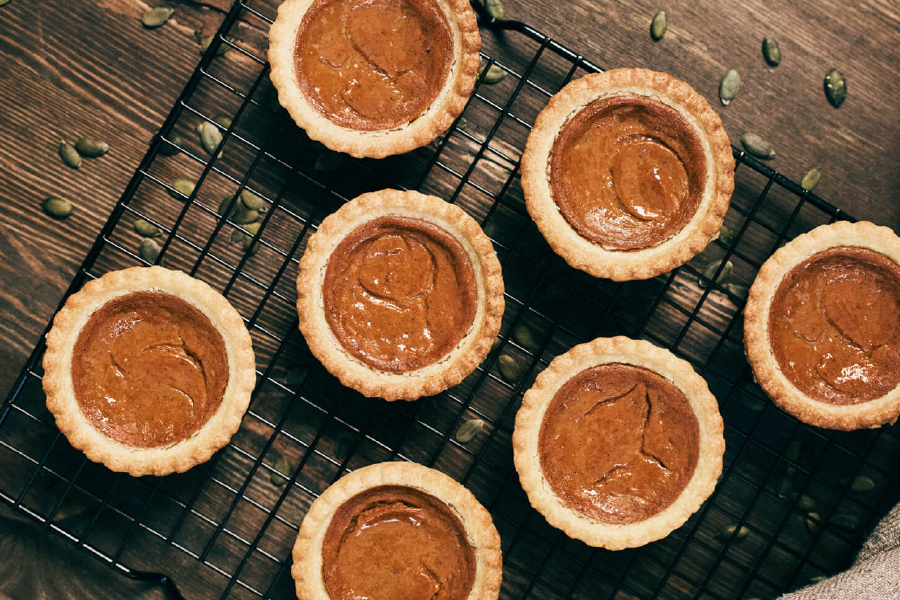 To blur the lines between pie and tart, British Pride Bakery in Burlington does UK favourites like rhubarb pie and banoffee pie (a British mix between banana and toffee, and a childhood favourite of many who grew up there). Meat pies are a specialty and there are masses of flavours to choose from, or you can opt for a classic pasty or sausage roll.
Monastery Bakery in Oakville produces a delicious fruit flan that could quite easily fit into our broad baking categories, while the Black Forest Pastry shop (also in Oakville) makes a range of fruit-filled traditional latticed pies.
For a more continental slant, try Ola Bakery for their Portuguese custard tarts. Pasteis de Nata is an egg tart dusted with cinnamon, found mostly in Portugal (especially Lisbon) and Brazil. It is traditionally served with coffee or fresh orange juice at breakfast and is well worth trying. These little tarts were created by the monks in the Jeronimos Monastery. At that time the nuns and monks used egg whites to starch their clothes, so the leftover egg yolks became a major ingredient in desserts.
As decadent as these pies and tarts are, it might seem tricky to recreate with vegan or gluten-free options. This is certainly not the case. There are many recipes to suit your needs. A peach tart with a crust made from gluten-free rolled oats, cashews, and coconut oil is easy to make, with a filling of peaches, coconut milk, and thickened with arrowroot, makes it all possible. The same can be said for vegan or gluten-free savoury tarts, filled with in-season vegetables and tofu.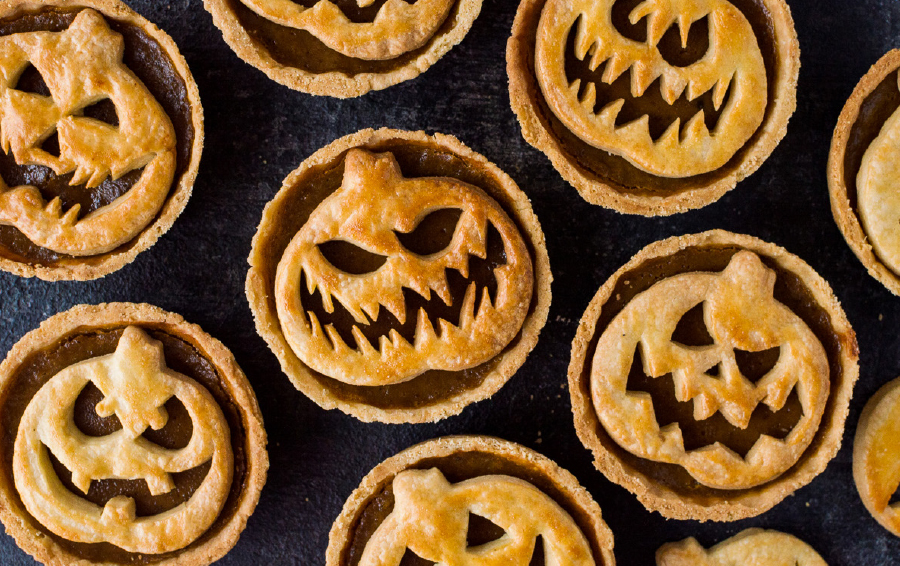 More fun than your "typical" tart … is a spooky tart – a creepy confection to add to your Halloween menu. There are easy ways to transform homemade or even store-bought tarts into something spectacular. For those of us who are less creative, you can grab Halloween themed candies from the local grocery store and add spiders, candy corn, pumpkins, or even orange, black, and white sprinkles to the top of the tart. If you want to take it to the next level, cut out a Jack-O-Lantern in pastry puff and toss it over the top filling when baking. You can use small pieces of black liquorish to design a spider web, or even use cookie cutters to cut tarts into ghosts and goblins. Whatever spooky treat you're making, be sure to fill it with something nice – like pumpkin spice.
by Jenny Ratcliffe-Wright
Local Links
Springridge Farm, Milton
Springridgefarm.com
COBS Bread, Oakville & Burlington
Cobsbread.com
Monastery Bakery, Oakville
Monasterybakery.com
Black Forest Pastry Shop,Oakville
Blackforestpastryshop.ca
British Pride Bakery, Burlington
Britishpridebakery.com
Ola Bakery, Oakville
Olabakeryoakville.com