Behavioural scientists have spent a lot of time studying what makes us happy (and what doesn't). While our culture and society have marketed material things (and money) as the key to happiness, scientists have found happier people have similar things in common: strong, close relationships, making time to have fun, and spending time with friends are just a few of the things that contribute to a happier, more fulfilling life.
Brenda Jasmin, a certified positive psychologist and life coach in Oakville, says there's a formula for happiness. We all begin life with a baseline of happiness – a genetic predisposition which roughly accounts for half of our overall happiness. While some of us win the genetic lottery and have a high predisposition to happiness, some of us fall a little lower on the scale. However, the good news is that we're in complete control of the other fifty-percent. Our external circumstances, such as job, money, the car we drive and the house we live in, all account for only 10% of our total happiness – proving that material things don't truly make us happy. The remaining 40% of our happiness is based on our internal state of mind, such as our attitude and optimism.
Therefore, happiness comes from within. It isn't just something that happens to you, it's something you have to work towards.
In 2011, the United Nations General Assembly adopted a resolution that recognized happiness as a "fundamental human goal." And in 2012, the first-ever UN Conference on Happiness took place and the UN General Assembly decided that the International Day of Happiness would be observed every year on March 20. It was celebrated for the first time in 2013, and all 193 United Nations Member states have adopted a resolution calling for happiness to be given greater priority.
This campaign is a global celebration, co-ordinated by Action for Happiness, a non-profit movement of people from over 160 countries and supported by like-minded organizations.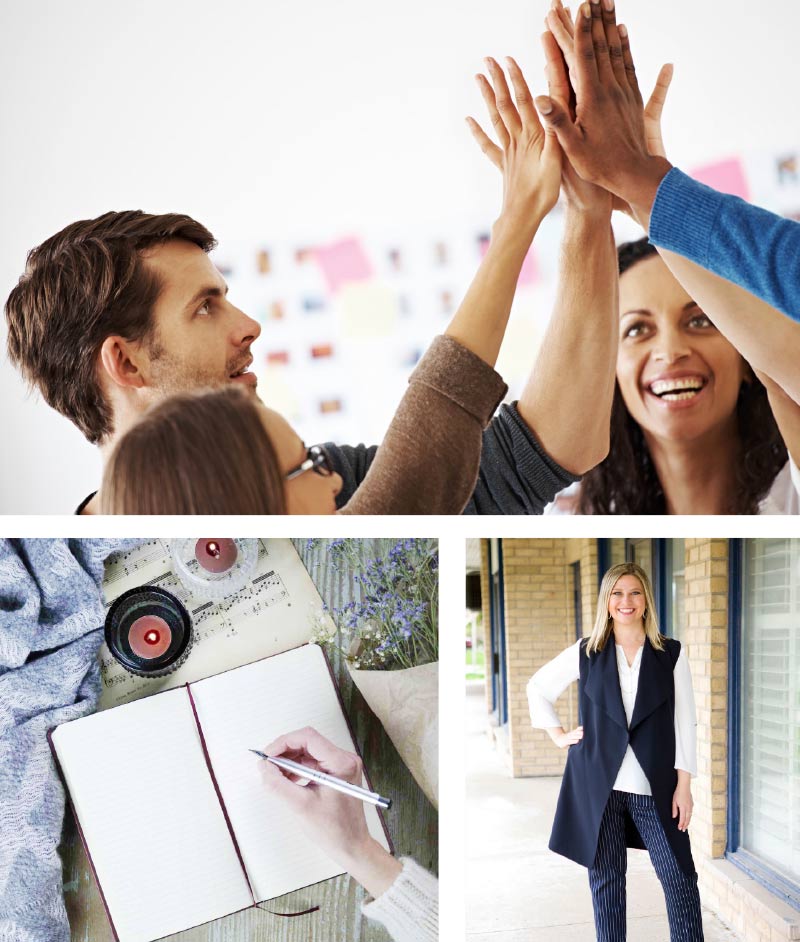 The Art of Living is one of those organizations. Founded by Sri Sri Ravishankar, the goal of The Art of Living is to help people create a stress-free society with a trauma-free mind through a 3-day workshop called The Happiness Program. The Happiness Program, which runs globally with upcoming workshops in Oakville and Burlington, was developed to help people live a happier, more stable life through the practice of yoga and rhythmic breathing, providing the skills to remain calm and mindful, even in the middle of a challenge.
So, what can you do to be happier? Brenda Jasmin says, "One simple yet effective tool to boost your happiness is an exercise called "Three Good Things", developed by Dr. Martin Seligman, the founding father of Positive Psychology. You can practice this tool each evening by recalling three things that went well that day. For each thing that went well, take some time to journal or reflect on why that good event happened." Research shows that implementing this simple technique for just one week can increase your happiness and decrease symptoms of depression for several months afterward. The effects can be even longer-lasting if this becomes a daily practice, which it does for many because once they start doing it, they see the advantages of remembering good events and not taking them for granted.
Other strategies include "intentional acts of kindness" – performing 5 to 7 acts of kindness in one day. You could also attend one of Brenda's popular "Positivi-Tea Talks". At these workshops, she teaches tools and strategies based on Positive Psychology that help people to live happier and more meaningful lives. Topics include everything from relationships, resilience, mindfulness, gratitude, purpose, strengths and managing mindset.
Even local schools see the benefit of teaching happiness. Amanda Bartucci, communications officer for the Halton Catholic District School Board said some principals will be working with Child and Youth Counsellors to develop activities during the month of March in celebration of International Day of Happiness.
This year's theme on the International Day of Happiness is Happier Together, focusing on what we have in common, rather than what divides us. Everyone wants to be happy – and life is happier when we're together. So, let's celebrate our common humanity. Join the community and be part of this special day.
by Anneliese Lawton
Local Links
Brenda Jasmin
Brendajasmin.com
The Art of Living
Theartofliving.org
International Day of Happiness
Dayofhappiness.net