When you're shopping for new furniture, your first instinct may be to head to a big box store or maybe a high-end retailer you've heard good things about. Both of these are valid options, but don't overlook another choice: custom pieces designed specifically for your home. While the idea may be intimidating, going custom may be easier and more accessible than you'd think. Here's what you need to know plus expert tips to help you get started.
The benefit of going custom
The main benefit of going custom is getting exactly what you want — the right size, scale, colour, material and function for your home. While there are some beautiful mass-produced items on the market, they don't work in every space, explains Jim Anderson of Anderson's Interiors in Burlington. When you order a custom sofa, for example, you choose everything from the style and fabric to the specific dimensions of the piece and the firmness of the cushions. "It allows me to sit with a client and design something to their specific needs," Anderson says, noting that older clients may prefer a firmer couch and other clients may need something compact or oversized.
Jim Hobbs of Joshua Creek Furniture in Oakville agrees. "I'd recommend custom furniture to those who cannot find a standard piece to work for them or desire an item that is unique," he says. Both Joshua Creek and Anderson's offer custom pieces with design support in store.
While custom chairs, sofas and tables are a common request, consumers can order custom media consoles, end tables, headboards, full beds and more. "If it can be made out of wood, it can be custom," Anderson says.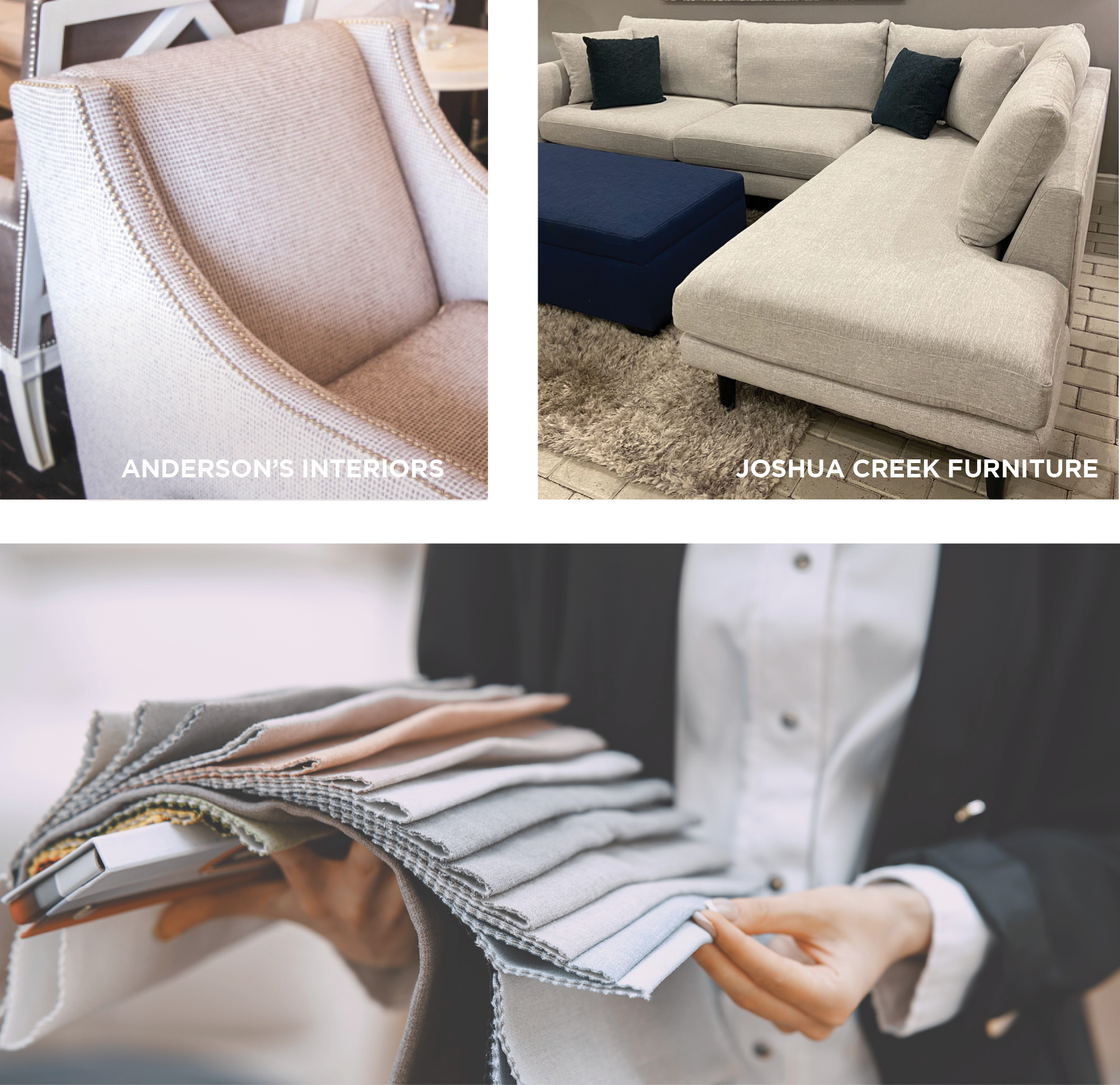 When it comes to large pieces, avoid online
Online retailers may have great photos and tempting prices, but you often get what you pay for — or worse. "We hear it every day from customers — they made an error buying online," Hobbs says. "We all know things look good in photos, and in reality it's a different story. Furniture is a big investment and you want to invest wisely."
To avoid regret, start your shopping journey in person. Ideally, you'll be able to touch and feel various samples and even sit on furniture that's been made by the same supplier.
Canadian-made quality that lasts
Another benefit of custom furniture is the quality, particularly when you're working with Canadian makers. Custom pieces are typically made with great care, so they look amazing, last longer and provide better long-term value. Buying custom also supports local makers and woodworkers.
One local furniture provider is Steve Culumovic of Blue Skies Woodwork in Burlington. Culumovic builds custom furniture and cabinetry for clients and agrees that going custom is an investment in craftsmanship. "The value of hiring a custom maker is in how the furniture is made," he says. "The piece can be better built with better joinery choices. The maker can also pay closer attention to wood grain and colour, which is something not done in a factory setting. There is more care and attention paid in a custom shop which results in longer lasting and more appealing pieces of furniture."
And, if your style preferences change in the years to come, you can refinish or reupholster a high-quality piece at a fraction of the cost of buying new.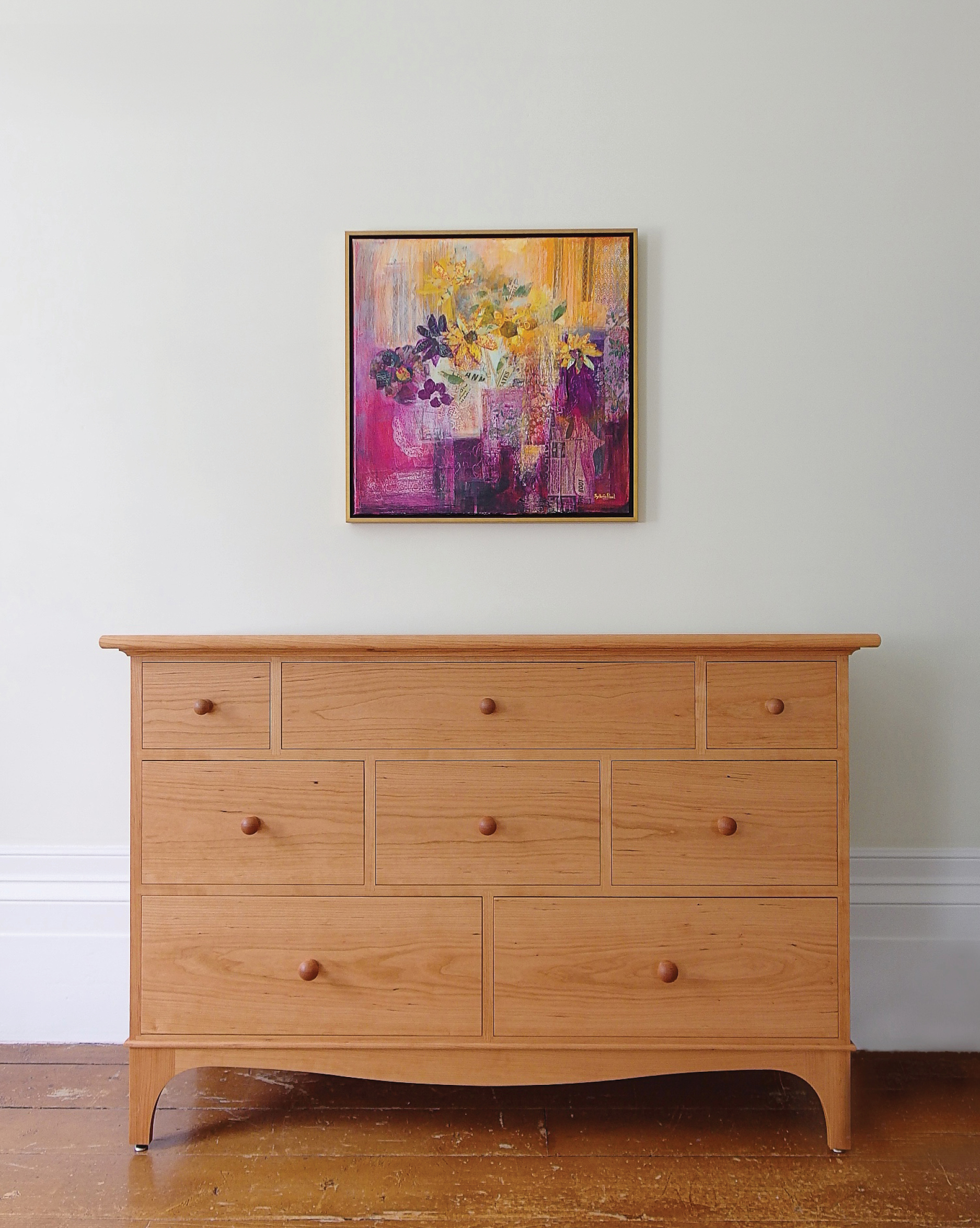 Can you afford to go custom?
Custom furniture isn't cheap, but it's not just for wealthy households. Anderson notes that a lot of his custom furniture clients are retirees who have downsized and have a bit of extra cash flow from the sale of a home. They know what they want, and they're willing to invest in that perfect piece for their new condo or other living space.
Generally, a custom piece is going to cost significantly more than something from a big box store. However, if you're comparing the cost of custom to buying off-the-rack pieces from high end furniture brands, the difference may be less than you'd think — and in some cases, it's actually less expensive, Anderson asserts. This is due to rising costs related to the pandemic including material expense, supply chain issues and more. Hobbs agrees, saying, "Canadian-made furniture is great value these days."
It's also important to consider how length of use factors in. If you pay $1500 for a sofa that's going to fall apart in a few years, you're not actually spending less in total than someone who buys a $4200 custom sofa that lasts well over a decade. Keep this in mind when making decisions — if you can swing the upfront cost, you'll get better value (and a more beautiful home) in the long run.
Local Links:
Anderson's Interiors || Andersonsinteriors.ca
Joshua Creek Furniture || Joshuacreekfurniture.com
Blue Skies Woodwork || Blueskiescustomwoodwork.com