"The fire is the main comfort of the camp." ~Thoreau
by Allison Dempsey
Whether you're an outdoorsy adventurer or prefer a fancy all-inclusive resort, enjoy "roughing it" in the wilderness or lounging in a comfortable cottage, many can agree that the highlight of any relaxing getaway is gathering together in the evening to relax, chat and share some stories, often in front of an inviting, crackling fire.
There's just something about a fire that attracts us, but unfortunately, for most city-dwellers, an open backyard fire is generally not permitted for a variety of safety reasons. That's where an outdoor fire pit comes into play, adding warmth and atmosphere with the safety of propane and natural gas in a variety of styles designed to suit your personal aesthetic needs. "Nothing is selling stronger," says Andy Paul, owner of Burlington's Sun Country. He adds, pun possibly intended, "Fire pits are the hottest thing out there."
Designed to mimic the effects of actual flames, fire pits are contained and as safe as a barbecue. They come in a variety of shapes and sizes, and many feature a built-in table ledge for added convenience. Strong, safe and weather resistant, fire pits are designed to mimic the look of metal, limestone, slate, marble, granite and stone, adding beauty and ruggedness to your patio. "Fire is a natural draw for people. We love campfires, but when we can't have natural fires outside in our backyards, this is the next best thing," says Paul. "It really gives you the same overall feeling."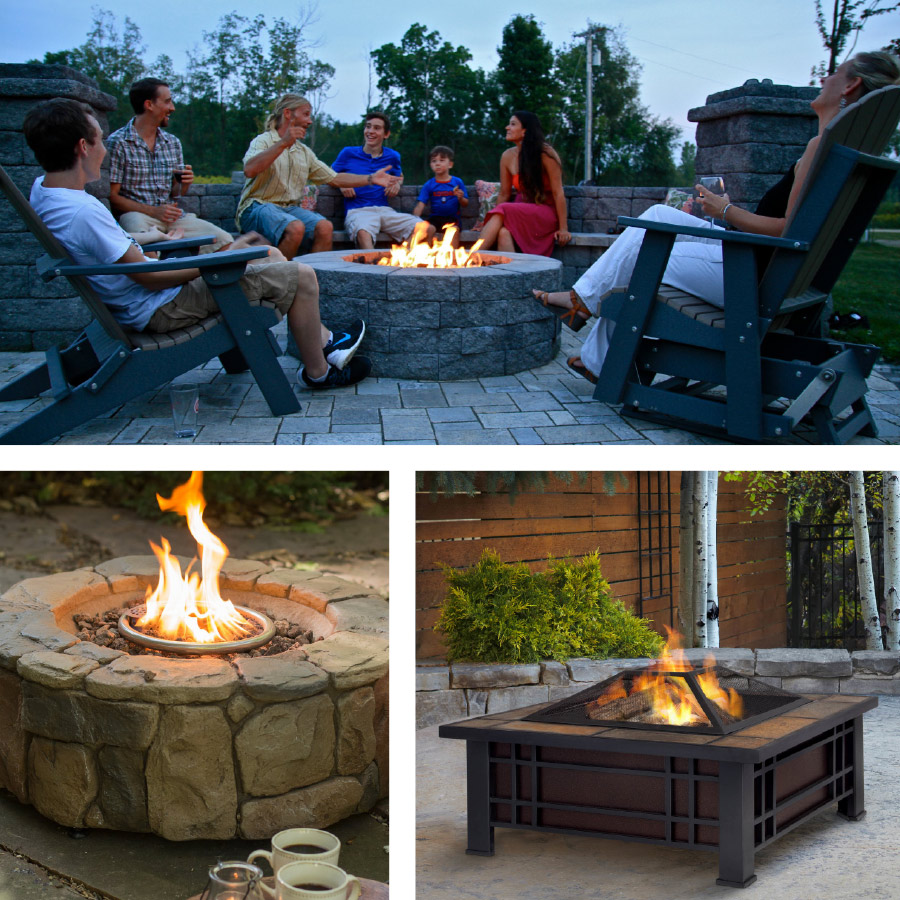 He says whether you're looking for traditional or urban styles, there are models available for every taste, without the mess or upkeep of a real wood fire, and of course, without the fire risks. And even though our summer months are hot, evenings can sometimes still be cool. That's where this product definitely comes in handy. "They lengthen the amount of time you can enjoy the outdoors and your backyard," says Paul. "It's definitely a focal point for any gathering. Congregate around and just relax."
When deciding on the type and style of fire pit to install, Jeremy Kalapacz of Oakville Home Leisure emphasizes doing your homework when looking for what works best in your particular backyard, as there are so many different options available, depending on your personal taste and needs. He says fire pits are a very popular feature for a gathering space that highlights beauty, style and warmth while providing a central area for people to talk and relax during the diverse Canadian seasons. Oakville Home Leisure offers a wide variety of fire pits including an Oriflamme model, where flames emanate from underneath decorative elements that resemble stones or crystals  which are both fireproof and colourful.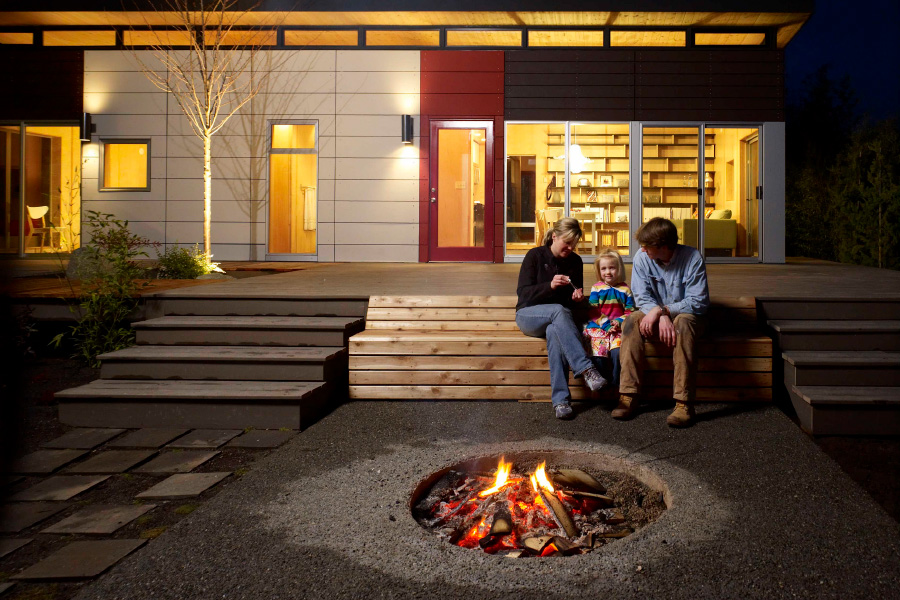 Bjorn Wilmot, owner of Backyard Retreat in Oakville also agrees with the benefits of extending the outdoor season. "They're definitely a perfect solution to staying outside in the backyard later in the evening in a social setting. They're a popular item every year. Both water and fire naturally draw people's attention and create ambiance." 
Summer is fleeting and the need to maximize our outdoor enjoyment is paramount. So the next time you're longing for a camping trip and the relaxing evenings spent singing or lounging around the fire but just can't get away from the city, bring the beauty of the fire to you — safely. "These fire pits don't need a lot of space but they create fantastic ambiance," says Wilmot. "And any size backyard can accommodate one."
Paul says whenever clients are considering re-doing their backyards and upgrading their patios, fire pits almost always come into play as part of the makeover. "There's something about gazing into a fire," he says. "It's mesmerizing."
Local Links
Oakville Home Leisure
oakvillehomeleisure.ca
Sun Country, Burlington
suncountryleisure.com
Backyard Retreat, Oakville
backyardretreat.ca