Going back to school isn't just for kids anymore. Local high schools, colleges and universities in Halton now offer such a wide range of programs for adults that it's tempting to join the kids when they head back to the classrooms in the fall. We have so many opportunities to change career track, learn a new language or upgrade skills and knowledge, and it's all local.
Here is a sampling of what's available at three local schools: 
Gary Allan High School
There's a course at Gary Allan High School in Burlington called Designing your Future, which is an apt description for the school's overall selection of continuing education programs. The school offers a wide range of adult continuing education programs in many areas and offers credit and non-credit courses and classes in English as a Second Language, skilled trades and job search.
The classes come in various forms, from night school to summer school, co-operative learning and online learning. In the area of skilled trades, the board partners with The Centre for Skills Development and Training and offers a free 20-week career and trades exploration program that includes hands-on training in manufacturing, electrical and construction.
Language courses for adults have grown in popularity and Gary Allan now offers Korean, Arabic, Urdu, Mandarin, Romanian, German and Spanish. While German has been one of their most popular courses, there has been increased interest in Spanish and for the first time, they are offering Romanian this fall. Mandarin was started about three years ago and has also become one of their most popular languages.
Their online classes include English, math, science (Biology, Chemistry, Physics), and computers, as well as photography, nutrition and health and parenting. Math and English are popular with adults who want to obtain their OSSD (Ontario Secondary School Diploma) to open up career opportunities. There are even correspondence courses for inmates at the Maplehurst and Vanier Prisons to help them prepare for jobs when they're released.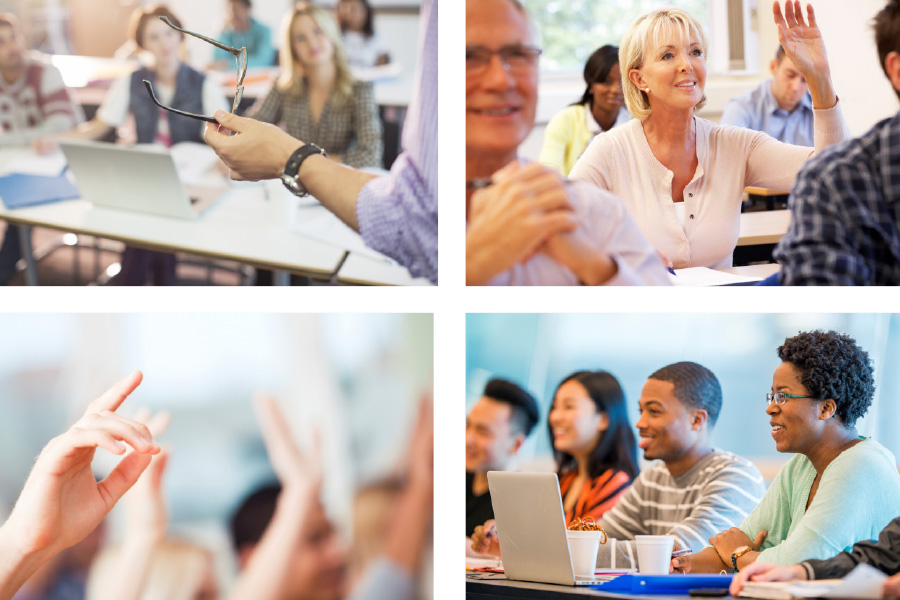 Sheridan College
At Sheridan College's Faculty of Continuing and Professional Studies, you can take general interest classes on everything from Psychology Core Concepts to The History of Chocolate, as well as college prep courses in both Math and Science. There's also the Academic and Career Entrance (ACE) program, which is a high school equivalency program for adult learners looking to achieve their educational goals. With classes offered online, in-person, and in a specialized hybrid environment, adult learners can look forward to tackling their passion in Digital Photography, Bereavement Studies, Small Business Bookkeeping, Home Inspector Training, and many other areas of study.
Sheridan promotes over 450 courses while providing flexibility with courses ranging from one-day workshops to 14-week programs. Sheridan currently boasts such popular programs as Accounting and Finance, Human Resource Management, Project Management, Visual Design Interior Decorating, and French. Due to their popularity and many requests for more technology based courses, the College is launching new technology-related programs for their fall semester. "We've seen an increased interest in technology and analytics, which is why we launched our Data Science certificate for the upcoming term", says Marcela Velez-Pulgarin, Program Manager for Sheridan's Faculty of Continuing and Professional Studies.
DeGroote School of Business
The image most of us have of the McMaster University DeGroote School of Business is that it's a full-time academy for budding MBA students. In fact, the South Service Road school in East Burlington offers a number of short-term classes during the day and night that are Executive Education courses targeted to mid and senior level managers, directors, executives and entrepreneurs. The Executive Education programs are split up into the areas of healthcare leadership, executive management and continuing education-style programs.
by Denise Davy
Local Links
Gary Allan High School, Burlington
garyallan.ca/adult-students
The Centre for Skills Development and Training
thecentre.on.ca/skilledtrades
DeGroote School of Business, McMaster University
execed.degroote.mcmaster.ca
Sheridan College
caps.sheridancollege.ca