Pub, a word conveniently shortened from the British term public house, is defined as an establishment licensed to sell alcoholic drinks. But for many, it has the deeper meaning of a meeting place or a place of social gathering. In many places around the world, especially in small English villages, the pub is the focal part of the community. Samuel Pepys, a British Member of Parliament and famed diary keeper, described the pub in the 17th century as being the "heart of England". The Red Lion is the most common name for a pub in Britain where there are reportedly 656 establishments with this name.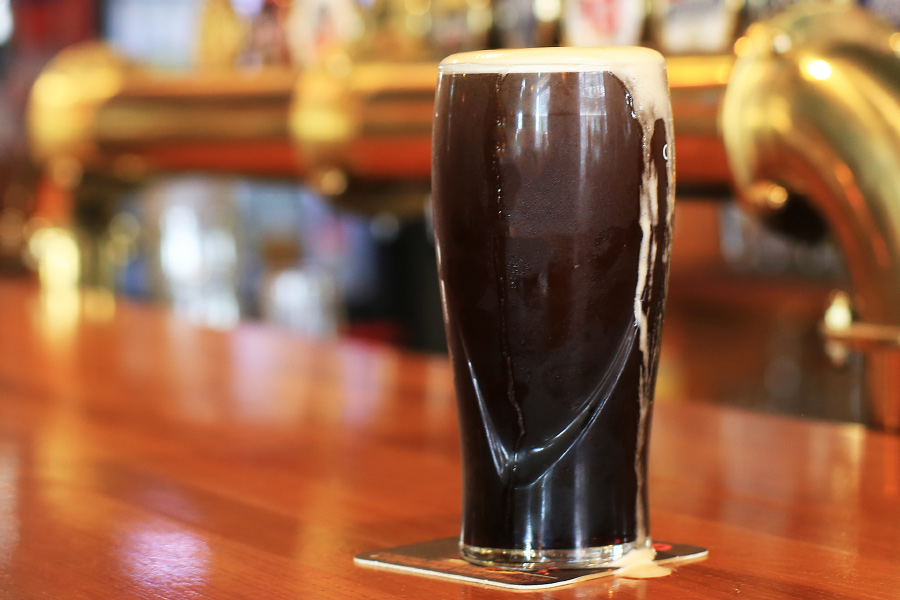 Pubs date back to Roman times, when inns or taverns started popping up along the Roman road networks where travelers could obtain refreshments. When looking for the difference between a bar and a pub, reference is often made to Britain when referring to a pub, and the word has connotations of being a place to socialize, and not just to drink alcohol. A bar is often differentiated by having loud music and a dance floor.
Oakville and Burlington have many quaint and charming pubs where patrons can get a pint of English beer and meet up with friends. Nowadays, pubs have a huge range of beverages, from craft beers, fine wines and cocktails to gourmet food offerings, but there still seems to be a leaning toward a more British way. Items such as bangers and mash, and beef and ale pie appear frequently on menus as well as the quintessential British meal, fish and chips.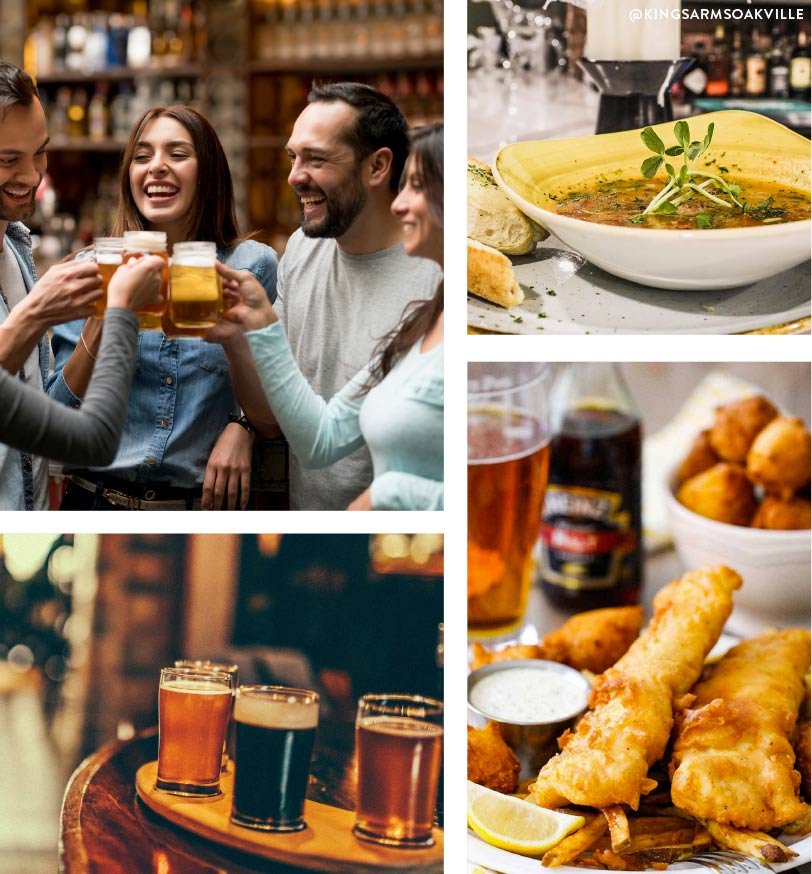 The King's Arms (kingsarmsoakville.com) in downtown Oakville is one of the oldest pubs in the area. It was first opened in the mid-70s under the name "The Duke of Bedford" and changed its name to The King's Arms in the '90s. The pub specializes in craft beer with an extensive range of products and offers traditional British food such as steak and Guinness pie, as well as more trendy fusion items such as truffle brisket mac and cheese.
The Abbey Arms (abbeyarmspub.ca) located in Glen Abbey, Oakville, has a specialty brunch menu on weekends for earlier diners, and also caters to vegetarians with its house-made chickpea and cauliflower curry.
The Queens Head (thequeensheadoakville.com) in downtown Oakville offers an authentic pub atmosphere and is reputed to serve the best fish and chips in the area. Be prepared to wait for a table on a Friday night.
Not to be outdone, The Queen's Head (the queenshead.ca) in downtown Burlington opened its doors in the 1990s and specializes in house pub pies. It also features traditional pub fare such as beef liver with bacon and onions. It hosts events throughout the year, including celebrating St Patrick's Day.
The Pipes and Taps Pub (thepipesandtapspub.com) in Oak Park, Oakville also varies its food offerings from a trendy warm tandoori spiced Atlantic salmon salad to classic bangers and mash.
With 17 beers on tap, The Stout Monk (thestoutmonk.com)
at Neyagawa and Dundas in Oakville, is certainly a beer destination but also offers game-day breakfasts and screens anything from the Leafs game to premier league soccer. They offer traditional fare like bison shepherd's pie and also signature items such as Monk wings or Monk nachos.
In downtown Burlington, you'll find Burlington's oldest English Pub and Alehouse – The Poacher (thepoacher.ca). Also downtown is The Dickens Pub (thedickens.ca), where you can bite into half-price wings on Tuesday or sip $5 Caesars on Saturday before 6 p.m.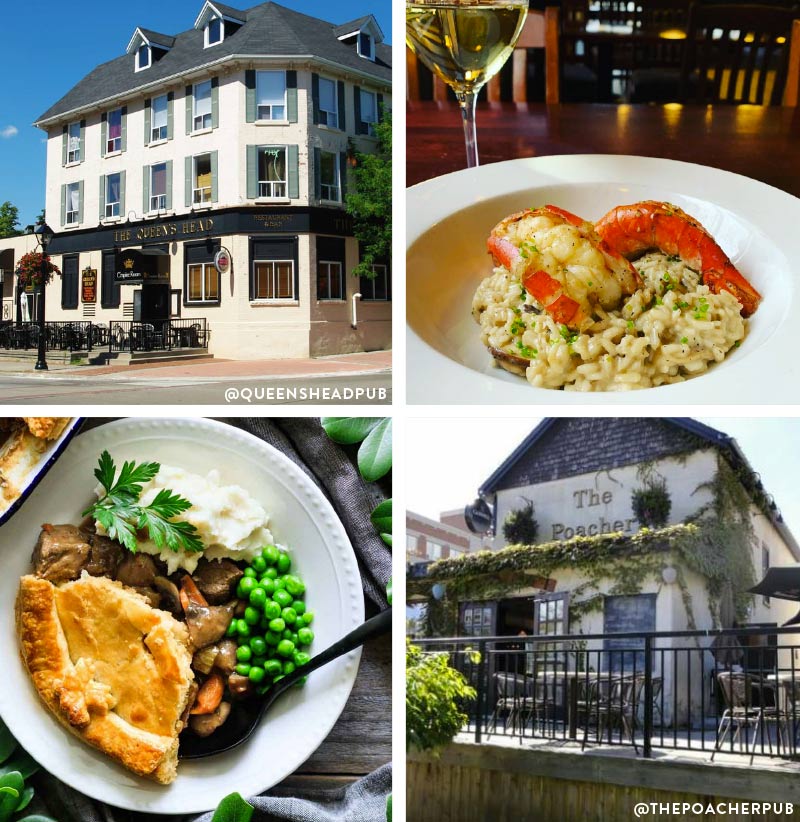 With St Patrick's Day approaching, it is worth scouting out your nearest pub to make sure you don't miss out on all the fun – and all the green beer. Throw on your most festive Irish gear and be prepared for everything from St. Patty's inspired dinner specials, Irish dancers, and simply, a bangers and mash good time.
by Jenny Ratcliffe-Wright
Other Pubs to Try:
Emma's Back Porch, Burlington
Emmasbackporch.ca
Oakville Pump and Patio, Oakville
Oakvillepump.com
Studebaker Pub & Diner, Burlington
studebakerburlington.com
3 Brewers Microbrewery, Oakville
Les3brasseurs.ca
The Firehall, Bronte
Thefirehall.ca
The Judge and Jury, Burlington
Thejudgeandjury.ca
Bru, Oakville
brurestaurant.ca
Beertown, Oakville + Burlington
Beertown.ca
Tin Cup, Oakville + Burlington
Tincupsportsgrill.ca