It's no secret that dads love their tools. But tools aren't just useful in the garage for fixing bikes. We've rounded up some of the best kitchen gadgets Dad is sure to love. Infuse a little tech and watch Dad whip up pub style french fries in the air fryer, the juiciest steak on the BBQ and weekend breakfast like he's a sous chef.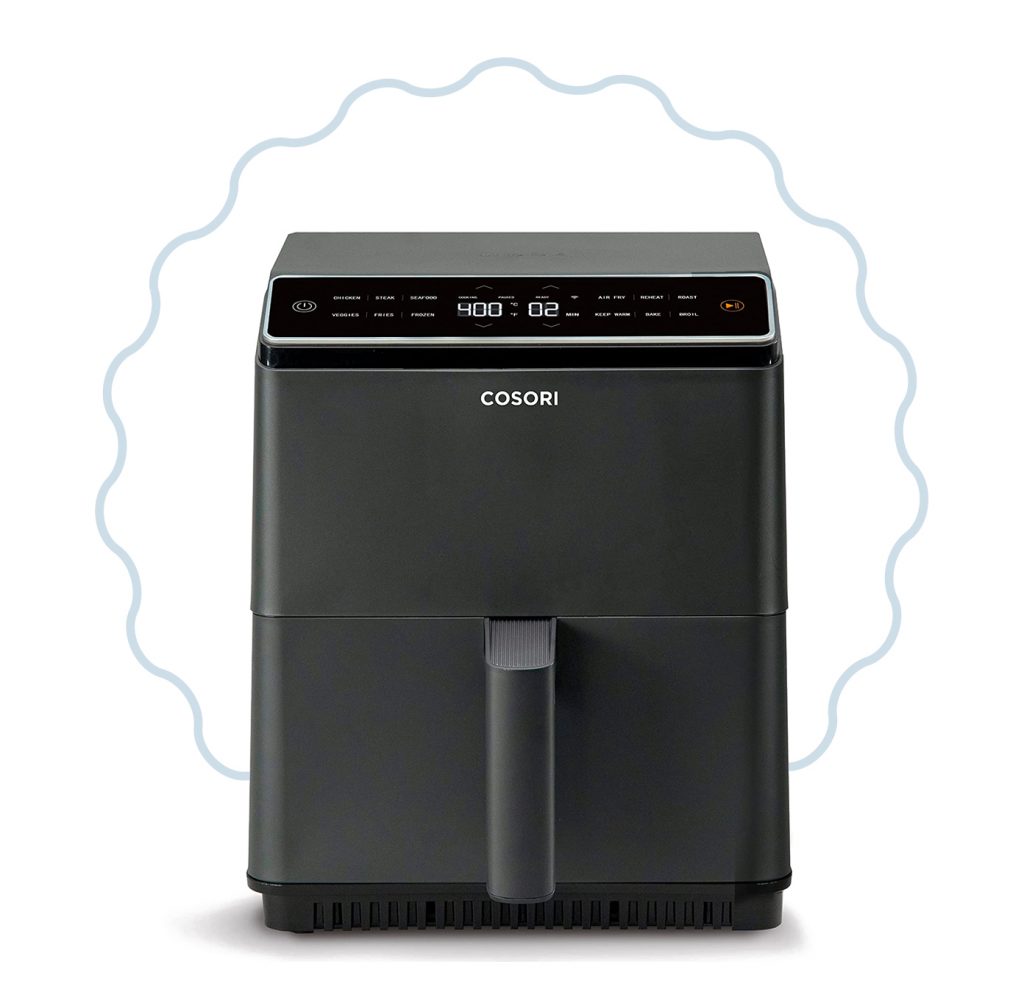 An Air Fryer
Cooking is the art of patience, but not if you have an air fryer. This trendy kitchen gadget uses rapid hot air technology to cook food faster and allows you to cook Dad's favourite pub style fries and chicken tenders in minutes. While an oven typically requires 10 minutes to heat up, an air fryer doesn't require any pre-heating. Food comes out crunchy and golden every time.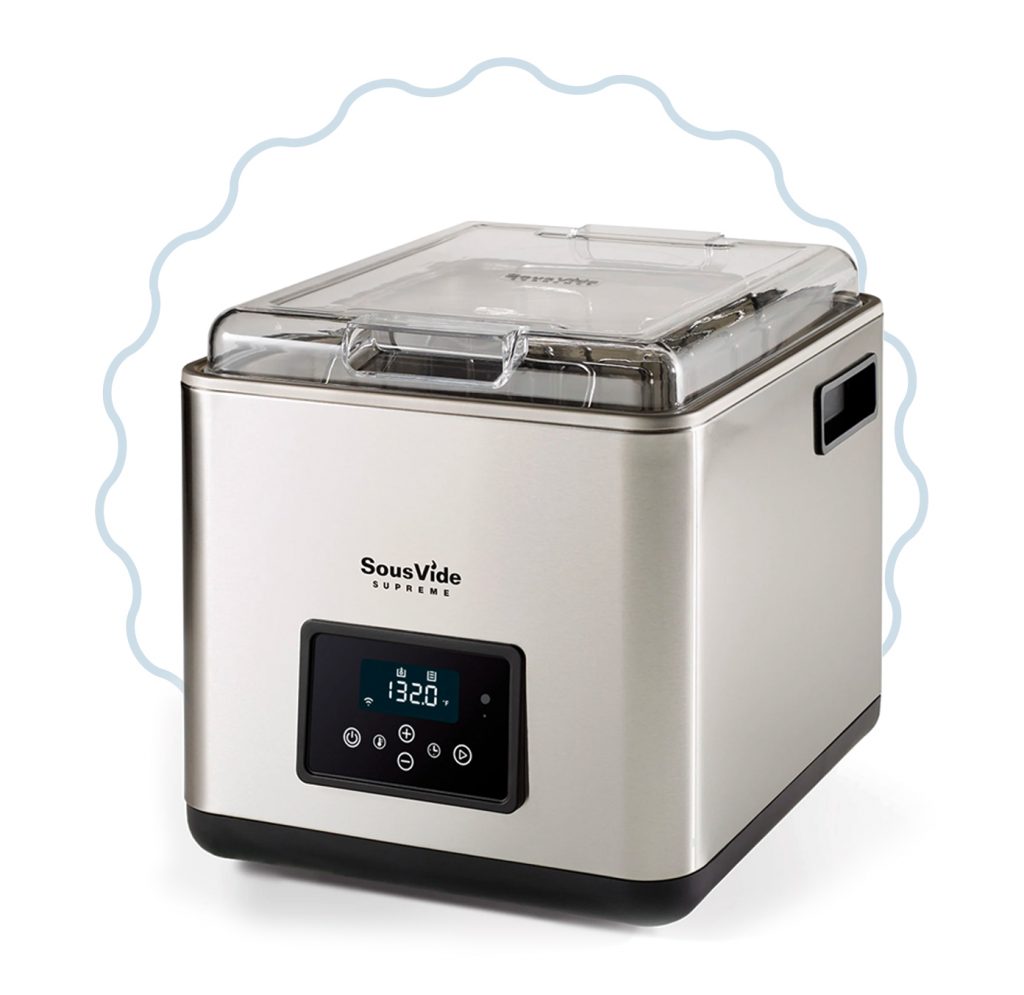 A Sous Vide
Pronounced "sue-veed" meaning "under vacuum" in French, this method of cooking has been used in high end restaurants for years and is now available to home cooks. Sous Vide consists of vacuum sealing food in a bag, then cooking it to a precise temperature in water. Perfect for cooking vegetables, fish or meat, you can attach the sous vide device to any pot, add water and drop in your food in a vacuum sealed bag or glass jar. Using precise temperature control, the food cooks in its own juices making it moist, tender and juicy. For those who enjoy a little kitchen tech, Anova has a sous vide device with bluetooth technology allowing you to monitor your food's progress through the Anova Culinary App that sends notifications to your smartphone to tell you when your food is ready.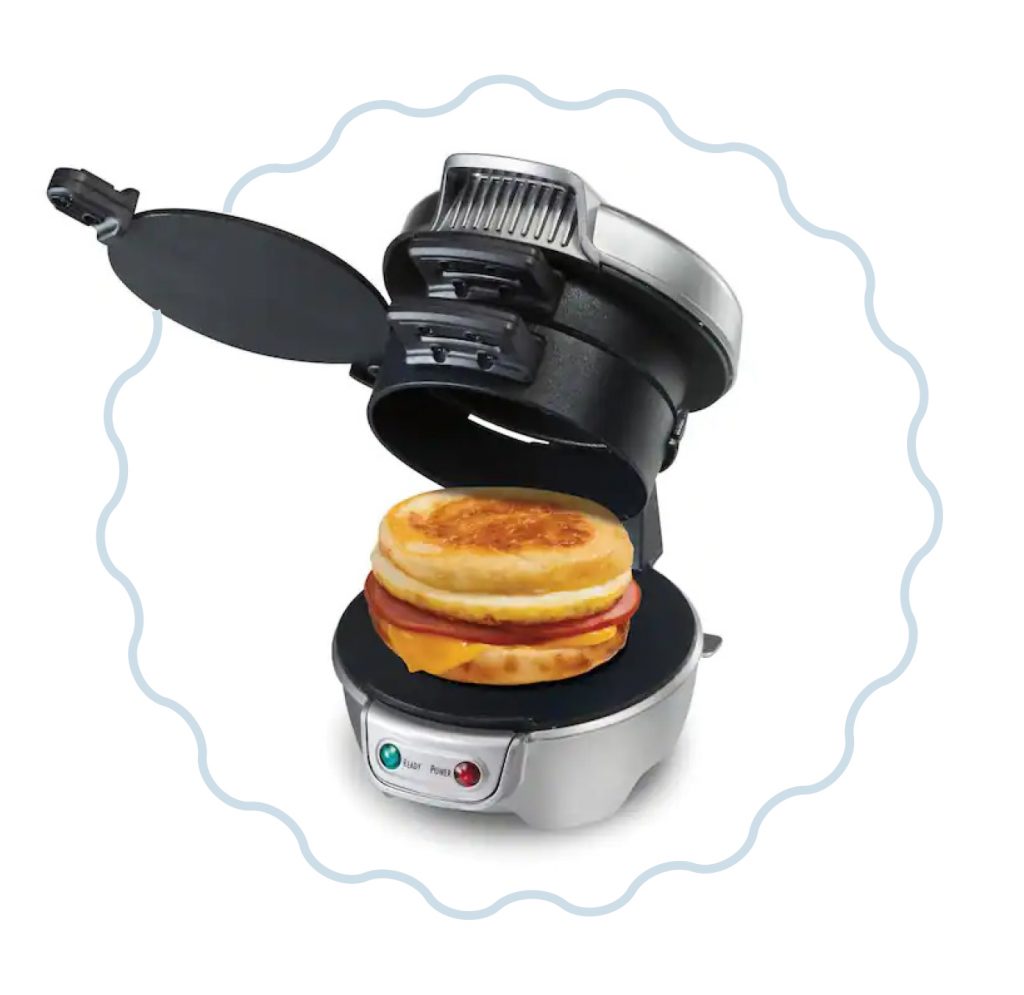 A Breakfast Sandwich Maker
Let Dad be the breakfast hero. No more weekend morning drives to McDonald's. The Hamilton Beach Breakfast Sandwich Maker delivers a hot and hearty breakfast sandwich in just five minutes. Use an English muffin, bagels or pancake as your bread, add your egg, cheese and precooked meat. Top your egg with a second slice of bread, close and in five minutes you'll have a delicious breakfast sammie at home.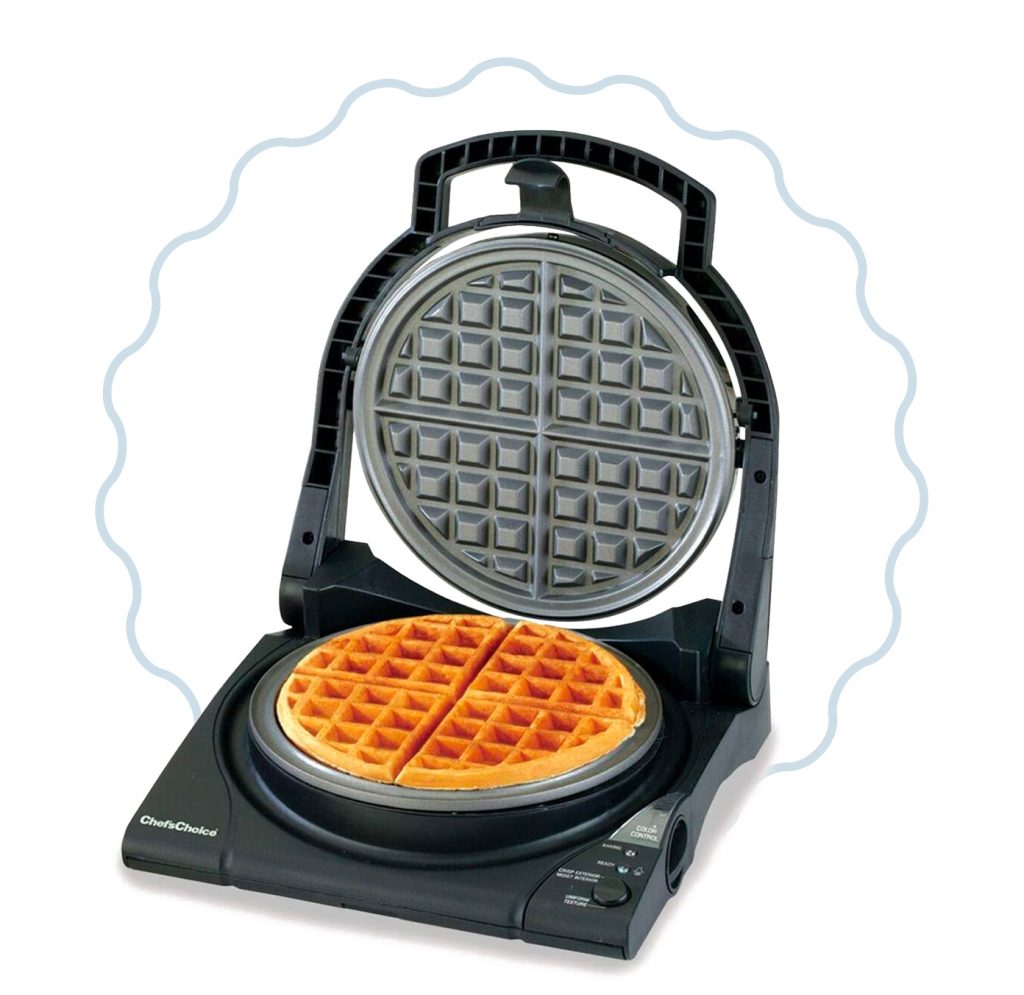 A Waffle Maker
Your weekend mornings will never be the same again. Get a fresh, delicious restaurant quality waffle from the comfort of your own home. We like the Chef's Choice WafflePro Classic Belgian 840B. Its customizable settings allow you to choose your brownness settings and adjust for a crisp exterior, moist interior or uniform texture, delivering your perfect waffle. Top with fresh fruit and whipped cream and enjoy!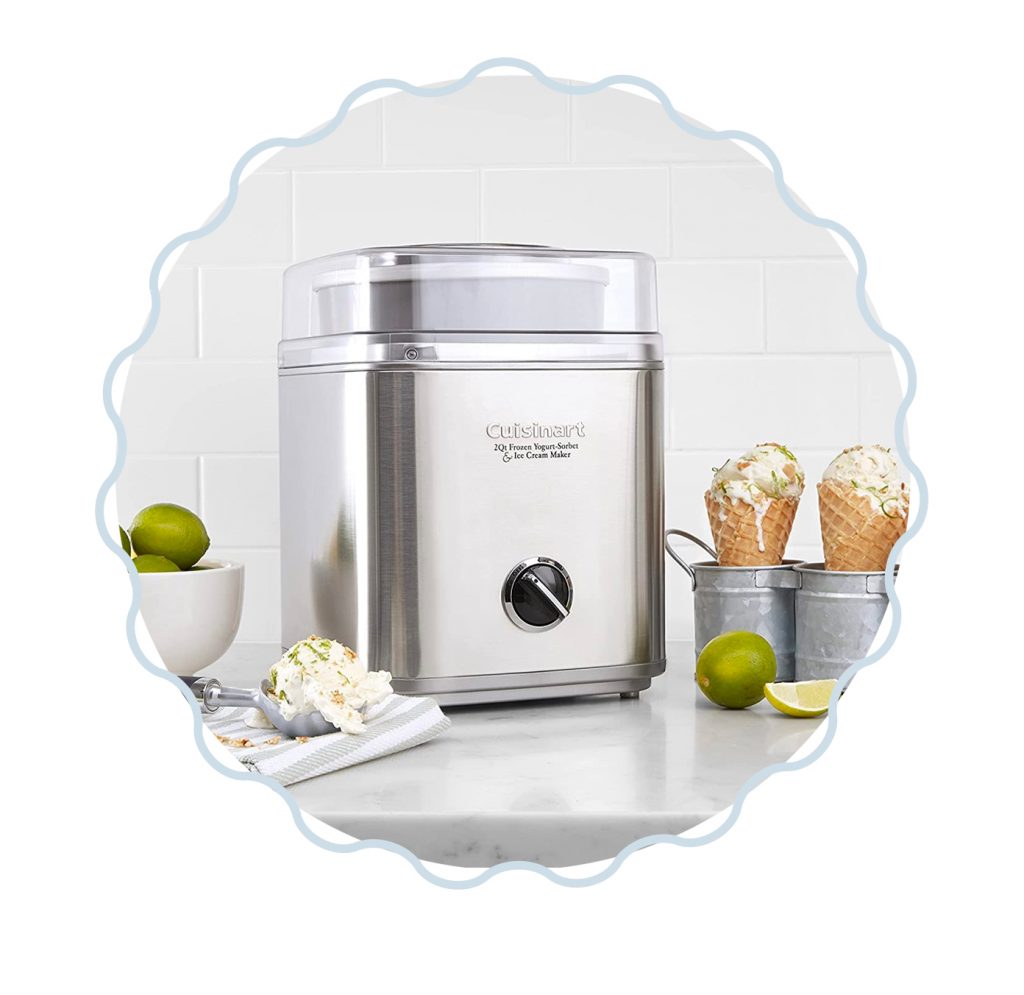 An Ice Cream Maker
Make dad the king of desserts with an ice cream maker. Whip up a delicious batch of ice cream using cream, milk, sugar and the fruit or flavour of your choice. One bonus, other than ice cream at your fingertips of course, is that you can be in control of your ingredients and accommodate family members' dietary concerns. We particularly enjoy the Ninja Creami, a slightly more expensive ice cream maker that makes a smooth ice cream similar in texture to a Dairy Queen Blizzard and can also make gelato, milkshake and smoothie bowls.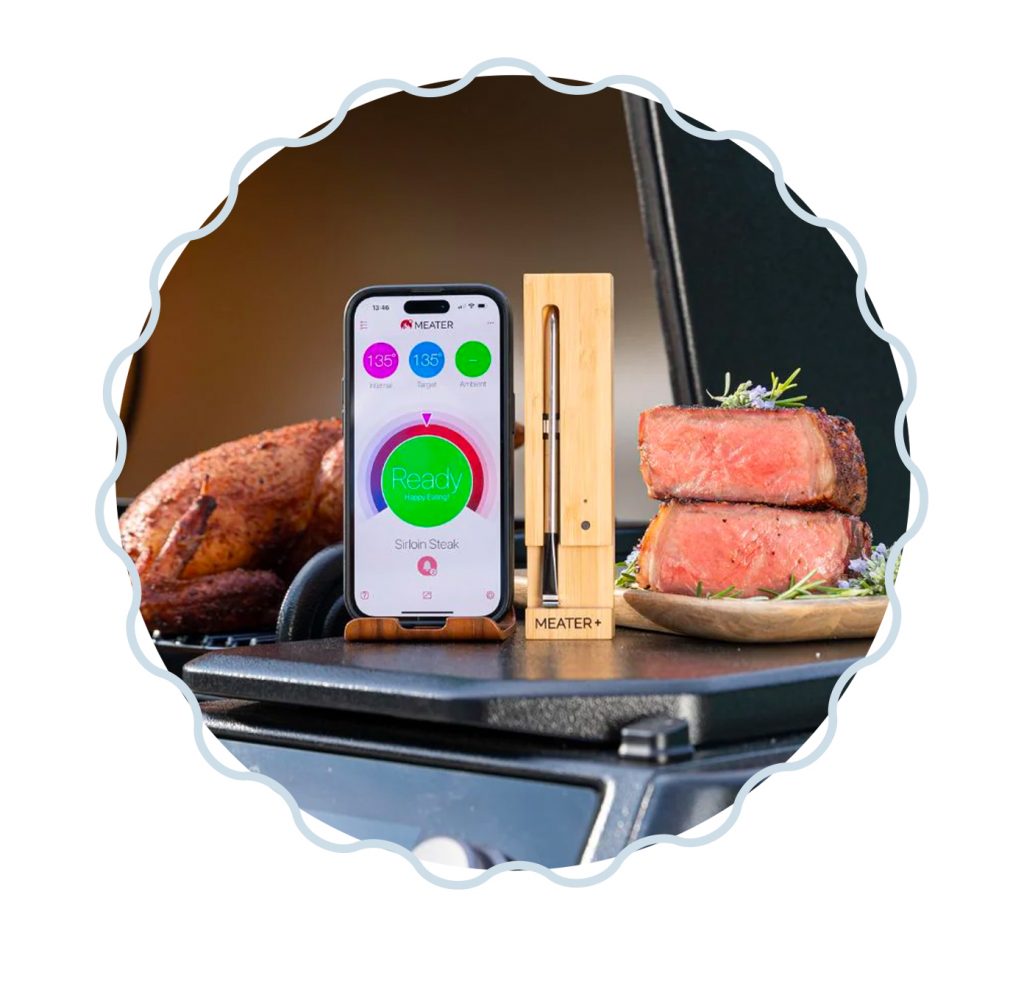 The MEATER+ Smart Meat Thermometer
For the grill master who enjoys a little tech, simply stick this smart cooking accessory into your steak or chicken, delivering a perfectly cooked meal every time. The Meater+ is a completely wireless meat thermometer and sends notifications to your phone when your food is ready.
The Grillbot Automatic Grill Cleaning Robot
We can probably all agree that the worst part about cooking is the clean up. The Grillbot is essentially a Roomba for your barbeque. Its electric motors power its wire brushes and propel it across your grill, sounding an alarm to let you know when it's finished.
Armed with all these amazing tools, you might need an extra cupboard in the kitchen to house them all, but Mum may never need to cook a meal again! Happy cooking!
By Lisa Evans