There is never a time quite like the present to try something new, especially coming into a new year where collectively, we are more than ready for change! If the world isn't quite ready to give us that change, maybe it's time to shake things up in our own lives.
Thinking about starting a new year with a new commitment to health is nothing new. But what if our workouts could look different this year? Working out doesn't have to be monotonous or routine, and it doesn't even have to feel like working out. It can be new, vibrant, exciting, and fun, all while transforming your health and confidence. These local studios offer a variety of unique exercise classes for all ages, abilities, and interests. The only thing you need is a willingness to try something new and make a change.
Aerial Yoga
You may be familiar with yoga, but this takes traditional yoga to new heights, literally! Be Yoga and Wellness in Burlington offers a zero-gravity yoga experience with the help of a silk hammock attached to the ceiling. You don't need to be experienced in yoga or a Cirque du Soleil performer to attend these classes where you will learn, improve, have fun, and develop incredible strength. Are you ready to fly?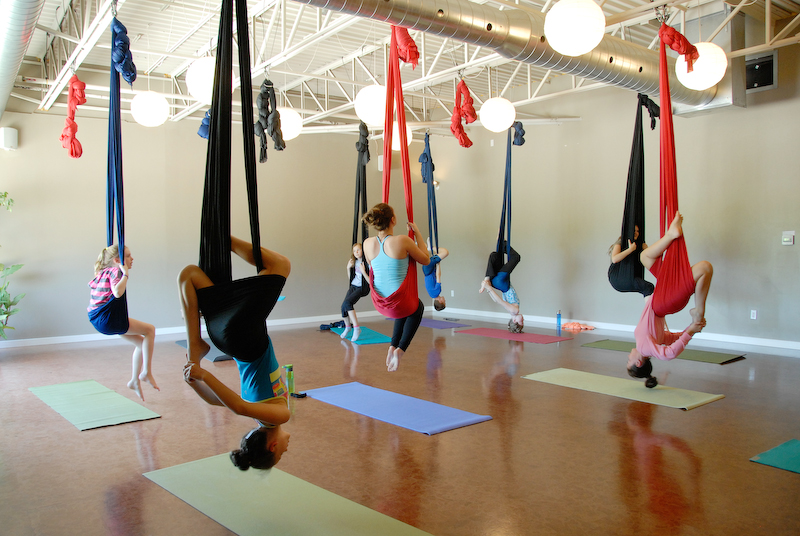 Pole Classes
There are many stereotypes associated with pole "dancing", but have you ever considered that it could actually be a full-body workout that combines resistance training, cardio, strength, and flexibility? This is an incredibly fun and active way to build your confidence in a way that doesn't feel like you are working. Check out Yoga and Pole in Oakville for a complete schedule of all level classes.
Belly Dancing
Dance can be a great way to work out, and Egyptian Belly Dance is no exception. Located in beautiful downtown Burlington, BellyUp offers classes for curious beginners to those with higher levels of experience. Belly dancing is perfect for recreation, fitness, self-transformation, and artistry, and BellyUp is a non-judgmental and safe space to explore and try new things.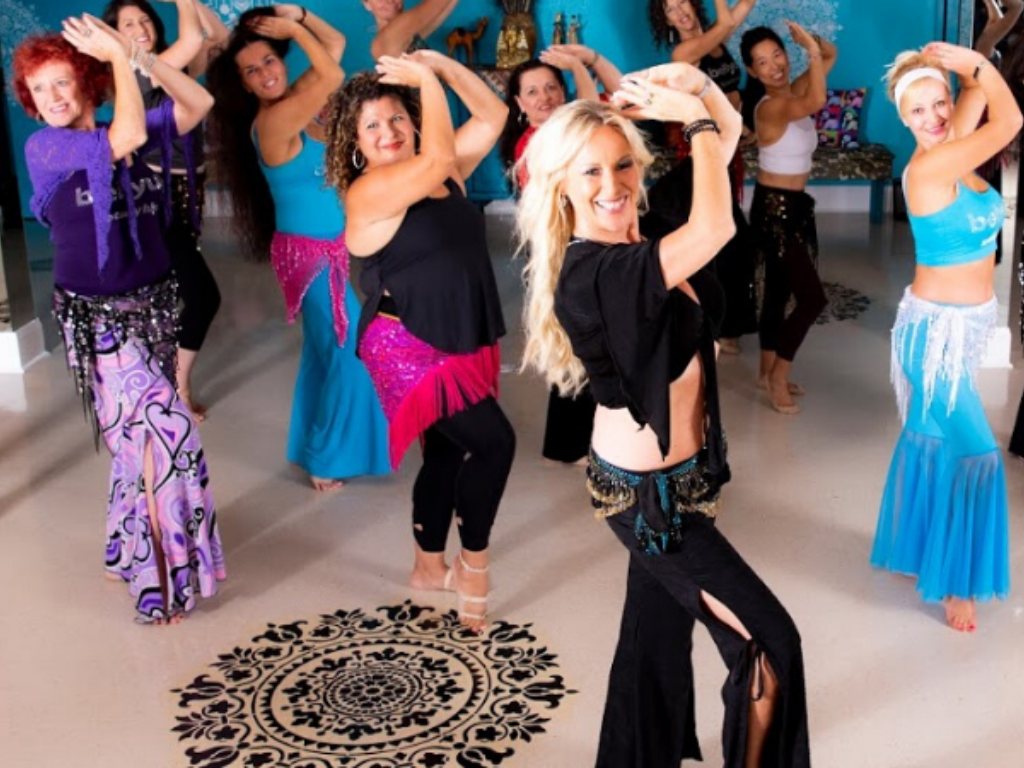 Kickboxing and Martial Arts
If dancing and yoga aren't your thing, Inner Warrior Fitness in Oakville has other forms of modern workouts for you to try. Their large variety of classes include martial arts, kickboxing, and more, and are available to all experience levels. You will sweat, learn, improve, and have fun in a way that is sure to bring out your inner warrior!
Barre
There is a new dance workout raising the "barre" and it brings new life and energy to traditional ballet. Barre Life in Oakville combines ballet, pilates, and yoga in a unique class that utilizes a ballet barre and resistance bands. Several varieties of classes exist, each targeting slightly different things, available for all levels of experience.
Capoeira
Capoeira is an Afro-Brazilian martial art that combines elements of dance, acrobatics, and music. Capoeira Bamba Mississauga is the perfect authentic local studio for you to experience this new art form. Be prepared to try putting your body in positions that you may have never thought possible as you learn this art form and immerse yourself in a different culture, all while becoming a stronger version of yourself.
We continue to face a world that is unknown, so with a new year upon us, perhaps embracing the unknown with newfound confidence could be empowering. These studios are unique, but they share a few things in common; they are locally owned, inspiring places ready to welcome you as you try something new, focus on your health, have fun and make a change!
Local Links:
Be Yoga and Wellness || Beyogawellness.com
Yoga and Pole || Yogaandpole.ca
BellyUp || Bellyup.ca
Inner Warrior Fitness || Innerwarriorfitness.ca
Barre Life || Barrelife.ca
Capoeira Bamba Mississauga || Facebook.com/bambamississauga