The heart of the home, the hardest working room in the house, party central: yes, we're talking about the kitchen. It doesn't seem to matter what size your living quarters are, or how cozy and inviting you make your family room, the kitchen is where family, friends and guests naturally tend to gravitate, no matter the occasion. We talked to two local kitchen design and renovation companies to find out what the current trends in kitchen design are.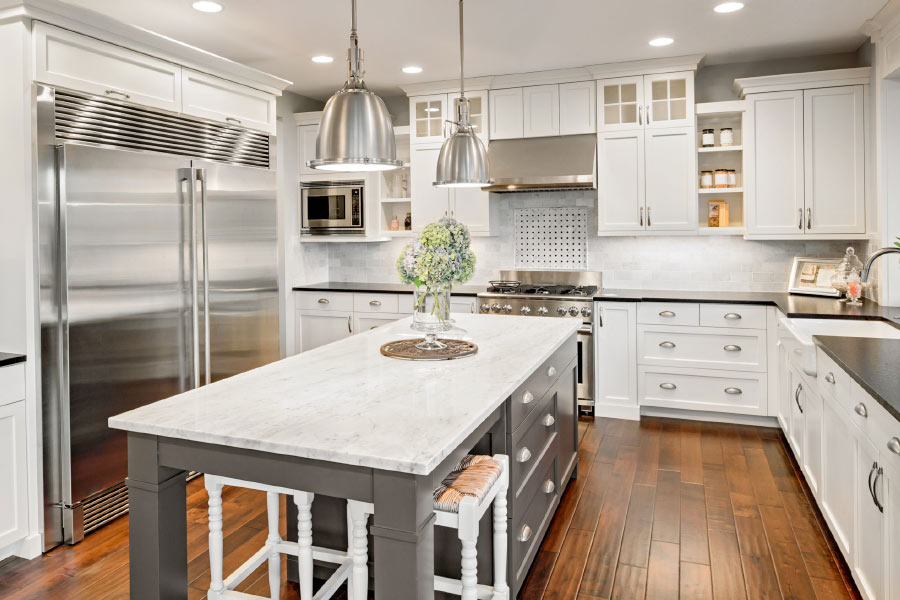 "This year it's all about white," says Barbara Abraham of Chestco for Kitchens in Burlington. "Right now 80 per cent of kitchen designs are light, bright, cloud, or simply white, but with some grey thrown in too. Shadow is very popular, and a greyish taupe as well." But aside from a certain colour scheme, what homeowners most desire is simplicity in style, which means no clutter to be seen, and surfaces and cabinetry that are easy to keep clean. "Everyone wants a clean look," says Abraham. "That means cupboards with no raised panels, so they're easy to wipe clean with a warm, damp cloth, water only — no furniture polish."
And when it comes to countertops, it's all about quartz now — which is low maintenance and easy to clean, unlike granite, which requires care, sealing and yearly upkeep. "Customers who come in have done a lot of research, know what they want, and are armed with photos and lots of knowledge," says Abraham. "We strive to help them get what they want, but there are certainly trends that we help to accommodate."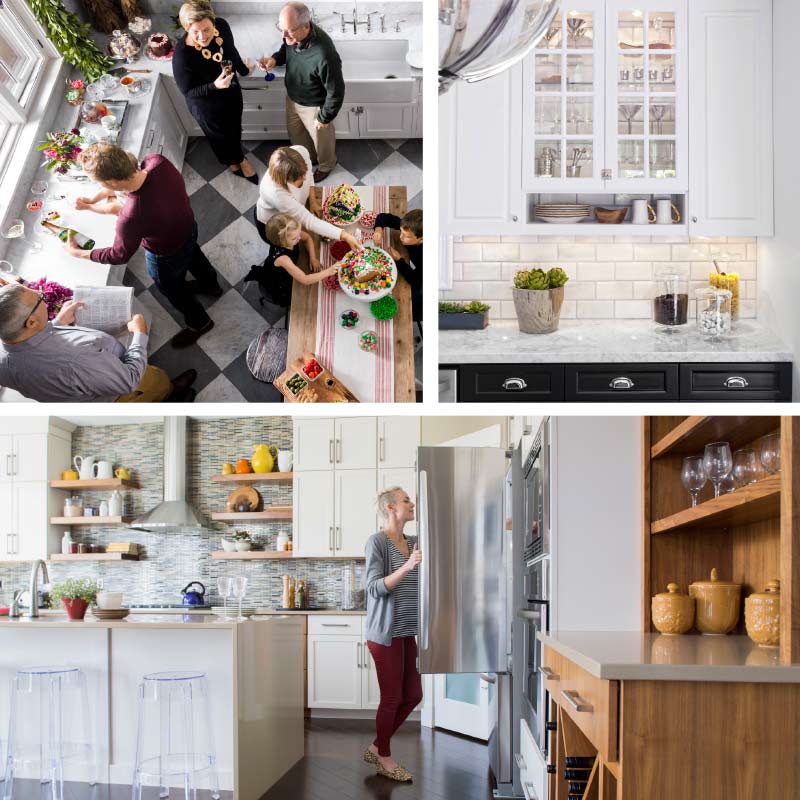 And who doesn't want that clean and clutter-free look in their home? Moving appliances off the counters, or at least having them hidden, not only creates a more attractive space, but makes it easier to work in as well. "Clients want things hidden, but still functional: a place for everything and everything in its place. At Chestco, even a six-inch spot can be modified to utmost functionality," says Abraham. "Useable space is more important than an actual trend."
And that's something John McInnis of Coxon-McInnis Kitchens in Burlington can agree with. He takes a more philosophical approach to kitchen design by embracing the space and flow of the room over any current or upcoming trends. "There's a lot happening in the kitchen," he says. "But I encourage customers to not just chase the latest thing to come along. It's more to do with the room space itself and how you want to utilize it now and for years to come."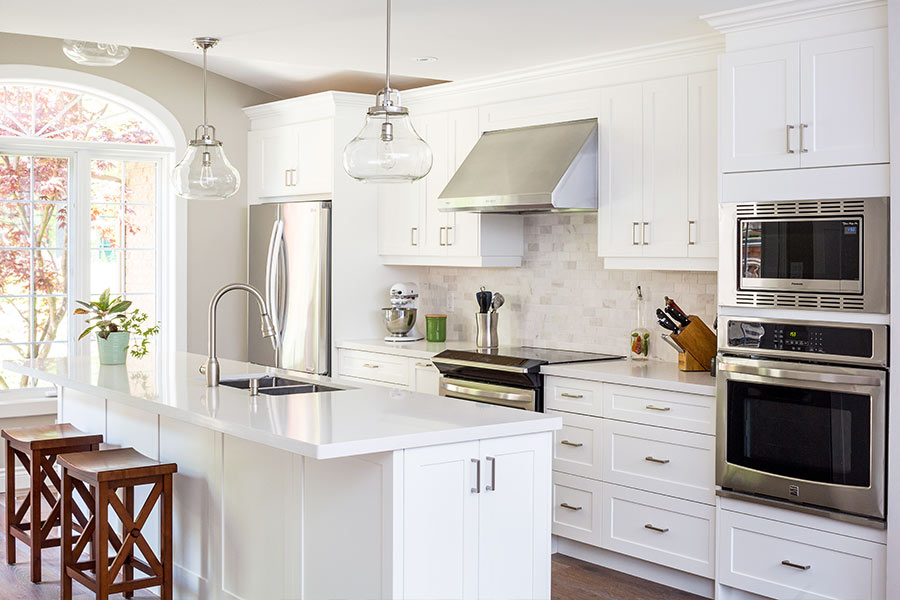 Calling it "the hardest working room in the house," McInnis approaches kitchen design from a lifestyle point of view, rather than what the upcoming year predicts in popularity. He likes to visit with families to find out how exactly they use the space, and create designs from there. "These days we need to look at the entire space, and work around that," he says. "Trends come and go, and it's vital not to just be trendy. No more short-term thinking, go bigger than that, and go with what you like."
He does, however, agree that white is very popular, never gets old, and ultimately never dates itself. He stresses using complementary colours throughout the house, or at least the main floor, to keep the flow. Galley kitchens, he says, make the most sense in terms of functionality and social aspects, with large islands to accommodate both the kitchen and an adjoining family room.
"In the end, it's about making the most of what you have, and spending time with family and friends," he says. "I've designed thousands of kitchens over the years, but what matters in design is what the family wants, and how they're going to use
the space."
by Allison Dempsey
Local Links
Chestco For Kitchens, Burlington
chestco.com
Coxon-McInnis Kitchens, Burlington
candm.ca