Prince Edward County, an island in Lake Ontario with 800 km of shoreline and nine villages, has a history rooted in farming, agriculture, and trade-through waterways. Today, the County is home to artists, winemakers, chefs, entrepreneurs, and people with a flair for hospitality.
At the centre of the County are small towns such as Picton, Bloomfield, and Wellington – alive with activity as visitors take in the shops, restaurants and main strip. In the outskirts lie acres of farmland and the tiny, quiet towns of Ameliasburgh and Sophiasburg. The South Shore, and North and South Marysburgh are known for agricultural delights and craft beverages. Of course, the County is also home to Sandbanks Provincial Park, the world's largest baymouth barrier dune formation, along with its fabulous beaches and campsites.
There's so much to explore in Prince Edward County, from quiet retreats to live shows and entertainment. Whatever your pleasure, there is something for everyone.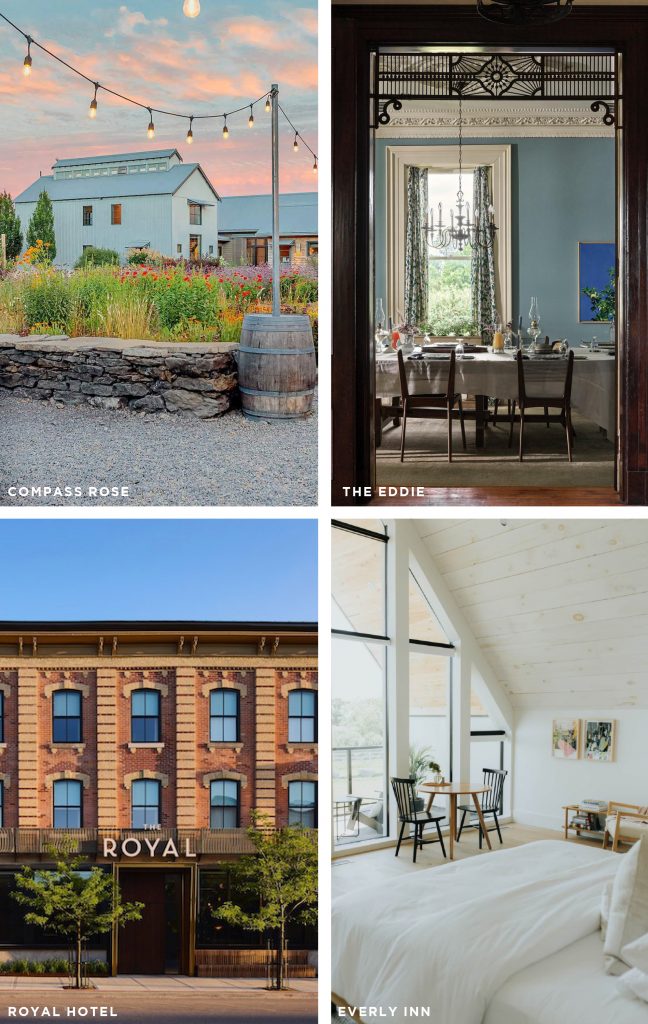 If it's theatre you love, The Eddie features a pre-show picnic dinner at the iconic 1860s Red Barn as the setting for an evening of entertainment. The 78-acre farm is located between Wellington and Bloomfield and features a pond, orchards, gardens, access to the Millennium Trail, and newly decorated suites. It is also home to the Wellington Farmers' Market, which takes place on Saturdays from 9am to 1:30pm from May 13th until the end of October. For a list of shows throughout the season, visit www.countystage.ca.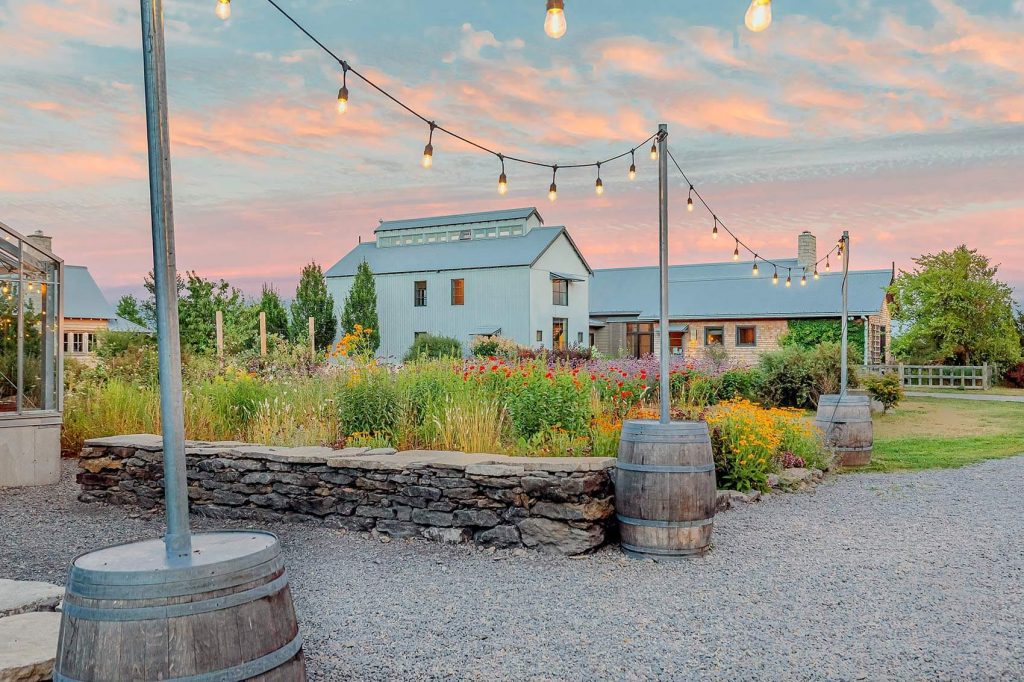 A wedding on the horizon? Compass Rose is a unique wedding venue in the heart of Prince Edward County's wine country. They offer wedding options for small groups or up to 2,000 people in their modern barn, farmhouse, greenhouse, and two outdoor ceremony sites. Wedding packages include two nights of accommodation in their elegant farmhouse that sleeps up to 12 people.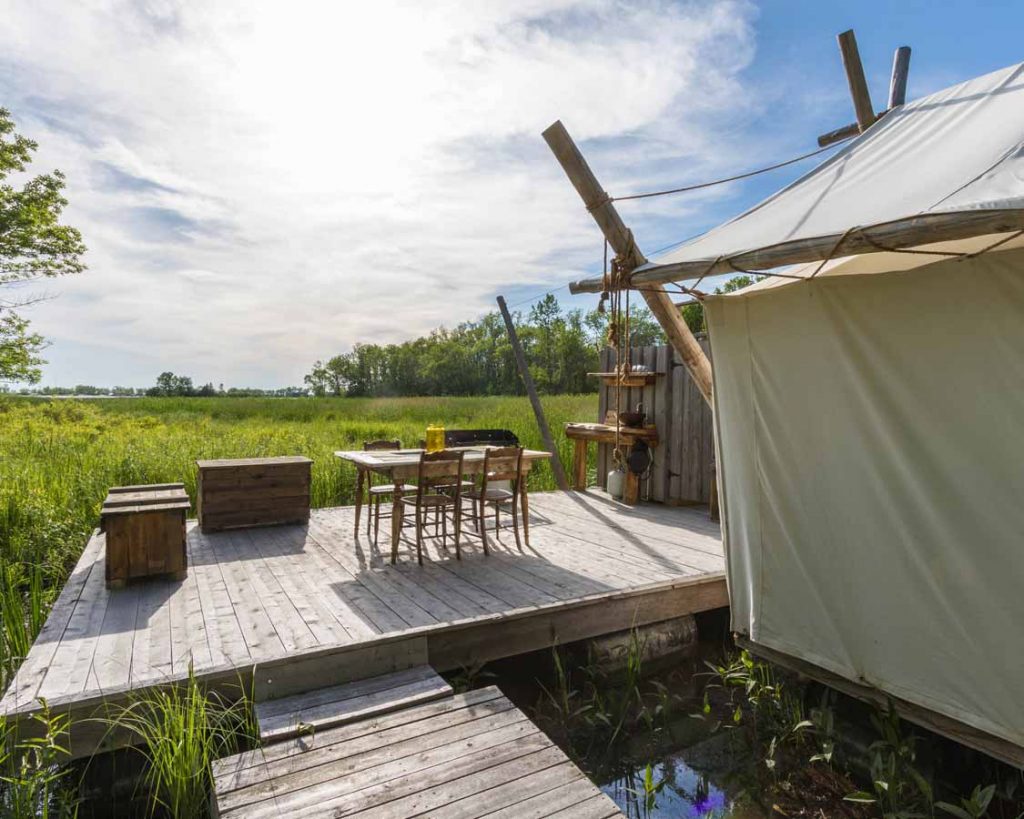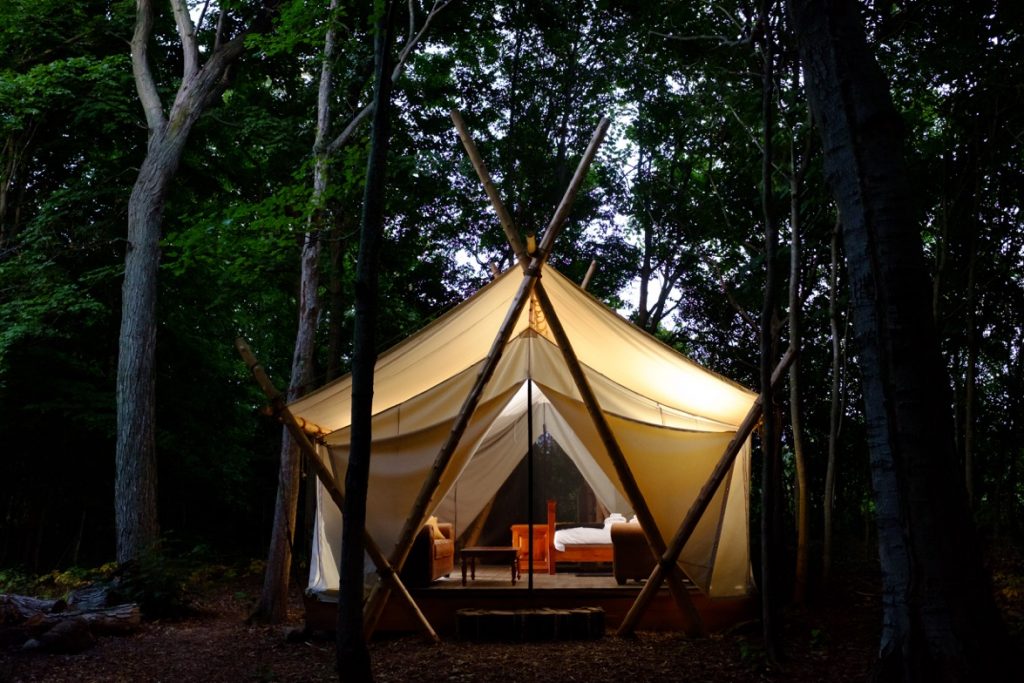 Reconnecting to the simplicity of the world around us is a rewarding experience when visiting the Fronterra Farm, a waterfront farm located on the legendary Hillier soils. Explore a healthier, sustainable lifestyle reconnecting to food while vacationing in their luxury prospector tents, complete with a summer kitchen and ensuite bathroom. The last three years during the pandemic provided the owner, Jens Burgen, an opportunity to open a farm-based forest school to plant flowers and botanicals for an elemental spa.
Accommodations in Prince Edward County range from rustic elegance to modern sophistication, so you're sure to find the perfect fit.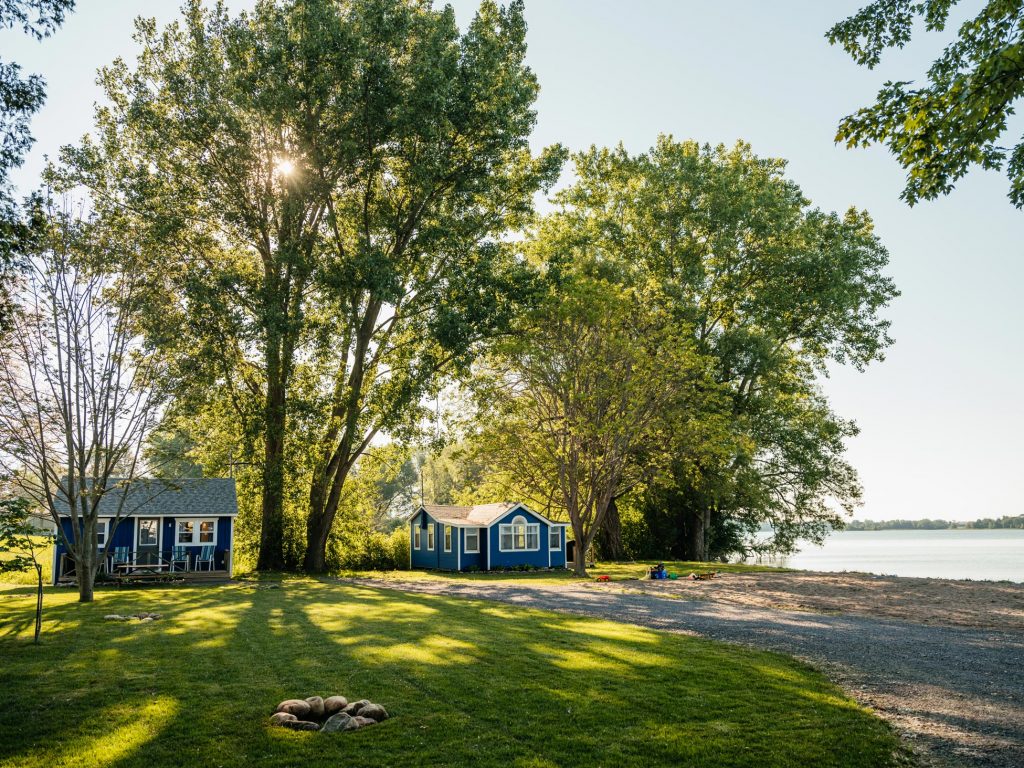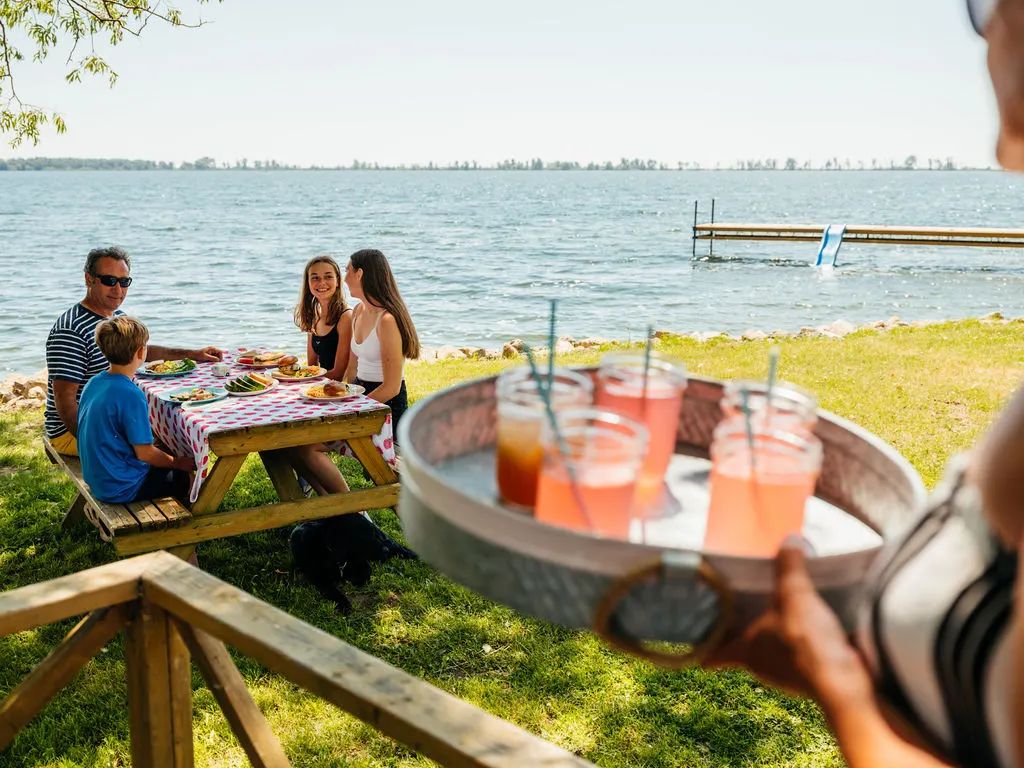 For a homey camping or cottage experience, Ray's Cottages are tucked onto the shores of West Lake, near Wellington and Bloomfield. The four-acre campground was purchased in 2019 by Nic and Alexia Conley, a local couple who grew up in Wellington and have a personal connection to the business. "Our vision for the property was a relaxed, pet-friendly vacation experience," Alexia says. "When guests pull in, we want them to feel like they are returning to their summer cottage." The Conleys provide cottages fully equipped with all the amenities (BBQ, fridge, stove, coffee maker, toaster) to create a natural cottage experience their guests want to return to again and again.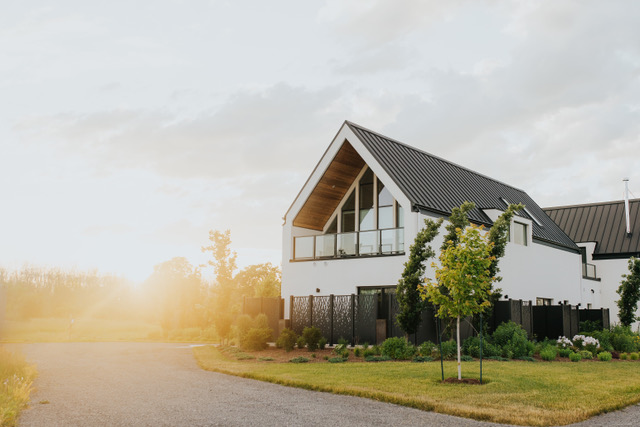 The Everly Inn Bed & Breakfast overlooks breathtaking farm fields and meadows and offers a rest haven for visitors. Located next to two regional wineries, guests can enjoy a quiet getaway or combine their stay with wine tours and tastings. The Inn's spacious lounge is ideal for morning coffee or an evening cocktail, or guests can retreat to their suite and private patio for a more intimate stay. The Inn offers contemporary comfort with an innovative design providing environmentally sustainable and renewable energy heating and cooling practices to create a net-zero emission stay experience. How on trend!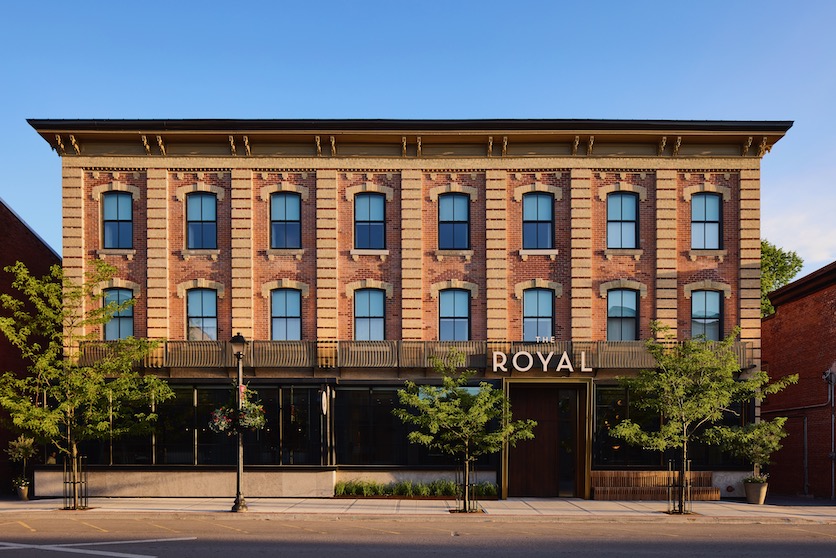 For those who enjoy staying on the main strip, The Royal can be found on Main Street in Picton with two neighbouring buildings: The Hotel, with classic accommodations, and The Annex, with its Scandi-inspired studios for longer stays. The Royal is ideally suited for families or groups of friends wishing to gather in town and enjoy the many amenities Picton has to offer. The Royal provides a quiet refuge at the end of the day with a peaceful library, swimming pool, and private terrace for guests.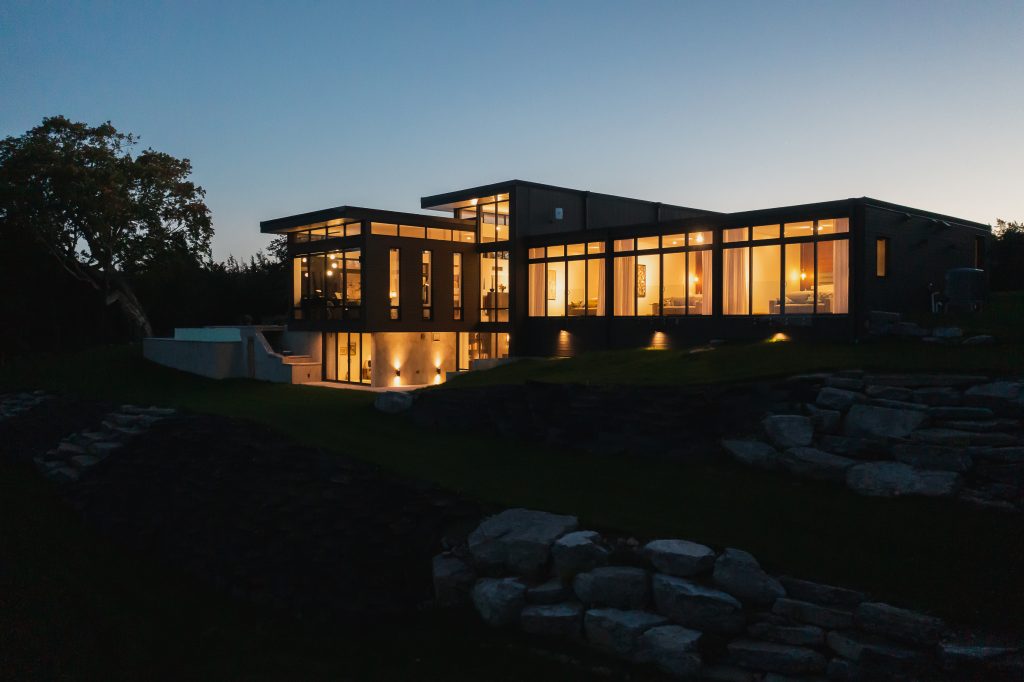 Adult-only destination-seekers looking for a uniquely modern experience can find stunning architectural design at Mirazule, a newly constructed lakeside inn offering luxury-hosted accommodation on 45 private acres. Be transported away by its intimate, contemporary surroundings and leave refreshed and 'County chilled.' Mirazule is located on South Bay, just 15 minutes from Picton and 30 minutes from Sandbanks and Wellington, and is surrounded by award-winning wineries.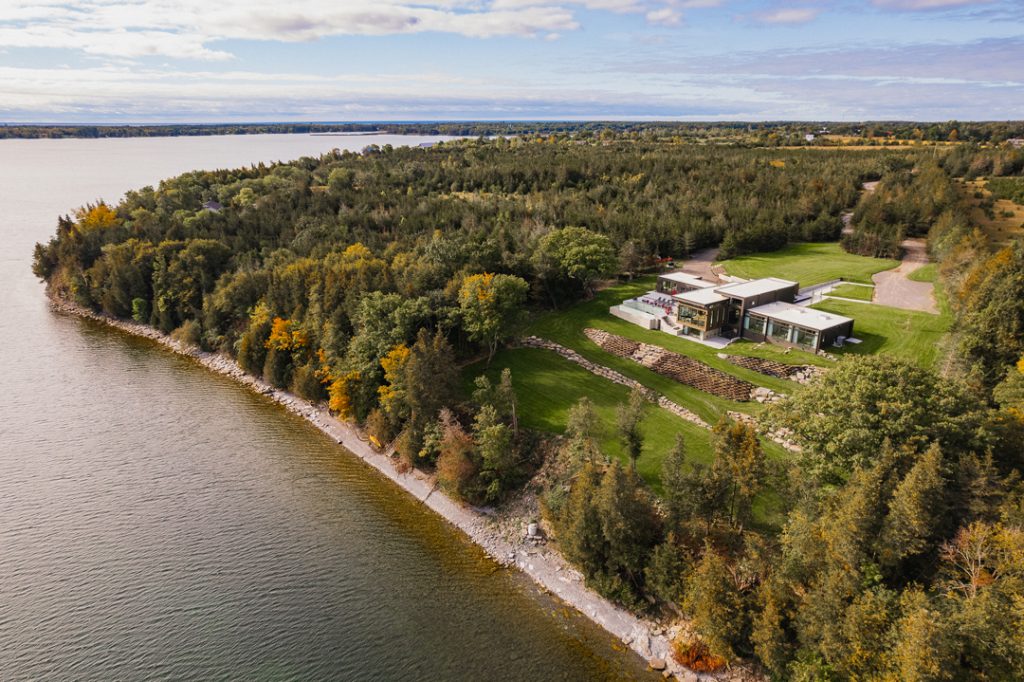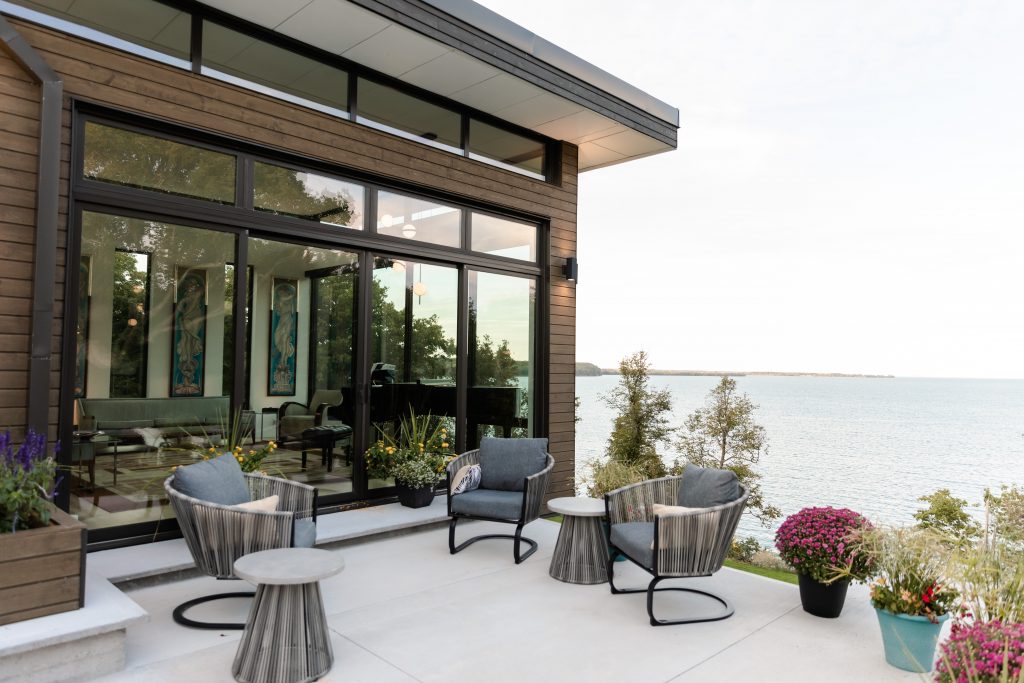 Don't leave the County without visiting The Local Store in Picton! The unique building is a restored dairy barn built in the 19th century and houses many local products and décor. Original works of art from local artisans and indigenous artists are fondly displayed in The Loft Gallery, along with sweet and savoury treats to enjoy. While there, don't forget to check out The Hayloft Antique Store and the Silks Vintage Room.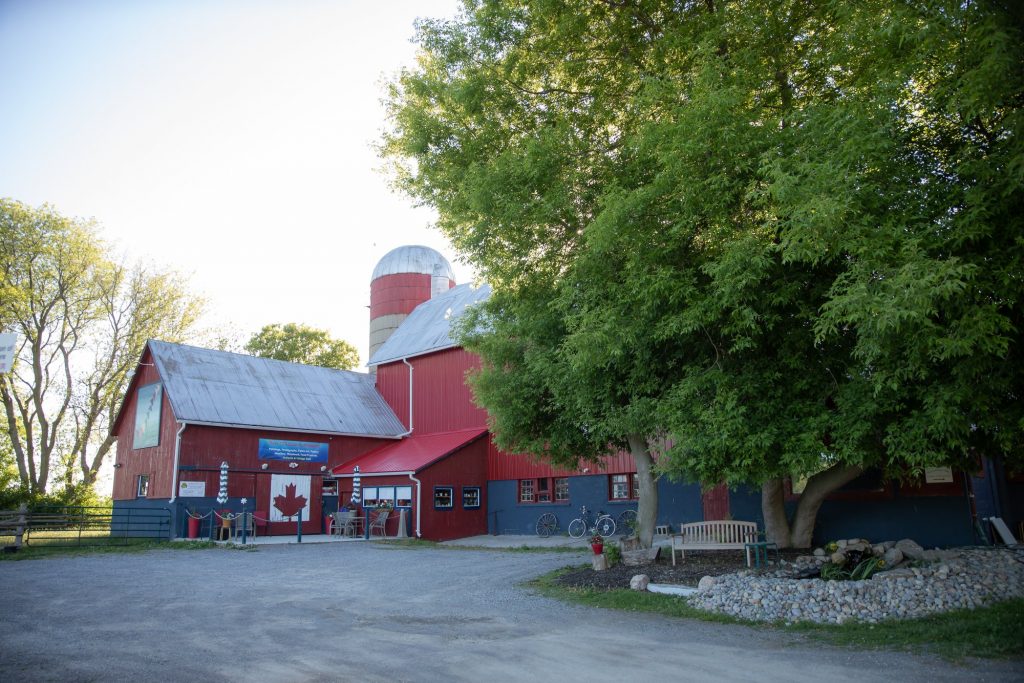 Prince Edward County is about a 3 hour drive from Oakville or Burlington, and once you get through Toronto, it's an easy journey eastbound along the 401. Whether you are looking for a relaxing weekend or a week's vacation, it is worth the drive.
by Julie Achtermeier