Days of Wine & Chocolate starts on Friday, January 31st . Yes, that's right! We wanted to make sure you had four full weekends (Jan 31, Feb 1-2; 7-9; 14-16; 21-23) to partake in this popular February passport program so we bent the rules a little and are kicking things off the last day of January.
Purchase your passes today and get ready to explore the decadently sweet and savoury art of wine and chocolate pairing. Visit the Wineries of Niagara-on-the-Lake weekends in February from 11am to 5pm and taste over 20 premium VQA wines expertly paired with chocolate-infused dishes.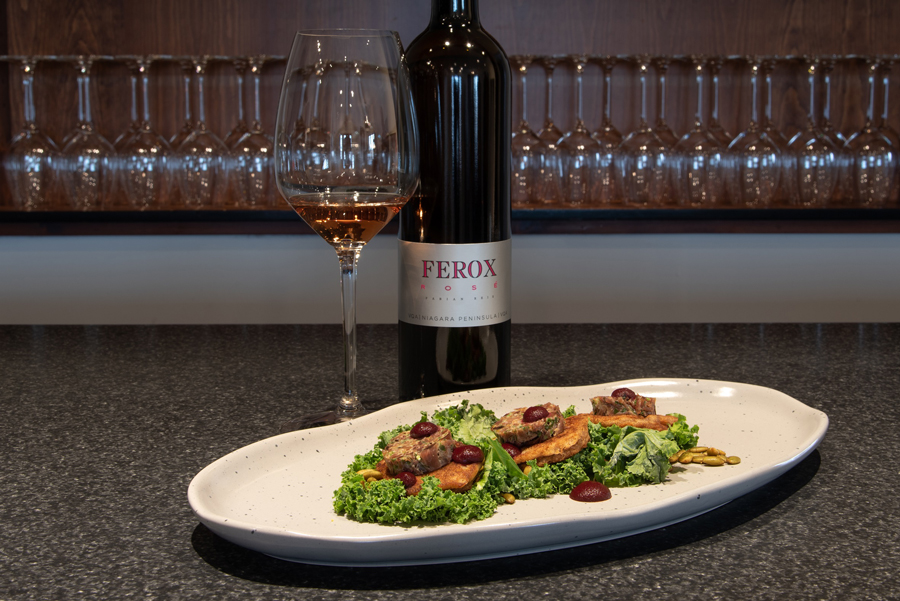 Photo by Elena Galey-Pride
If you need a bit more convincing take a look at the mouth-watering pairings our wineries are proposing this round! Each year they seem to get even more delicious than the last. There is something for everyone, from classically sweet flavour combinations to unexpected surprises.
If you have a real sweet tooth and are looking for a decadent pairing, you will find plenty of options to satisfy your cravings including chocolate tarts, dark chocolate panna cotta shooters, brownies, shortbread cookies and more. But if savoury is your thing, we've got you covered too – cocoa Beef Bourguignon, chocolate infused BBQ pulled pork, white chocolate filled ravioli in a brown butter truffle sauce and chocolate chicken mole tostada are only some of the savoury options on offer.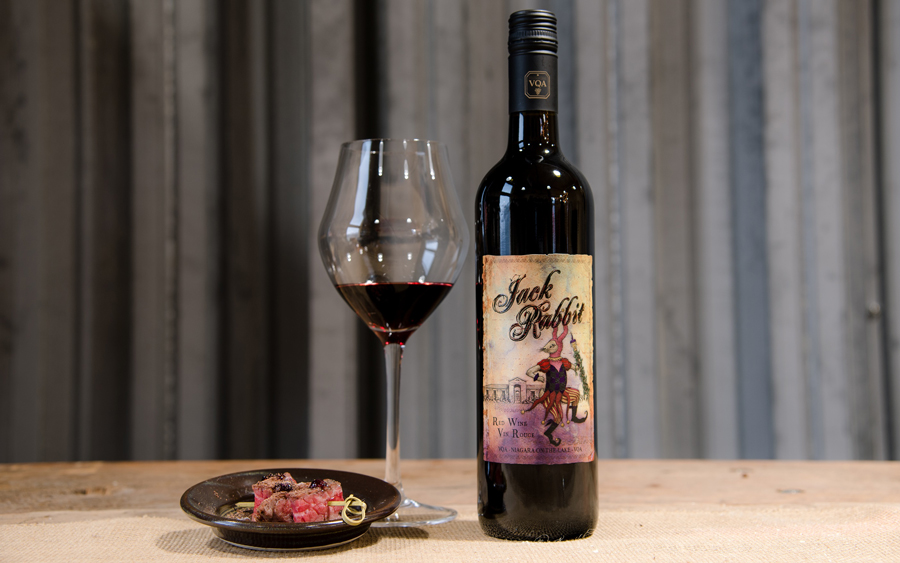 Photo by Elena Galey-Pride
As always, this $55 touring pass can be used any weekend in February giving you plenty of time to make it out to our wineries and enjoy each unique pairing at a relaxed pace. To have an optimal experience we recommend a maximum of eight wineries per day.

The Wineries of Niagara-on-the-Lake encourage you to tour and taste responsibly. Please designate a driver who is not drinking and purchase one of our Designated Driver Passes or arrange transportation with one of our transportation partners. If you are traveling with a group of 8 or more guests, please have your organizer call ahead a minimum of 48 hours in advance to the wineries you plan to visit to discuss appropriate timing so they can plan for your group's arrival and serve you better.
Download our pairings list which comes with a handy map to help you plan your itinerary.
By Laura Vertucci, Wineries of Niagara-on-the-Lake
Visit our website at wineriesofniagaraonthelake.com
Follow us on Facebook @wineriesofniagaraonthelake, Instagram @niagarawine, and Twitter @NiagaraWine